blog
Evoplay's Incredible ICE London Experience
17 February 2023
The week of ICE London 2023 was an unparalleled experience for our team at Evoplay. We were excited to be part of the 35,000 professionals attending the event and to showcase our innovative vision for the iGaming industry. It was inspiring to witness the creativity, knowledge and enthusiasm present at the event!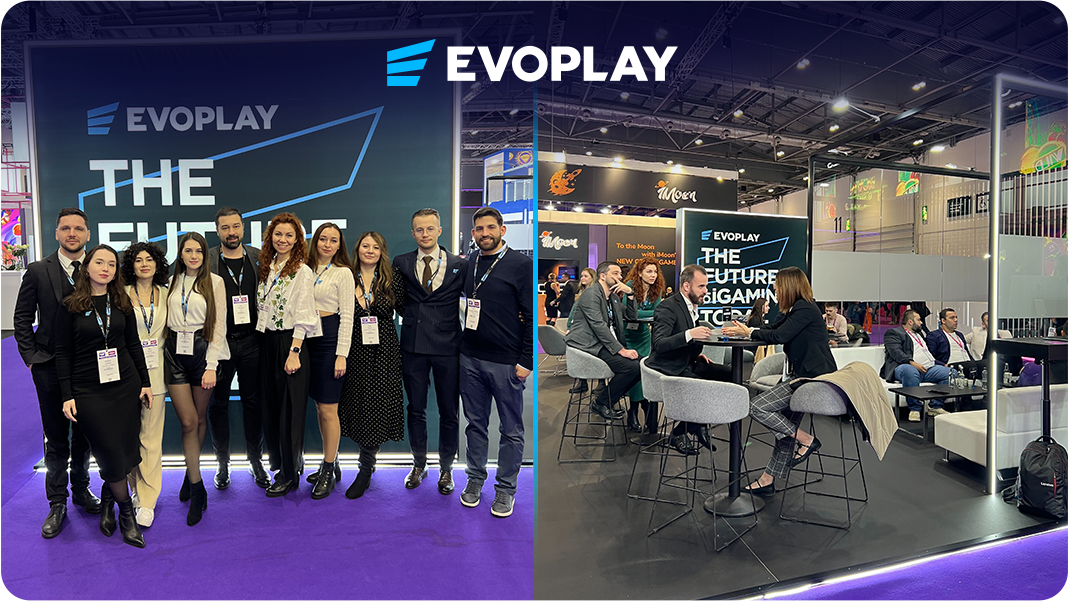 3 years was too long! 
After three years away, we were delighted to be back at ICE London this year! In the intervening time, we have grown our collection of games and enriched it with even more exciting mechanics, features and gamification tools. We were excited to connect with many of the industry's leaders and to show off our portfolio's most popular titles.
Shiny new stand
This year, we've come back bigger and brighter than ever – and our new and improved stand is the perfect reflection of our commitment to providing the ultimate iGaming entertainment experience. Our stand showcases our professional standards combined with a playful attitude, ensuring that the hospitality at our stand is at max.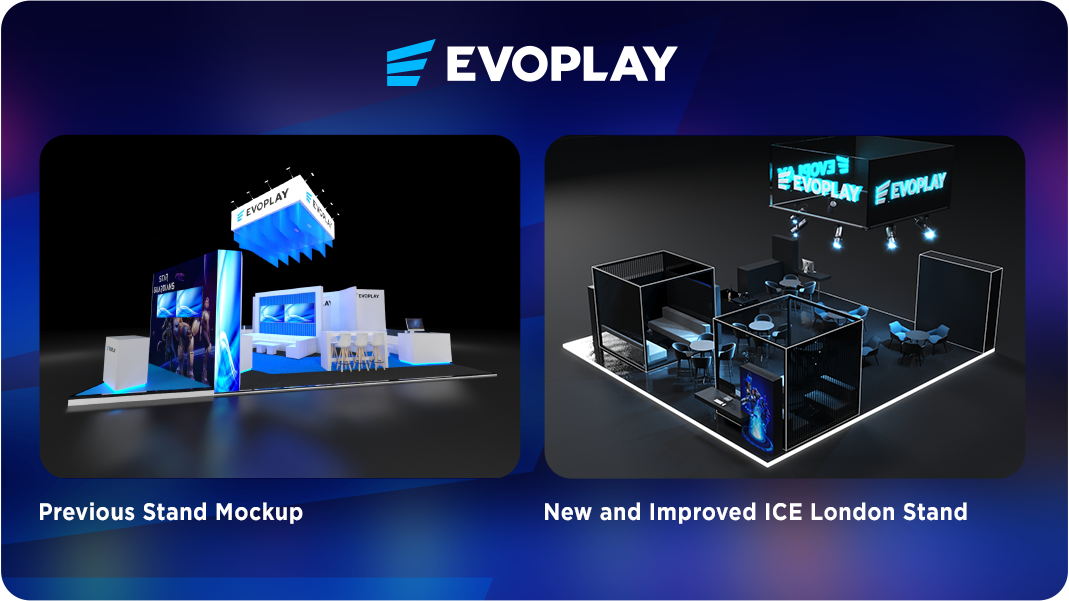 Here is what our Head of Marketing had to say about our stand…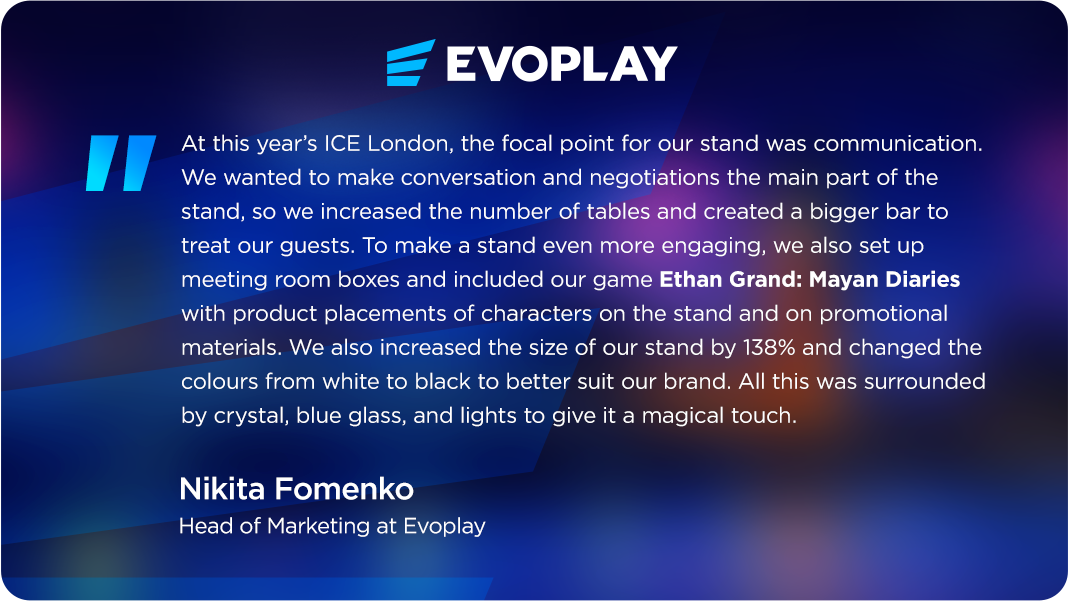 We rocked ICE London with a bunch of solutions!
At ICE 2023, we've decided to bring back this year's all-time favourite – Ethan Grand:
Mayan Diaries – an immersive endless runner game. With its innovative foundation and captivating design, the game has been a huge success and a crowd-pleaser at this year's event. 
And our other show-stealer – The Greatest Catch Bonus Buy, showed a huge surge in statistics. It's a truly unique and heart-warming game designed to resemble a fishing trip out by the lake, with its calming and tranquil atmosphere and the Bonus Buy feature, which is becoming increasingly popular in the iGaming world. 
But that's not all! 
This year we are excited to announce our new gamification tools, such as the Quest Tool and Tournament Tool, which are perfect for all kinds of markets! Get ready to be wowed by our innovative features that are sure to take your gaming experience to the next level. Keep an eye out for our announcement.
Dose of inspiring networking
It has been an incredible journey with our partners, and we want to extend a special thank you to each and every one of you. It was a pleasure meeting you in person and discussing the potential for future partnerships; we are thrilled about what the future holds!
Here are some quotes from our partners regarding their ICE experience with Evoplay;
"The experience I had at the booth with Evoplay, specifically with Elena, was like entering and visiting your own home and family. Thank you for such caring and sweet treatment."
"Anna is so cordial and polite, and apart from being an absolute legend of an account manager and discussing strategies with me at ICE, she even went out of her way to allow our team to use your space for a short period, things like this create a real bond between the 2 companies as well as the personnel."
We also want to extend our sincerest gratitude to everyone who has taken an interest in Evoplay. We are confident that you will love the exciting new releases and features that are coming soon.
Global Gaming Awards and ICE Baby London
We were also proud to sponsor the 'Product Launch of the Year' at the Global Gaming Awards this year! 
And another exciting event was the London Baby party, which took place at the prestigious National History Museum. We extended the afterparty invitation to our partners, which was the perfect way to strengthen our relationships with our partners in a more relaxed and informal setting.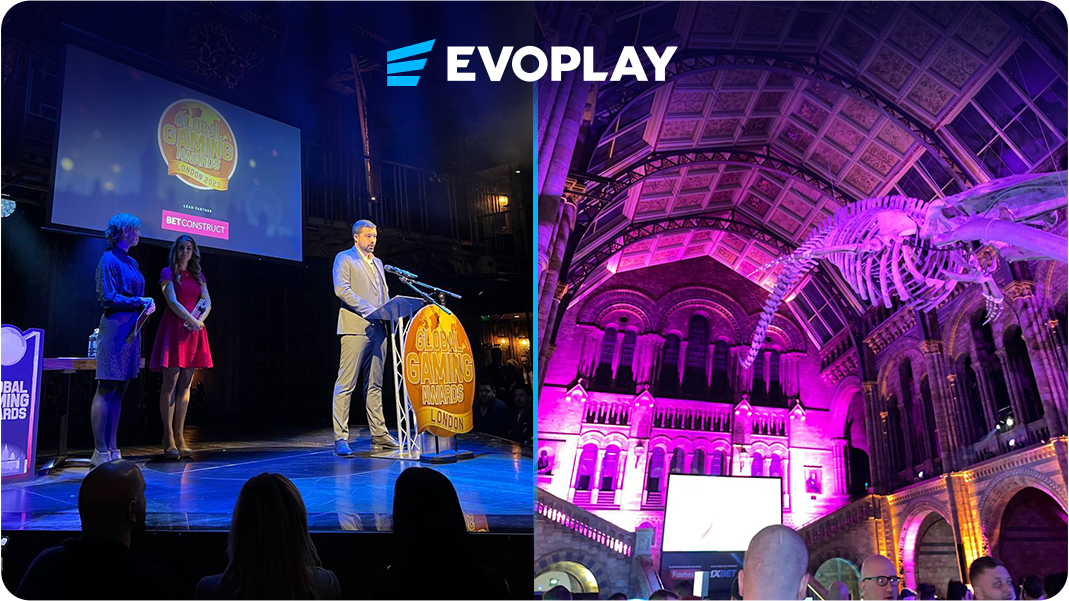 'til the next one! 
We were truly inspired by the energy and enthusiasm of the gaming industry at ICE London this year. We left feeling motivated and ready to continue our mission of creating quality, innovative gaming experiences. We can't wait to make next year's event even more special and hope to see you there!
And a message from our CEO…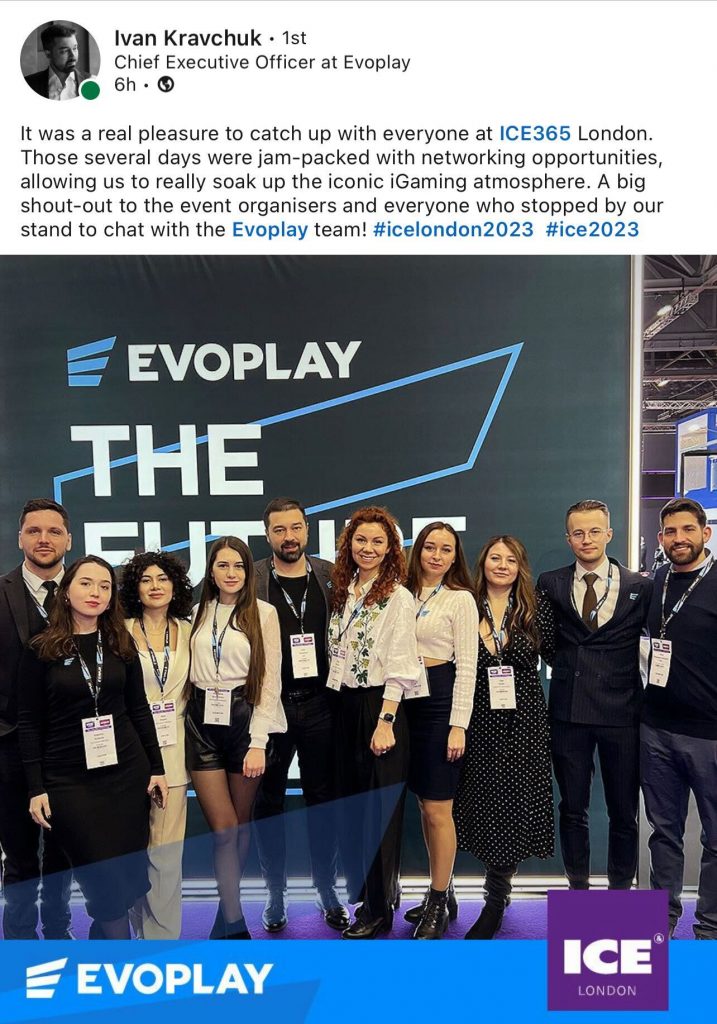 Send us an e-mail at business@evoplay.games
if you're interested in our updates for 2023, game releases and business opportunities with us.