blog
Meet the team! Chapter 2
3 March 2020
Following our launch of Dungeon: Immortal Evil this week, we'll be sitting down with the team who worked long and hard to bring the industry's first RPG-slot to life.
In the second edition of our series, meet Sergey, one of our superstar concept artists!
What do you personally like about Dungeon: Immortal Evil?
Sergey: Because there's nothing else like it! I'm a huge fan of anything that involves fantasy and RPG, so working on the game was a dream come true. Following a heroic Viking warrior through a series of epic battles certainly felt like an adventure, particularly because of the engaging characters that are encountered along the way – and I'm delighted with the result.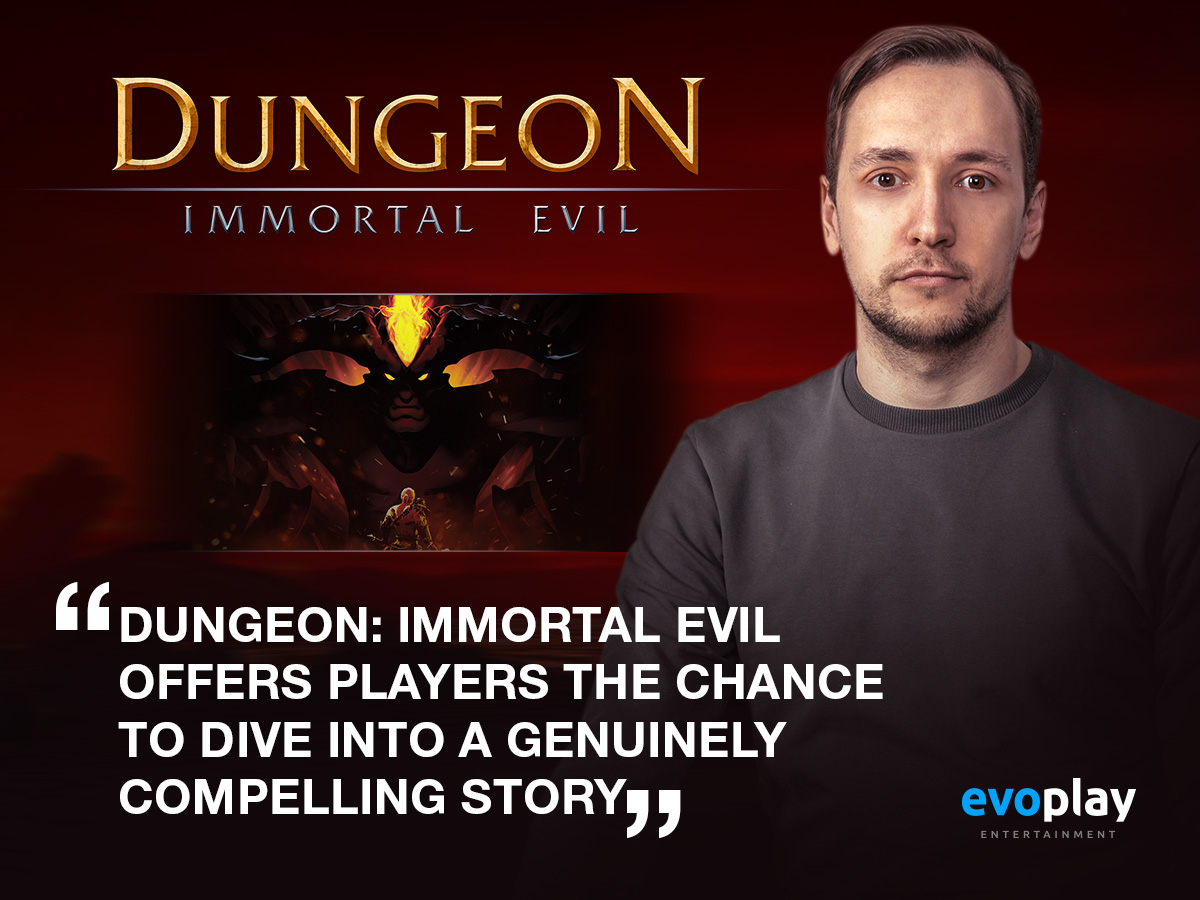 What is unique about this game?
Sergey: One of the many things that distinguishes Dungeon: Immortal Evil from other slots is the third-person, 3D camera that makes it feel as much like a classic video game as a slot. Unlike a lot of today's casino games, which tend to be over-reliant on the same old themes (Aztec gold, anyone?), Dungeon: Immortal Evil offers players the chance to dive into a genuinely compelling story. That story is made all the more convincing by the game's high-quality image resolution, making for a truly stunning gamified experience. 
What challenges did you face and how did you manage to overcome them?  
Sergey: When it came to working on the game's conceptual aspects, in particular its characters, the central challenge was to create visuals that are interesting yet accessible. 
Specifically, allowing players with older smartphone models to enjoy the game, whilst also enabling users with newer versions to take advantage of its realistic graphics was a challenge. With some of our fantastic tech, we've been able to ensure that the game uses up very little data; and I'm delighted that Dungeon: Immortal Evil can be enjoyed anywhere in the world. 
Who is your favourite character? 
Sergey: I'll go for the skeleton, as he's always smiling!