blog
Reel in the Wins: Our Recent and Upcoming Releases!
13 April 2023
We're excited to announce our new slot releases, specially designed to enhance your players' experience and boost your online casino's revenue. Our team of experts has been working tirelessly to create a diverse range of new casino games that are sure to impress players of all levels. With stunning graphics, immersive storylines, and exciting bonus features, our latest releases offer endless opportunities for your players to win big! 
Super Bartender
Release date: 6th April 
We are excited to announce our latest online casino game, Super Bartender, which offers your players the perfect cocktail of wins and top-notch entertainment. Take the helm of the cocktail bar and serve up the most flavorful and exquisite drinks that taste like pure joy.
Based on the recipe, your players can open the cards and shake up the fresh, ripe, and juicy fruit to fill the progress bar. With each refreshing win multiplier, the process of creating a slurp-worthy beverage becomes even more exciting.
Super Bartender offers an unparalleled blend of choice and thrill, providing your players with a truly unique gaming experience. We invite you to download this game and share it with your players, who are sure to be captivated by the game's immersive gameplay and deliciously tempting visuals.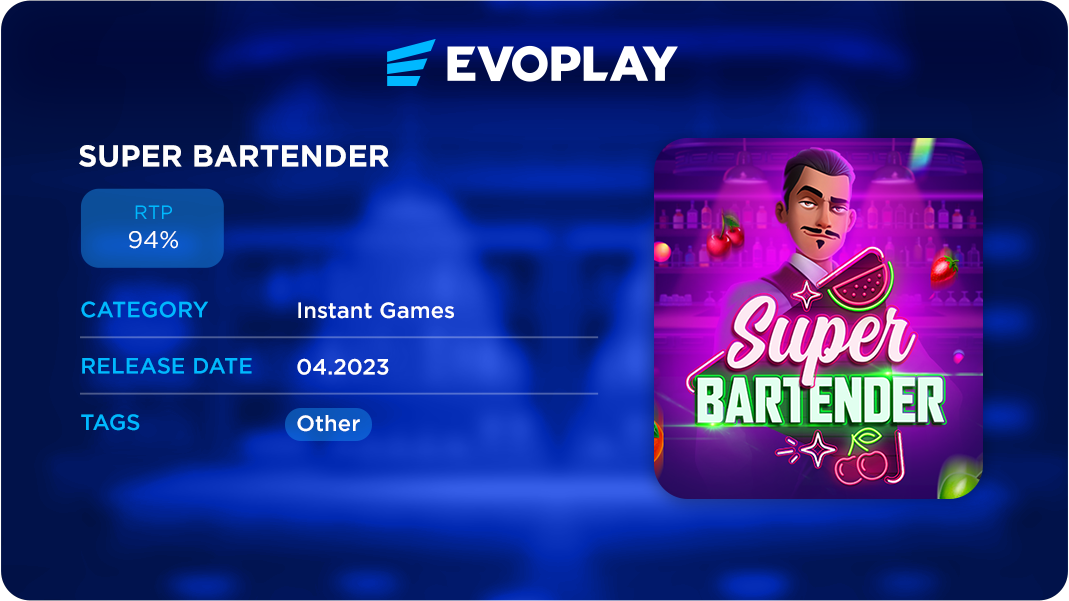 Wonder Farm Bonus Buy 
Release date: 11th April 
Our upcoming new casino slot, Wonder Farm BB, is a captivating journey to the heart of Kansas that will transport your players to an enchanting world of wonder. Join us as we step into the mesmerising farm of Dorothy, where players can meet a cow, a pig, a rooster, and a goat living in perfect harmony despite the frequent hurricanes that ravage the area.
But Dorothy is no ordinary farmer. She is a powerful sorceress with magical abilities, and her delicious pies are known to contain mysterious fillings that can help her withstand even the strongest of storms. With our Bonus Buy feature, your players can now immerse themselves in the thrill of Dorothy's magical pies and powers. Get ready to spin the reels and join the battle against the hurricane with the farmer's incredible abilities.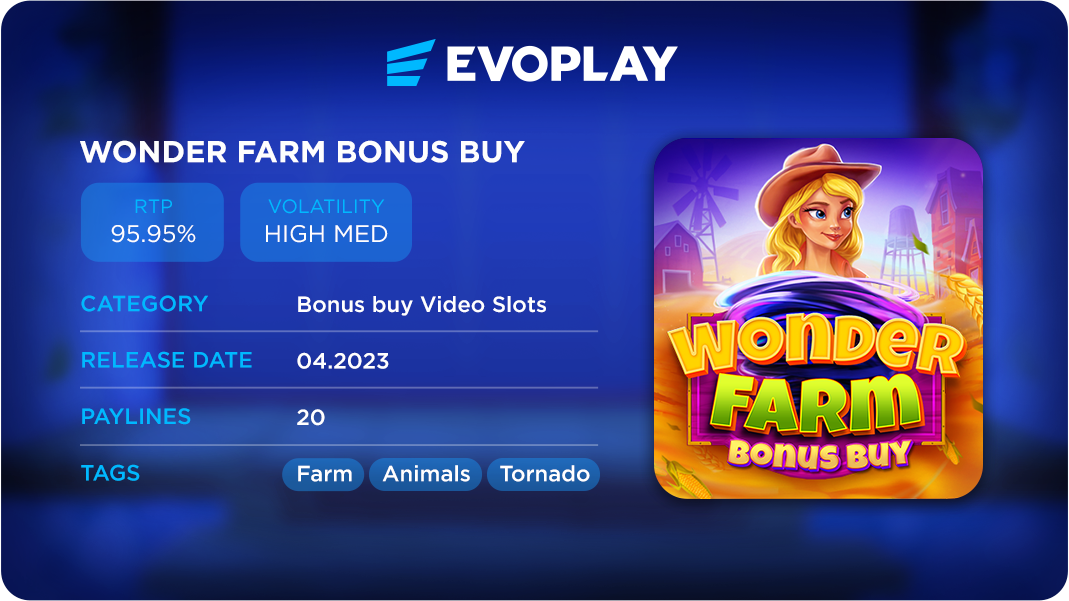 Treasures of the Gods 
Release date: 18th April 
Treasures of the Gods is our exciting upcoming game release that invites your players to unravel the mysterious messages engraved on stone tablets in an ancient temple. Join us on an engrossing adventure as we decode inscribed symbols that lead to the gods' hidden treasures.
By opening the cells, your players can collect useful artefacts that they come across on their journey. But they must beware – the riches are well-protected by ingenious traps! Three game levels will take your customers deeper into the story and provide them with higher multipliers, leading them to the temple's secret hideaway.
Treasures of the Gods is a new casino slot with an unparalleled blend of excitement and adventure, providing your audience with a truly unique gaming experience.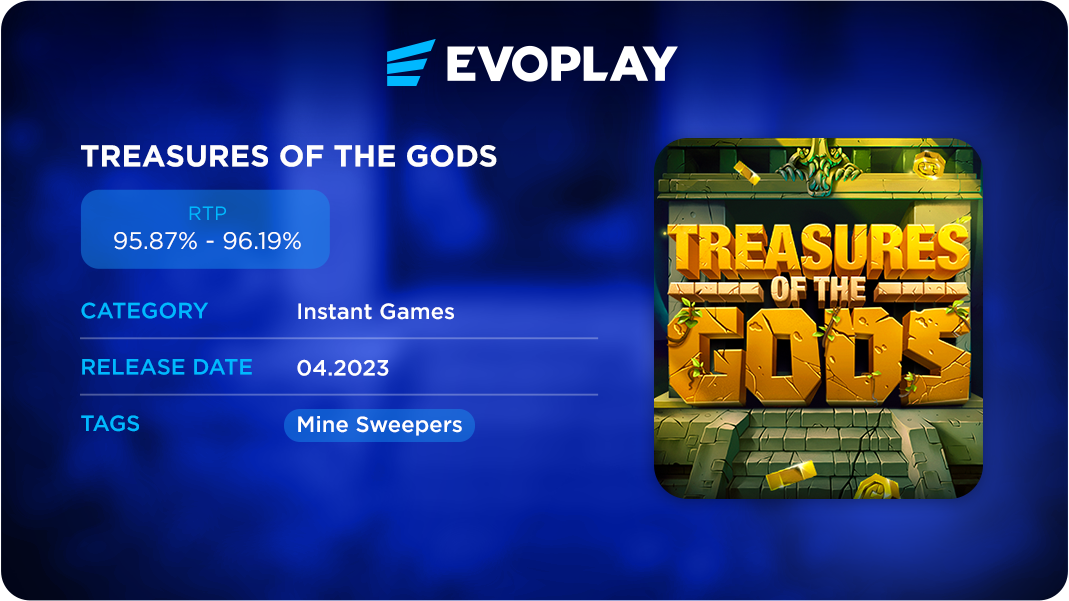 Irish Weekend Bonus Buy 
Release date: 25th April 
We are excited to present our new casino slot, Irish Weekend, which we believe will be a hit among your online casino players. With a new free slots bonus game players can enjoy endless fun. Join Mr. Ginger, a charming leprechaun on a fishing adventure in a magical fairyland filled with emerald meadows and crystal-clear ponds.
With its unique gameplay mechanic that doesn't rely on traditional pay lines, Irish Weekend offers a one-of-a-kind gaming experience that will transport your customers to an enchanted world. Watch as the Magic Catcher cursor determines winning symbols, and witness the power of mythical beasts in action. And with the Bonus Buy feature players will sure enough get the pot of gold at the end of the rainbow.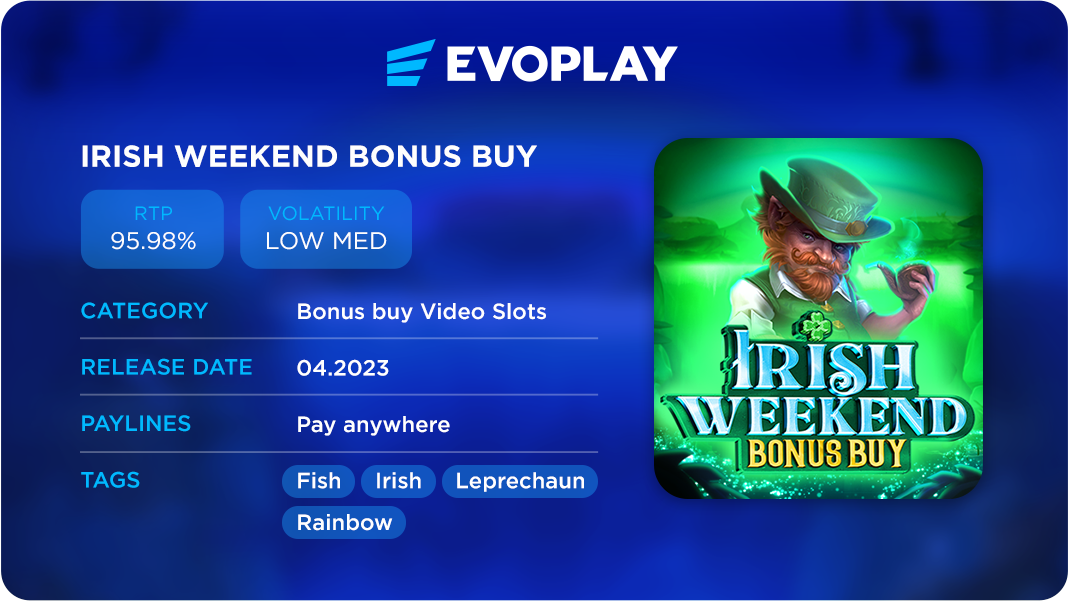 Unlimited Treasures
Release date: 27th April 
Unlimited Treasures is a thrilling online slot adventure that takes players on a journey through an authentic Arabic bazaar. Step into a world of heady aromas and luring goods, where juicy fruits, sparkling jewellery, and other eye-catching items await.
By spinning the reels, your players can scoop up the best products in this bustling market – from aromatic herbs and spices to local garments. And when they form winning combinations using culturally relevant symbols, an extra reel appears on the right side of the grid, offering even more chances to win big.
Unlimited Treasures is unlike any other commerce experience, boasting an unparalleled blend of unique features that make it especially fruitful for your online casino. We invite you to implement this game in your online casino and share it with your customers, who are sure to be captivated by the game's vibrant graphics and immersive gameplay.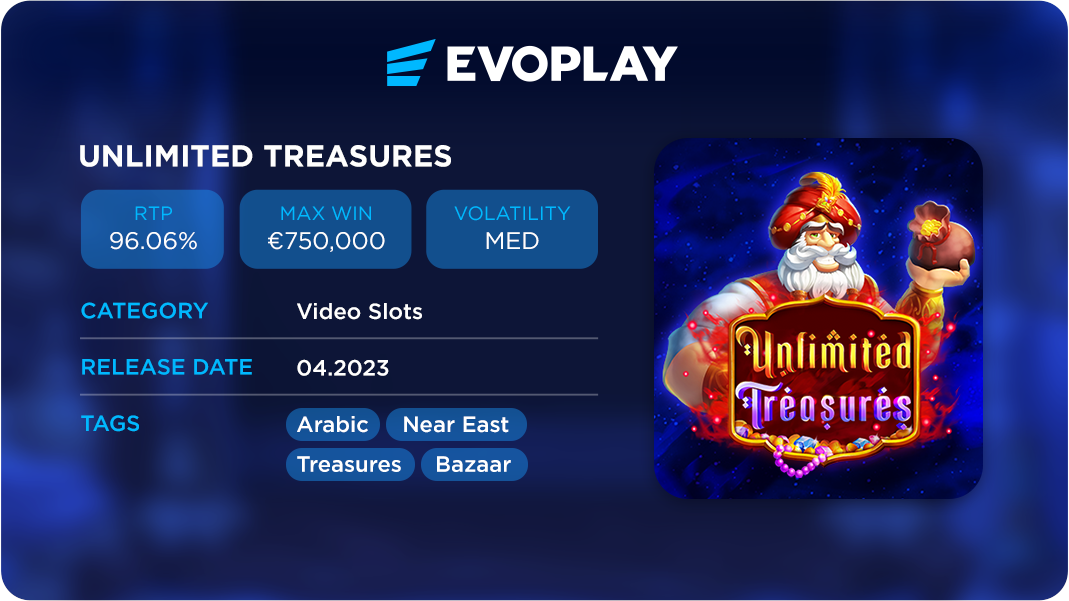 If you want to try our future mega online casino hits, just send us an email at business@evoplay.games and we'll take care of the rest.
For those who are already partnering with us, we want to ensure that you're maximising the potential of our incredible games. Therefore, we suggest scheduling your tasks with your designated Key Account Manager. Let's continue enjoying the good times together!