blog
Think twice: Casino games aggregator vs all-in-one provider
19 July 2023
There's no denying the power of a game portfolio when it comes to the iGaming business. In an industry that thrives on entertainment and engagement, the collection of games a platform offers can make or break its success. The iGaming landscape is evolving at a rapid pace, with new technologies and innovative concepts continually shaping the way games are developed and enjoyed. As a result, having a robust and diverse game portfolio is more crucial than ever before.
When it comes to iGaming businesses, the choice between a casino games aggregator or a single provider is a decision that holds significant weight. Both options offer distinct advantages, and operators carefully weigh their considerations before making a selection.
Gaming aggregator vs direct integration with a provider
Players constantly seek fresh and immersive experiences that captivate their attention and keep them returning for more. By curating a wide range of high-quality games, operators can cater to different tastes, preferences, and demographics, ensuring they have something for everyone. A strong game portfolio serves as the lifeblood of any iGaming platform. It's the driving force behind attracting new players, retaining existing ones, and ultimately generating revenue. 
Variety is a key aspect of a successful game offering. 
According to a report by Statista, an average online casino has around 700 to 1,000 games available for players to choose from. 
You've got two avenues to explore when it comes to accessing the content: either through a game aggregator or a single provider.
Partnership with an iGaming solution aggregator
A casino games aggregator is a platform that brings together a wide variety of casino games from multiple game developers and providers into a single interface. It acts as a one-stop destination for online casinos, allowing them to offer their players a diverse selection of games without having to establish individual partnerships with each game provider. 
A casino aggregator holds the capacity to diversify the portfolio, making them a solution for companies that lack the technical infrastructure to establish direct relationships with several game providers. Smaller casinos, in particular, benefit from using aggregators as they save valuable resources that would otherwise be spent on developing and maintaining individual integrations. By opting for a gaming aggregator, casinos gain access to a range of games that cater to various tastes and preferences, ensuring a more engaging and entertaining experience for their players.
The pros of working with an iGaming solution aggregator:
Access to a comprehensive hub of iGaming products from various game development studios.

A single integration to existing infrastructure through an API.

Saving time and resources from the hassle of dealing with multiple integrations and technical complexities. 

Easy updates and upgrades:

gaming aggregators

typically handle updates and upgrades for all the games in their portfolio.
Direct integration with a game provider
Direct integration of a game provider's portfolio is a wise and advantageous choice for big players in the iGaming industry. This form of integration allows for a more streamlined and efficient gaming experience for operators. With it, casinos can establish a direct connection with a provider of iGaming solutions, eliminating the need for intermediaries.
One of the main advantages of direct integration is the opportunity to negotiate favourable commercial terms. When a casino has a sufficient technological base to support direct integration, they can work closely with the provider to tailor the agreement to their specific needs. 
Furthermore, direct integration offers a more personalised approach to business partnerships. With this setup, operators are assigned a dedicated Key Account Manager (KAM) who guides them throughout their journey, ensuring they achieve optimal results. The KAM serves as a valuable resource, providing insights into the provider's latest offerings, updates, and features. As a result, casinos with direct integrations are always up to date and have a competitive edge in implementing new games and features, enhancing the overall player experience.
The advantages of partnering with a game provider directly also include the following:
Exclusive content

: Partnering directly with a game provider can grant access to exclusive games and content that may not be available through a

game aggregator

. This exclusivity can attract players who are seeking unique gaming experiences.

Tailored solutions

meeting a partner's business needs and goals in

metrics growth

.

Early access to new releases

: Operators get access to the latest game releases before they are available through a

casino games aggregator

. This early access can provide a competitive advantage and generate excitement among players.

Better integration control

: Working directly with a game provider allows the online casino to have more control over the integration process. They can customise the integration to fit their platform seamlessly, ensuring a smooth and optimised gaming experience for their players.

Direct feedback and influence

: Direct partnership with a game provider enables the online casino to provide feedback on games and influence future developments. This can lead to game enhancements and improvements that align with the specific needs and preferences of the casino's player base.

Exclusive promotions

: Game providers often offer exclusive promotions and bonuses to their direct partners. These can include special offers, tournaments, or incentives

explicitly designed for the online casino and its players.

Branding and reputation

: Partnering directly with reputable and well-known game providers can enhance the online casino's branding and reputation. Players often associate high-quality games with certain providers, and aligning with these providers can help build trust and credibility among the player community.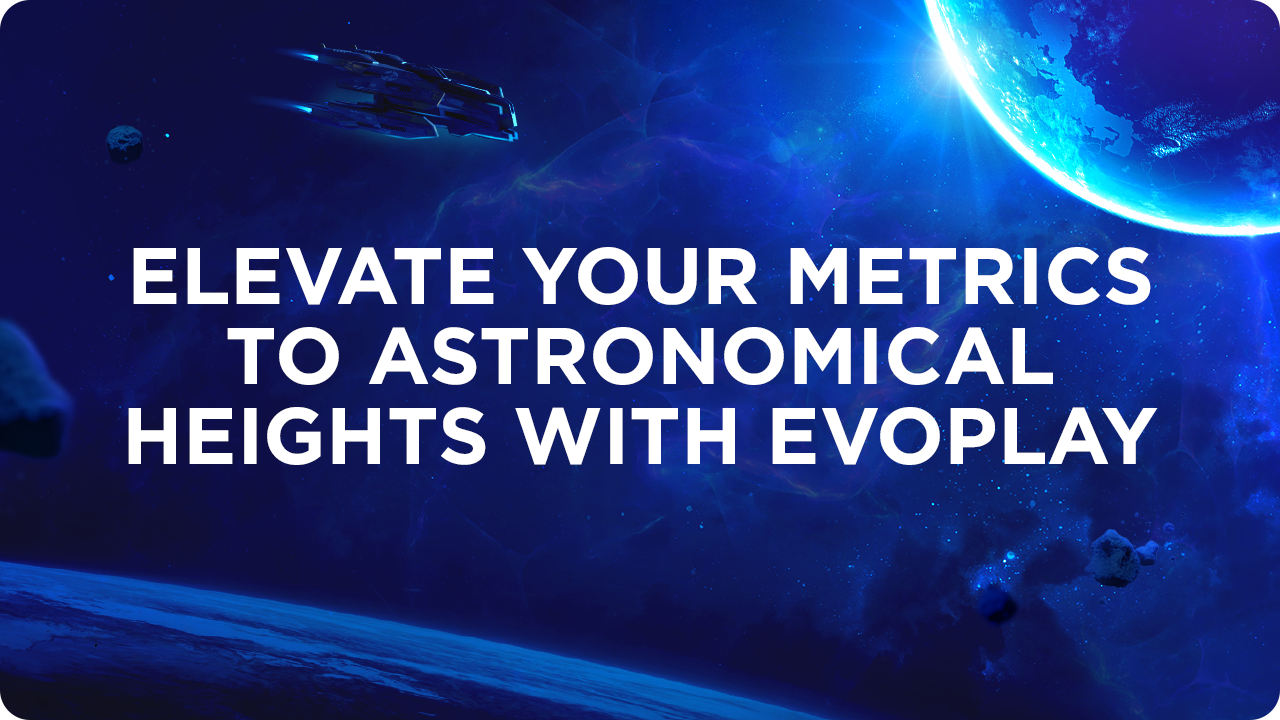 Evoplay: Your one-stop destination for a comprehensive casino portfolio 
At Evoplay, we take great pride in being a leading game provider for the casino industry, offering a wide range of advantages that make us the preferred choice for operators worldwide. 
By partnering directly with us, operators gain access to a comprehensive package of our high-quality games backed by our award-winning marketing that enhances the visibility of our titles even further. 
We are result-oriented. So we provide not products but solutions that have a specific goal. Namely, growing our partners' metrics and driving them nearer to their business objectives. 
As an established brand, Evoplay gives a partner more than just a set of games. Collaborating with us provides online casinos with a competitive advantage in the marketplace, as the success of our products is data-proven and recognised in the industry.
Our comprehensive library of innovative games is designed to cater to diverse player preferences, ensuring that there is something for everyone. Whether it's classic slot games or online table games that evoke nostalgia, unique titles inspired by video games, or trailblazing instant games, our collection delivers a captivating experience with a wide range of settings, mechanics, and features.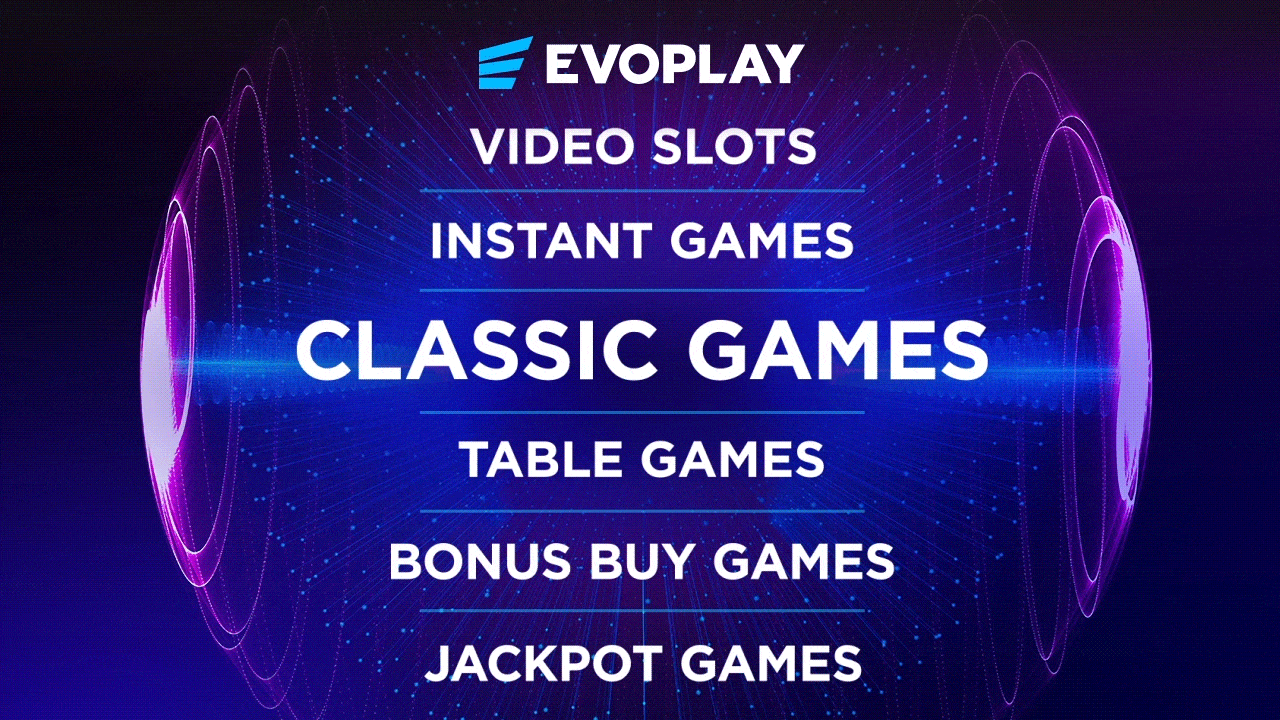 What truly sets us apart is our commitment to diversification. We create cross-sell products that cover an impressively broad audience with the vivid example of our sports betting instant games. This means that our games have the versatility to engage various player segments, resulting in increased revenue opportunities for our casino partners. We understand the importance of providing a diverse portfolio that appeals to different demographics and gaming preferences.
In addition to our exceptional game offerings, we provide our partners with powerful promotional tools to help them achieve maximum results. Our suite of promotional resources assists operators in effectively marketing and promoting our games, ultimately driving player acquisition and retention.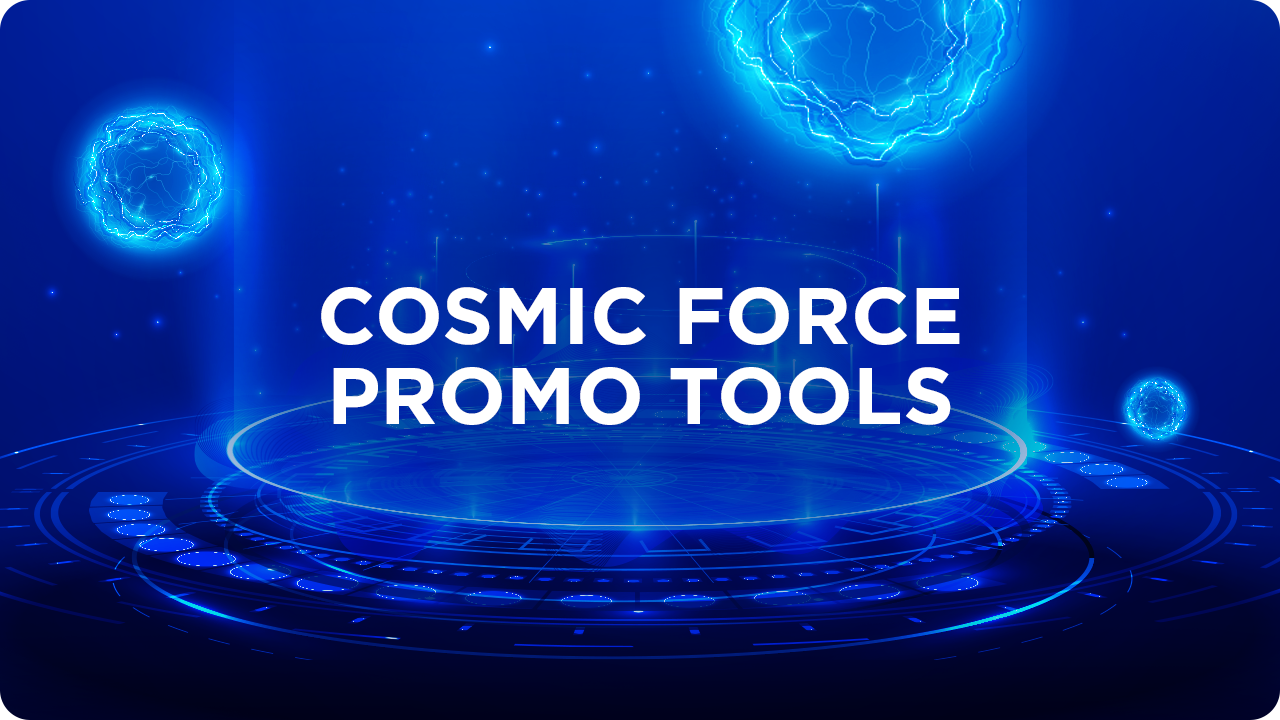 In contrast to a gaming aggregator, we adopt a personalised approach and offer a wide range of customisable options, allowing partners to select and utilise solutions that align perfectly with their needs and preferences. To facilitate seamless cooperation, we provide our partners with a comprehensive service that includes a dedicated KAM. These managers are specifically assigned to help operators fully leverage the potential of our strong brand. They are prepared to provide guidance and support in product selection, marketing activities, and overall strategy, all aimed at generating maximum revenue and achieving optimal results.
Contact us at business@evoplay.games to discover how you can seamlessly integrate our content into your business through a direct connection or get the list of aggregators that provide our games.