Now that we've launched our way to the cosmos with Rocket Stars, we sat down with two of our brightest minds behind the game to take a behind-the-scenes look at the game's development.
Meet Roman, our Product Owner, and Evgeniy, our Creative Manager – two of Evoplay Entertainment's gaming superstars!
Congratulations on releasing a new 2D game! Tell us more about 'Rocket Stars.'
Roman: Every new game produced by Evoplay Entertainment transports players to a world like no other. Rocket Stars is no different.
The title takes you on a mesmeric journey through outer space after building a supersonic rocket alongside a team of Starmallows.
It is jam-packed with fun surprises, with the exciting addition of a Free Spin game and Scatter Symbols ensuring that your cosmic adventure goes the distance.
Evgeniy: I agree – 'Rocket Stars' offers so much more than the typical 'spin and win' format found in today's slot games. The experience starts with an immersive rocket building exercise among an enthusiastic team of stargazers, followed by an intergalactic quest beyond your wildest imagination.
As creative manager, my role including finding the best way to make players feel fully involved in building the rocket, and in the journey to space. We're very proud of the title's inviting theme and emphasising this theme at every stage of the gameplay was certainly a priority.
Who are the Starmallows, and why are they building a rocket?
Roman: The Starmallows are a crack team of 5 members that are united behind one dream – experiencing the infinity of space. What they lack in size, they make up for in bravery and determination. Rocket Builder brings years of rocket-building nous to the table.Scientist, meanwhile, has memorised all there is to know about Rocket science and created a detailed guide, in contrast to Welder, who blissfully eats donuts while welding away completely unaware. Kiddo is the youngest member of the team, so being nasty is what he does the best.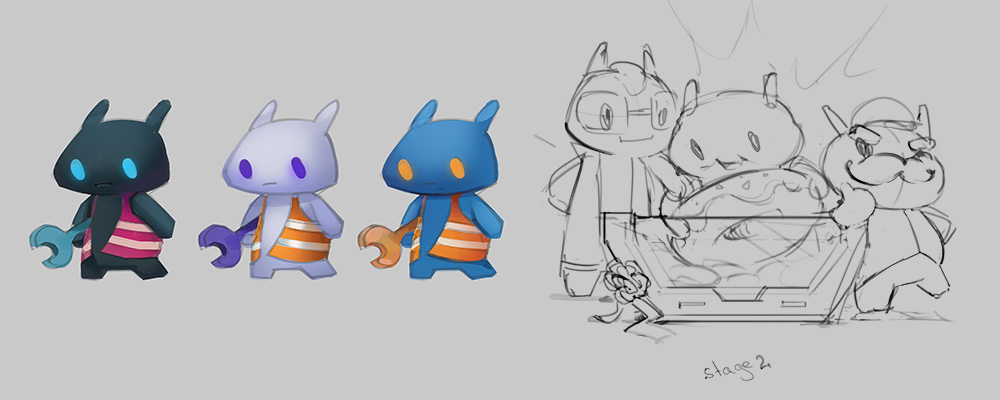 The engineer is an avid details man, able to instantly identify the exact location of all the rocket's features.
Evgeniy: The main challenge we faced was to create so many different interactions between the characters while optimising the game's quality across a range of different devices. With around 100 animated scenes, the gameplay features a plot that is as exciting as it is unpredictable.
How does the 'Rocket Stars' game differ from other games created by Evoplay Entertainment?
Roman: 'Rocket Stars' is the first slot in our portfolio to boast a cumulative progression system that saves players' place when they go offline, so they are in the same position upon returning.
The game is also wonderfully simple. It's a personal favourite of mine because of its unique storyline and charming heroes, combined with an immersive cosmic soundtrack for an entertainment experience like no other.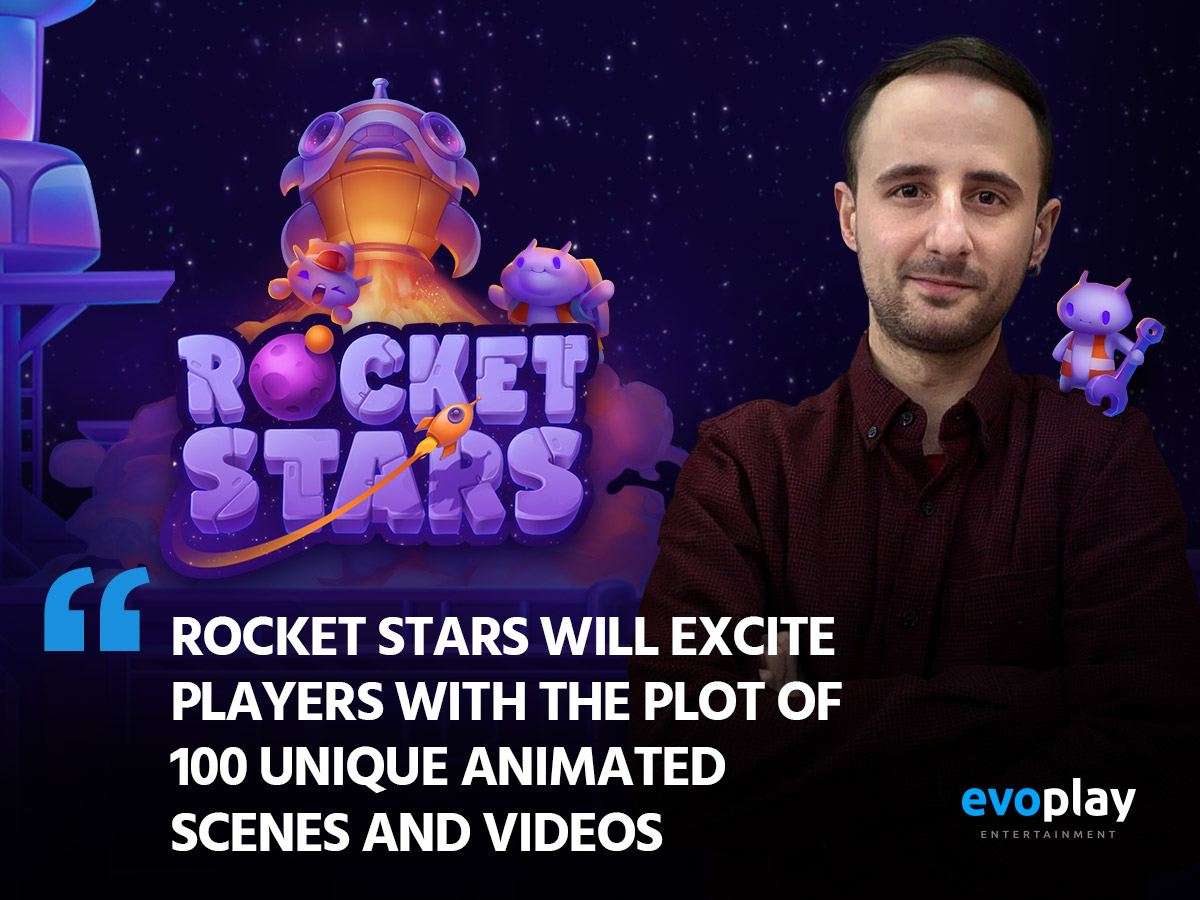 Evgeniy: 'Rocket Stars' has a more detailed narrative than virtually every slot out there. That's why we feel confident it will attract the attention of a wide range of players.
The game's extended pop-up mechanism entails 30-second in-game animations of Big Win, Mega Win and Huge Win events, another unique feature within today's iGaming market.
What's' your advice on how to become a Rocket Star?
Evgeniy: Be stubbornly resolute about reaching your objectives, and never forget that, in 'Rocket Stars', everything is possible.
Roman: The key to success is simple – having the belief in your dreams, and the determination to achieve it. Every detail gets you closer to finishing the rocket and conquering space.