blog
Tapping into the next-gen market with crypto iGaming business
12 July 2023
Cryptocurrency has swiftly emerged as a frenzy, making its mark across various industries. With many influencers hawking it, its original allure can't be underestimated. In iGaming, with its inherent advantages, such as decentralised control, enhanced security, instant transfers, and global accessibility, cryptocurrency has become a powerful tool.
Some online casinos reported a revenue boost of over 15% after integrating cryptocurrency payment options.
With the cryptocurrency market swinging from side to side lately, its innovative technology and enhanced payment convenience ensure the accruement to casinos' player bases. The difference maker? Those obsessed with technological affinity, innovation, and digital culture – younger generations.
Riding the trend: the advantages of crypto casinos that captivate next generations
The next-gen audience wants it. Blockchain technology.  
Younger generations have grown up in a digital era and are generally more comfortable with technology. A cryptocurrency is a digital form of currency that operates on blockchain technology, which aligns with their familiarity and comfort with digital platforms and online transactions.
Cryptocurrencies are often decentralised and operate on a peer-to-peer network, allowing individuals more control over their finances. Younger generations, who value autonomy and independence, are drawn to the idea of financial systems that are not controlled by central authorities.
Blockchain currencies are often associated with cutting-edge technology and innovation. The next generations, who are typically more open to immersing in new technologies, are drawn to the potential advancements and disruptive nature of cryptocurrencies. They align with this digital native culture and the idea of virtual assets having real-world value.
Put 'fun' in 'functionality'
As the next generation embraces online entertainment, the winning combination – cryptocurrency and iGaming –  has become an undeniable force. Crypto casinos are at the forefront of this revolution, offering a captivating experience where state-of-the-art technology intertwines with the thrill of chance. 
Baby Boomers or Generation X might wonder, "What is a crypto casino?" whereas Millennials and Gen Z are already well aware of the answer. In the ever-evolving digital innovation landscape, they have carved out a unique niche with their unyielding appetite for all things tech-savvy. The fusion of cryptocurrency and online gambling is a winning combination to reach and engage them, especially by adding the content they demand.
However,  younger generations are never enough with innovation. By constantly seeking novel experiences beyond conventional norms, blockchain-based solutions captivate their attention with unconventional offerings. Next-gen audiences often crave realistic digital gaming that provides a sense of escapism and adventure.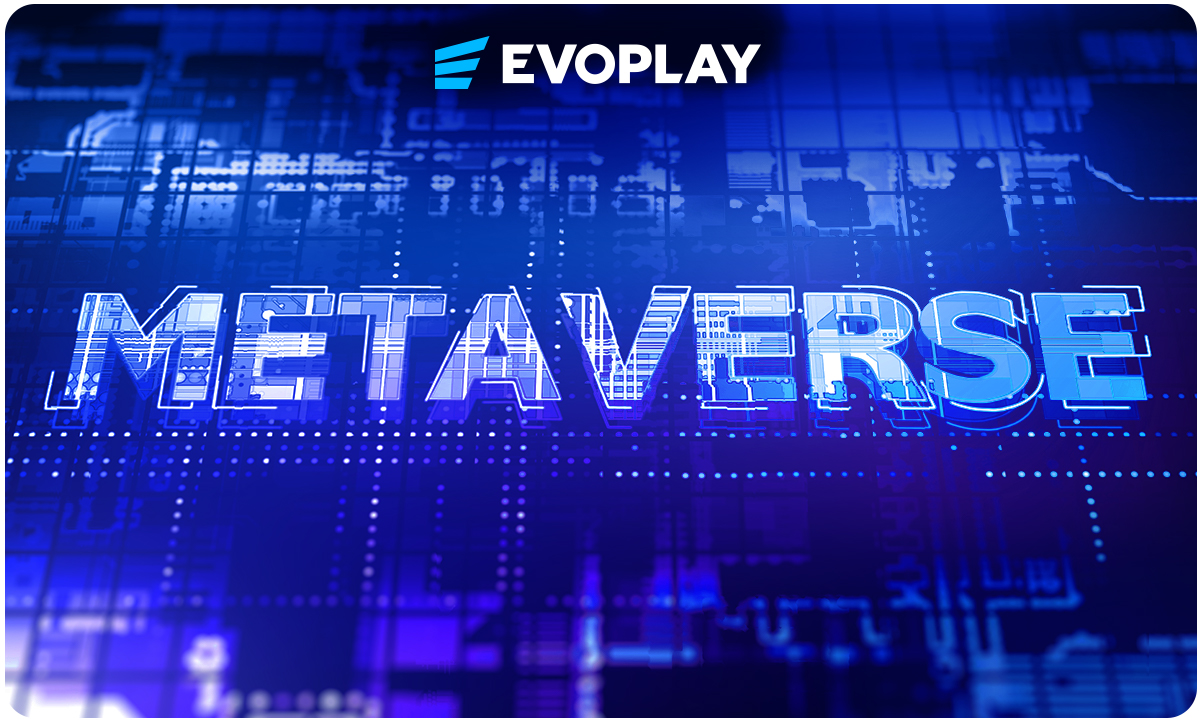 That is why they have shown a keen interest in online gambling that has embraced implementing cryptocurrencies within the metaverse or VR experience. The metaverse provides a virtual environment where players can engage in various gambling activities, from traditional casino games to unique experiences explicitly designed for this digital realm. Answering this call, at Evoplay, we develop games that have stunning visuals and high-quality art, adding to realistic settings, as well as implemented VR technologies within some of our products.
Crypto iGaming business is changing the game. Here is how
What is the crypto gambling trend? It is one of the most rapidly developing sectors in the gambling industry, with an astonishing increase in participation over the past year. 
According to recent studies, the number of people engaging in crypto gambling has surged by a remarkable 75%. Approximately 45% of online gamblers now prefer using cryptocurrencies as their primary mode of transaction. The adoption of cryptocurrencies as a gambling medium has been particularly popular among younger demographics, with an impressive 85% of individuals aged 18-34 actively participating in crypto gambling activities. 
The global market for crypto gambling has witnessed an exponential growth rate of 80% in the past two years, indicating a clear preference for digital currencies over traditional payment methods in the gambling realm. Industry experts predict that the trend of crypto gambling will continue to dominate the market, estimating a further increase of 60% in the number of people engaging in crypto gambling activities during the next few years. 
As the number of crypto iGaming businesses continues to grow, we are witnessing an increasing demand for our cutting-edge gaming portfolio. 
Evoplay's system data show an x5.3 increase in bets placed via cryptocurrency in Q2/23 compared to Q1/23.
The surge in interest from crypto casinos and players in our innovative products is a testament to their appeal. Not only do we provide an extensive range of games, but we also offer a plethora of opportunities – we support all cryptocurrencies listed on exchanges and are ready to add additional ones upon request. This flexibility ensures that our partners have the freedom to operate in the crypto space effectively.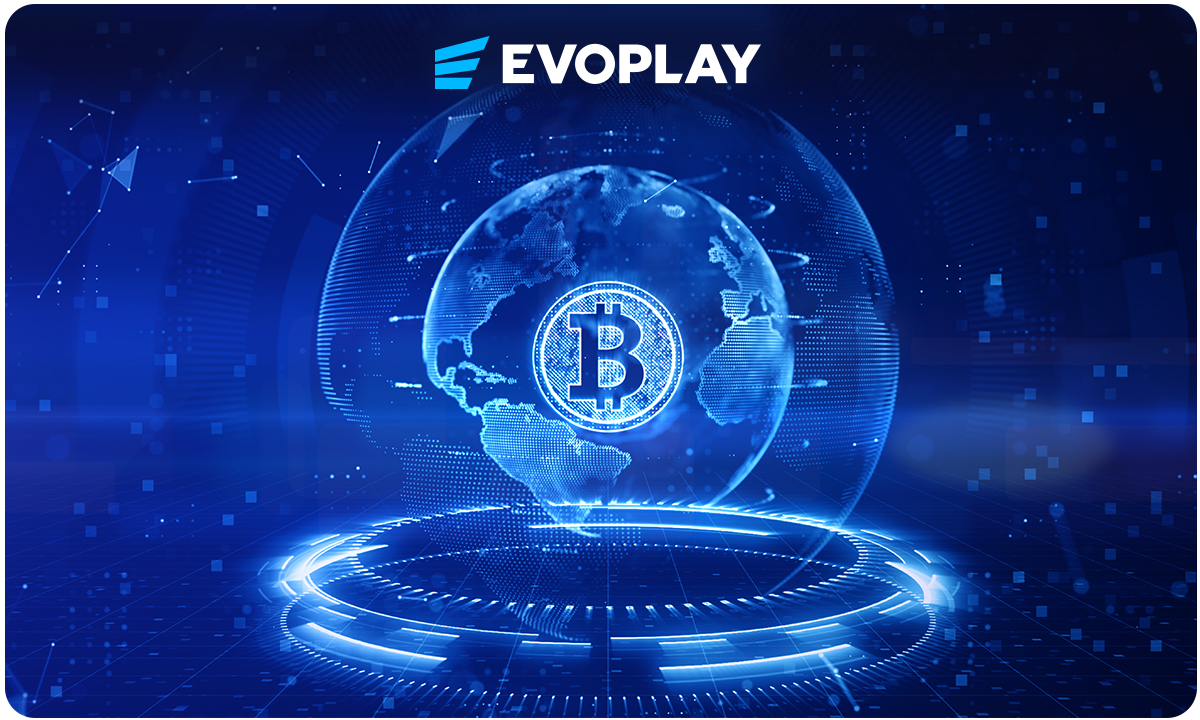 How do crypto casinos work with Evoplay? They add our high-performing titles to their game offering and watch their metrics grow.
It's time to take advantage of our innovative portfolio!
Crypto gambling is currently the talk of the town, and it presents a significant opportunity for crypto iGaming businesses to capitalise on this trend. However, for crypto casinos to truly succeed in this space, they must have reliable partners – content suppliers that offer online games meeting the demands of those interested in crypto casinos. This is where Evoplay comes into the picture.
Evoplay is widely recognised for its innovative content, which remains in sync with the modern world of crypto casinos. In fact, we have received prestigious industry awards that acknowledge our commitment to innovation. For instance, we were honoured with the Innovation in Casino Entertainment award at the SBC Awards 2022. Such recognition highlights our dedication to pushing boundaries and constantly evolving in the industry.
One key factor that sets us apart is our unique and unparalleled gamification tools and products that break the conventions of traditional casino gaming. Take, for example, Penalty Shoot-out – a highly successful combination of an instant game, a betting feature, and a trending sports theme. Another standout offering is Star Guardians, a non-standard video slot that allows players to have manual control over their character, transforming the gaming experience. Additionally, Goblin Run, a third-person runner crash game with a skins shop and five challenging levels, has garnered significant attention.
"The fast-paced crypto-casino industry is not just about payments, security, and anonymity; it's about innovation. And when it comes to innovation in the market, Evoplay is leading the way. The audience of such projects differs greatly from traditional online casinos. And we have a lot to offer it. We provide our players with a fresh gaming experience and propel the industry forward with our modern and technological games. It's no wonder that Evoplay's slogan is 'The Future of iGaming. Today.'''
Head of Marketing at Evoplay
This projection highlights cryptocurrencies' continued evolution and influence in the gambling industry. And it's high time to make your online casino the one standing up to what crypto gamblers seek.
Breaking new ground content is the answer. And Evoplay is here for crypto casinos with its rich portfolio of games covering multi-generational audiences:
Online video slots

– Evoplay's slots offering is a flawless fit for crypto casinos, providing an extensive selection of games that boast ingenious features, captivating themes, and mechanics inspired by the world of video games. Players can indulge in an immersive gaming experience with an array of innovative options.
Instant games

are an absolute magnet for younger audiences, seamlessly blending the thrill of gambling with various entertainment frameworks. This winning combination has enabled us to craft many instant titles that cater to diverse preferences in settings. Each game offers distinctive features, mechanics, and narratives, delivering an unparalleled gaming experience that takes it to a whole new level.
Online table games

–  Evoplay's online table games offer beloved classic and timeless favourites reimagined with a modern twist, capturing the next generations' attention. With their innovative approach, we bring refreshing and engaging gaming to the table, ensuring that players of all ages can enjoy the best of both worlds.
What is a crypto casino with Evoplay's products? It's a cutting-edge playground for the modern iGamer! It's time to think crypto and bet big on high-quality content. With our seamless integration of cryptocurrencies and customisable options for our partners, Evoplay is a perfect match for a crypto iGaming business.
Embrace the power of blockchain and let us be your trusted partner – drop us a line at business@evoplay.games to unlock the limitless potential of our games in your crypto space.