blog
2020 year in review
30 December 2020
As we head into next year, we decided to highlight our company's most exciting 2020 milestones. And we can make a promise – even more impressive ones are coming in 2021!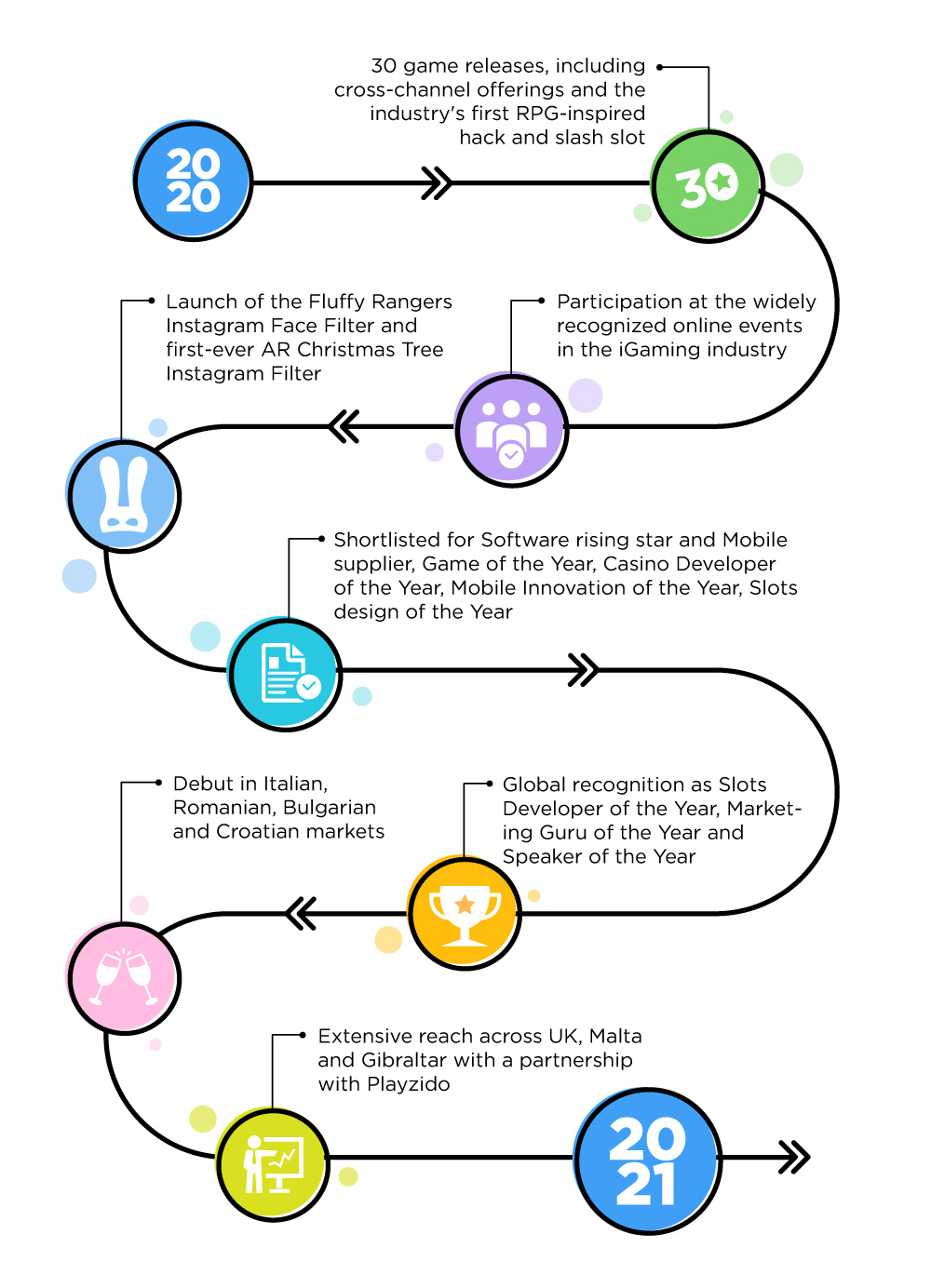 Throughout 2020, the Evoplay Entertainment team worked hard to strengthen our position as one of the market's leading game providers. But like all businesses, our company also experienced the global challenges of 2020 – switching to remote work with most partners, canceled offline events, changes in the needs of players caused by postponed sporting fixtures, and, most importantly, their adaptation to a new rhythm of operation.
This led to us updating our business and marketing strategies, expanding the product line with niche products, and optimizing internal processes. Together, these became key to this year's Evoplay Entertainment achievements.
Because 2020 is a leap year, we had 366 days. That became 366 opportunities for our company, each of which we tried to use to maximum effect. We based our strategies not only on the gambling market but also on trends and analysis from other entertainment industries.

As a result, our company became the first iGaming provider to combine the gambling experience with current trending opportunities that appeal to users:
However, next year promises to be even more exciting – with many new and impressive projects in development. Commenting on Evoplay Entertainment's plans for 2021, Ivan Kravchuk, CEO, says:
"Having extended our game development pipeline for 2021, Evoplay Entertainment will showcase around 40 unique various-themed game adventures. We will be sure to Wow both partners and players with innovative 3D video slots, franchises of existing games, and instant games with more gamified gaming features, market-specific products, and sports-themed cross-channel offerings that were in great demand this year. 
"We will continue experimenting with game mechanics, bonus features and adding player-favorite gamification tools such as tournaments and jackpots.
The rollercoaster of a year and our flagship product will undoubtedly become the new AAA 3D video slot in the genre of science fiction with fantasy elements."
With our goals set for the next year, we'll bring more immersive entertainment over the coming 12 months, and take exciting all-new playing journeys to a broader worldwide audience. 
Stay tuned for more details!