Animals
Since most people have a soft spot for animals, games based on that theme consistently rank among the most popular online slots. Because there is such a wide variety of creatures — from terrifying werewolves to adorable forest mice — in the animal kingdom, players rarely get bored. Browse Evoplay's animal-themed slots below.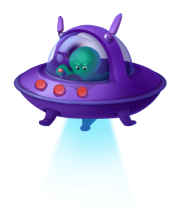 No results found
Animals Themed Slots for Online Casinos from Evoplay
Animal-themed online slots are extremely popular because they allow players to indulge in their love of animals and nature. The graphics are top-notch, and many games also include special gamification features such as free spins and bonus rounds.
The designers at Evoplay really went to town on the animal-themed games, which feature a wide range of mythical and real-world animals. Another reason why slots with animal themes are so popular is that people have an innate emotional connection to them. Because animals are so pervasive in popular cultures, such as household pets, movie stars, and even influencers. Animal-themed slots are a natural fit for any online casino.
The fact that players get the opportunity to experience a wide variety of exquisite animals, both real and mythical, is another reason animal-themed online slots are so popular. This adds an additional layer of excitement and mystery to the gameplay, which makes these titles so loved by players.
Animal Themed Slots FAQ
#1: What are the most popular animal-themed games?
Fluffy Rangers and Animal Quest are among the most popular games in the animal-themed category and are perfect for animal lovers.
#2: Where do I find the best animal-themed games for online casinos?
Simply navigate to the 'Games' tab on our site to try out one of our animal-themed games in demo mode.
#3: Where do I find the best animal-themed games provider?
Evoplay strives to make both innovative and visually and sonically striking games. In addition to winning, we value our players' enjoyment of the game. When it comes to providing online casino games, Evoplay is positive that we will exceed your expectations.
Safe and Responsible Play ahead!
We take Responsible Gaming seriously.
Please, confirm you are of a legal age to play online casino games and enjoy your stay!