Asia
The Far East is known for its rich heritage and culture. Red and gold are used prominently in Asian-themed slots to represent good fortune and wealth. Asian-themed slots cover a wide range of countries and cultures, from Japan to China to Taiwan and beyond, giving online casino players many options. Check out the best Asian-themed online slots from Evoplay.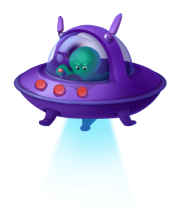 No results found
Asian Themed Slots for Online Casinos from Evoplay
Asian-themed online slots have become extremely popular in recent years. As more and more people are drawn to the Far East's vibrant culture, they're looking for new ways to experience it. Online casinos have capitalised on this trend by offering an array of Asian-themed games, including everything from classic games to video slots and progressive jackpot games.
Asia's vibrant culture includes fireworks, dragons, martial arts and a breathtaking landscape. Online Asian slots are exciting and mysterious. Over 4.5 billion people call the Far East home, making it one of the world's most populous continents. Online casinos can profit from this huge market by adding Asian-themed games to their libraries.
Asian-themed online slots are among the most popular types of gambling games available today. They offer players a chance to experience some of Asia's most famous landmarks while they play online slot machines at their leisure. There are several different kinds of Asian-themed online slots available today; however, they all share some common characteristics: they come with exotic themes that draw on Asian folklore and mythology; they feature high-quality graphics that make them look like something out of a movie.
Asian Slots FAQ
#1: How do Asian-themed games actually work?
To get started, choose your preferred Asian-styled game, press the spin button, and cross your fingers! Free spins and multipliers, along with any other bonuses, will be clearly indicated on the screen to increase your chances of winning.
#2: How do players win in Asian-themed games?
To ensure fair play and complete disclosure, we use a random number generator (RNG) in all of our games, including our Asian-themed slots.
#3: How to boost your online casino with Asian-themed slots with Evoplay?
It's possible to increase the popularity of specific games in a number of ways. Doing so will aid in both customer retention and acquisition. Evoplay offers a variety of advertising tools, including banners, competitions, giveaways, and leaderboards.
Safe and Responsible Play ahead!
We take Responsible Gaming seriously.
Please, confirm you are of a legal age to play online casino games and enjoy your stay!