blog
A roaring party for the most roaring iGaming premiere
Evoplay has consistently been recognised for its unique approach to unveiling our flagship games and their marketing campaigns that grab prestigious awards. Creating a buzz and a WOW factor in the industry is what sets us apart. And when it comes to showcasing our top-notch gaming titles, we're here to make it an event to remember.
Fueled by the innovation behind our highly anticipated flagship title, we aimed to capture the essence of its storyline and provide an exclusive introduction to the game for our partners. This led us to the idea of hosting an invitation-only party in the sunny vibes of Malta, where our guests could immerse themselves in the game's world while enjoying a fantastic time with the Evoplay team. 
Gear-shifting creativity of Evoplay's racing event invitation
For our big event, we wanted to keep things hush-hush and give our flagship title the grand entrance it deserves. As Evoplay is known for its passion for gamification, we decided to spice things up a bit. So, we've developed an invitation that's basically a secret agent. We stashed all the event details in a box with covert text that only spills its secrets under a flashlight's spotlight. We figured, let's kick off the party vibes right from the get-go and toss in a bit of gaming flair for our guests!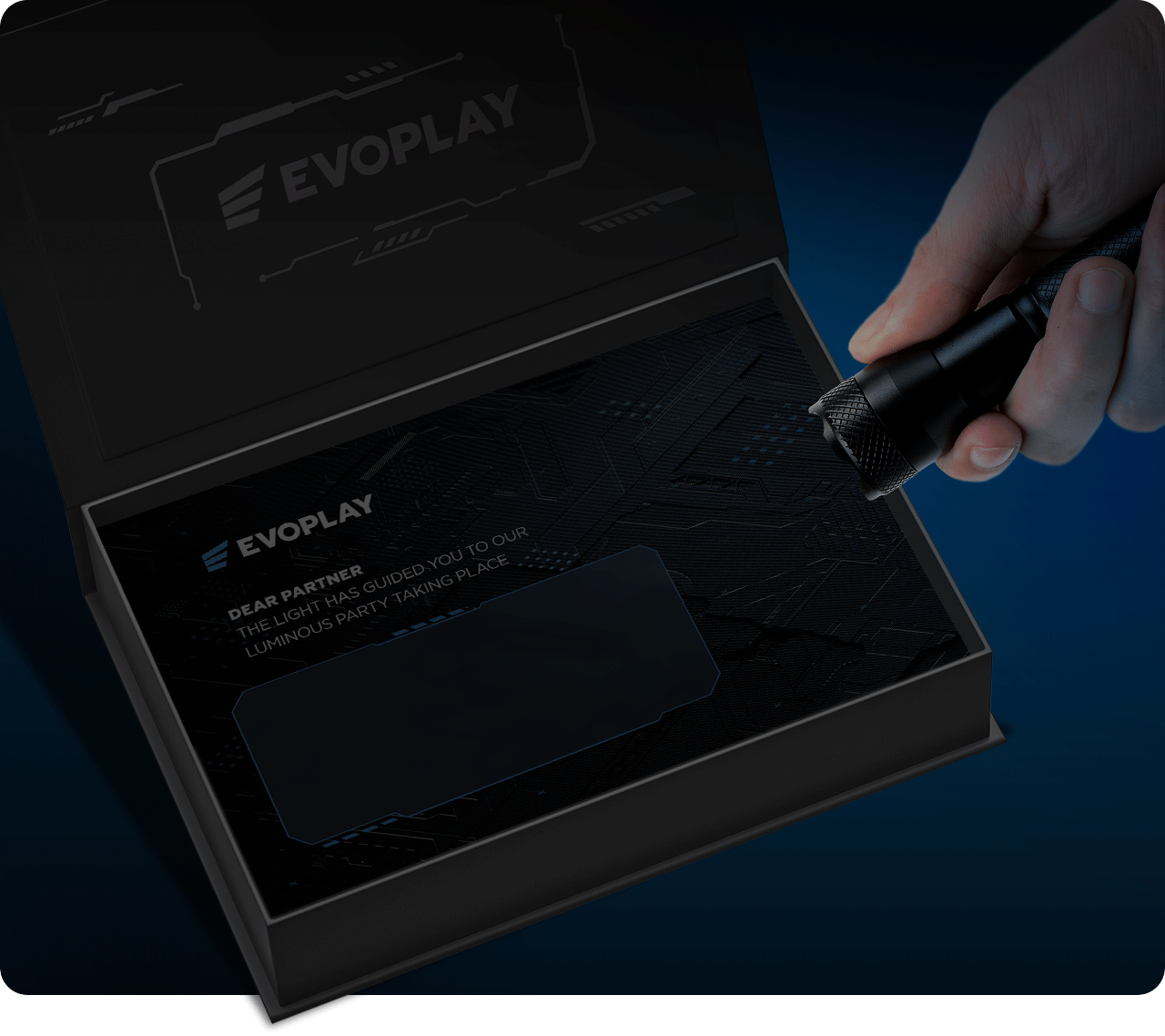 Racetrack party to capture the racing game experience
Launching a new flagship game is always a big deal for us at Evoplay. With it on the horizon, we wanted to create a special event that would not only shine a well-deserved spotlight on it but also fully capture and convey its unique experience. As the upcoming key release is dedicated to street racing, the concept of an exclusive party at a racetrack was born. Here, we immersed our guests in the exhilarating vibes of high-speed racing, offering a glimpse into the pulse-pounding excitement that our game has to offer. 
The Hal Far Raceway, nestled in sunny Malta, turned out to be the perfect spot to host such an event. We wanted to make it a grand-scale party where we could treat attendees to what we cherish the most – entertainment, a hefty dose of fun, and an absolutely immersive atmosphere.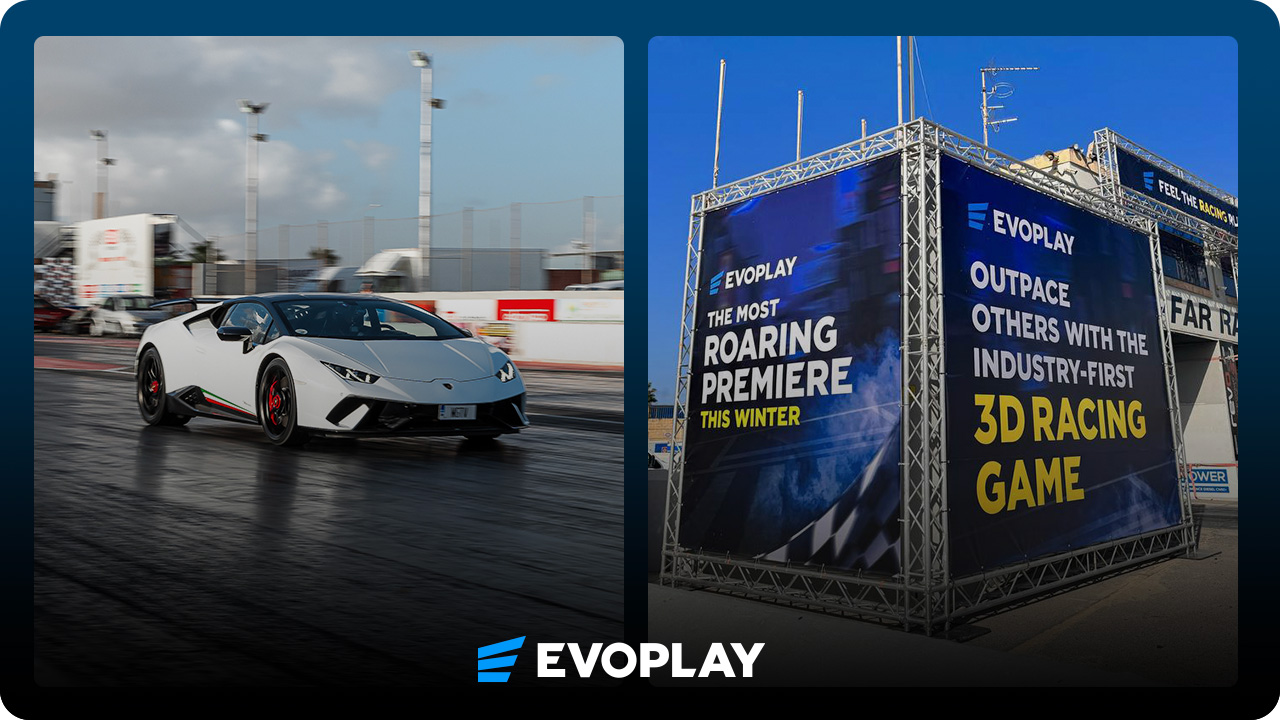 The racetrack gives a sensory experience that engages not only sight and sound but also the sense of speed and competition. To amp up the performance, we went all out with a lineup of selected sports cars: McLaren 720S, Ferrari 488 GTB, Porsche 911 GT3 RS, and Lamborghini Huracan.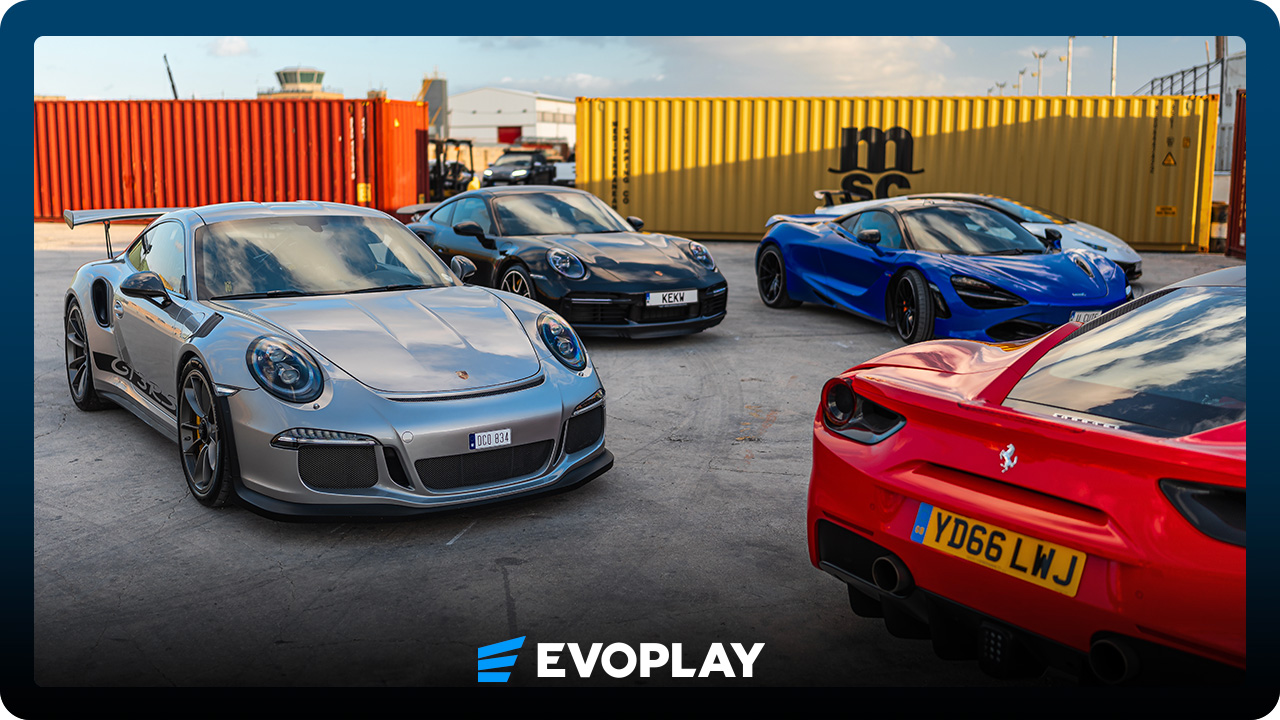 Before the start of the racing, guests were treated to a high-energy cheerleader show that ignited the crowd. As we know that betting on sports, including racing, is an activity many enjoy, we decided to ramp up the excitement by offering attendees the chance to place bets on winning cars in four race rides. We also hooked them up with a real thrill – getting a ride in a racing car with a pro racer and feeling the burn of the asphalt from the inside.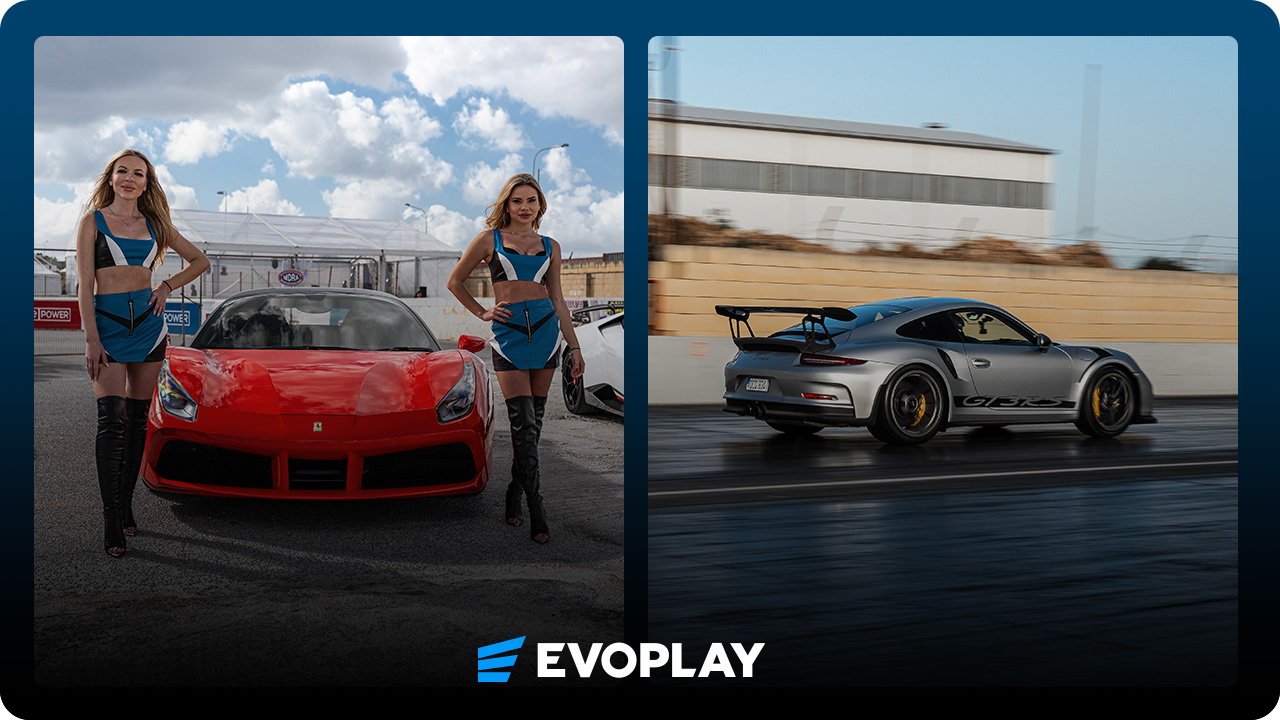 In addition to the racing experience, Evoplay prepared an entertainment program featuring a host program, a bartender show, two DJ sets, and a go-go dancers part where everyone could shake themselves up after a heart-pounding experience of riding inside a roaring racing beast. 
The main highlight of the gathering was unveiling our highly anticipated flagship game. Guests were treated to an exclusive sneak peek into the winter premiere – a groundbreaking 3D street racing game. Vladimir Malakchi, Evoplay's Chief Commercial Officer, took the stage to introduce the game, emphasising its status as an industry-first 3D racing product, with its manual control, skill-based nature, impressive car physics, a choice of three characters, and multiple racing routes, offering a refreshing and innovative approach to iGaming.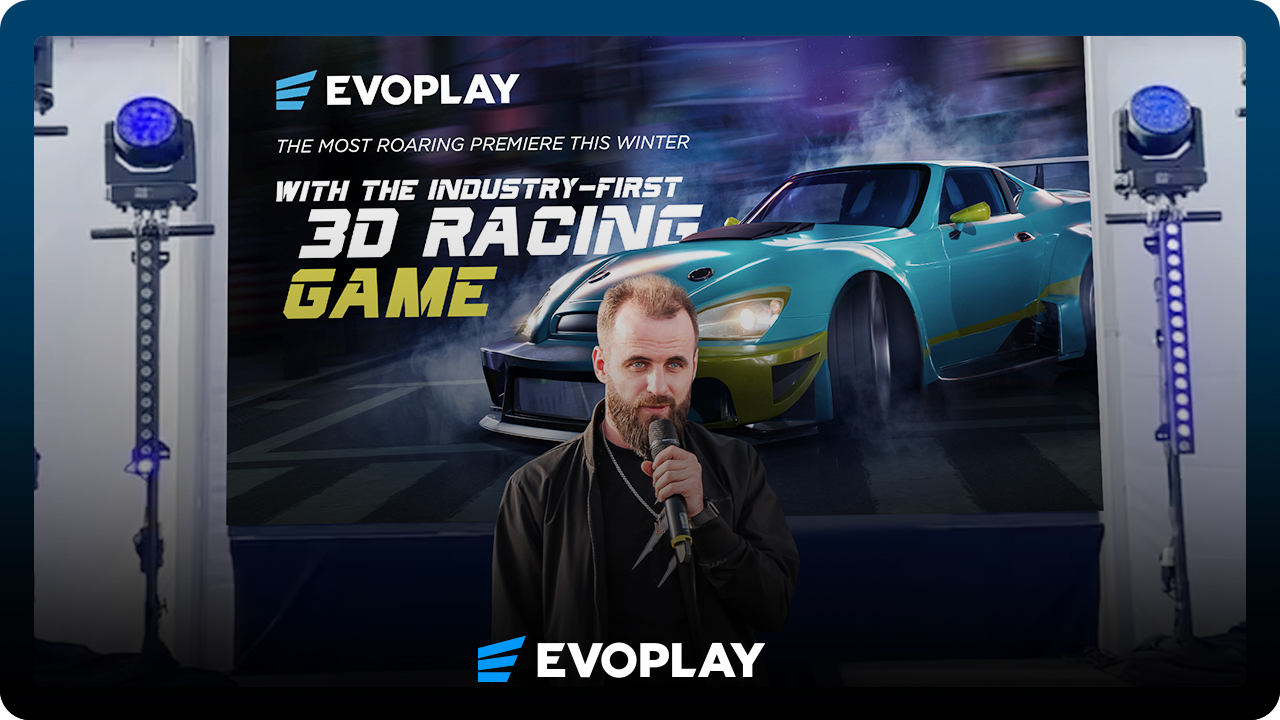 The party was a hit! We're getting some awesome feedback from the guests, and it feels like we crossed the finish line with flying colours. It perfectly matched the pulse of excitement and dynamics our upcoming flagship game is going to bring to the iGaming world. 
Curious to know more about the game? Let us know at business@evoplay.games.