blog
Behind the scenes of a tropical jungle 'Animal Quest'
7 May 2020
Having recently launched our inspiring video slot 'Animal Quest,' we've spoken to Oleg, our Product Owner, to cover curiosity on the game's creation.
What is the backstory of 'Animal Quest' creation? What inspired you to create such a quest?
Oleg: The lovable antics of the game's characters make the jungle one of the world's most attractive places to escape to. We wanted to recreate the experience with our own lovable slot twist. Offering an action-packed rainforest adventure, it encourages players to harness their inner Tarzan in an immersive quest for massive prizes.
We were inspired by the classic cartoon, 'Zootropolis', along with other beloved favourites such as 'Indiana Jones', 'Tarzan' and 'Lara Croft'. Stories about the lost wonders of Atlantis captivated our imagination, so we wanted to create a game that does the same for our players.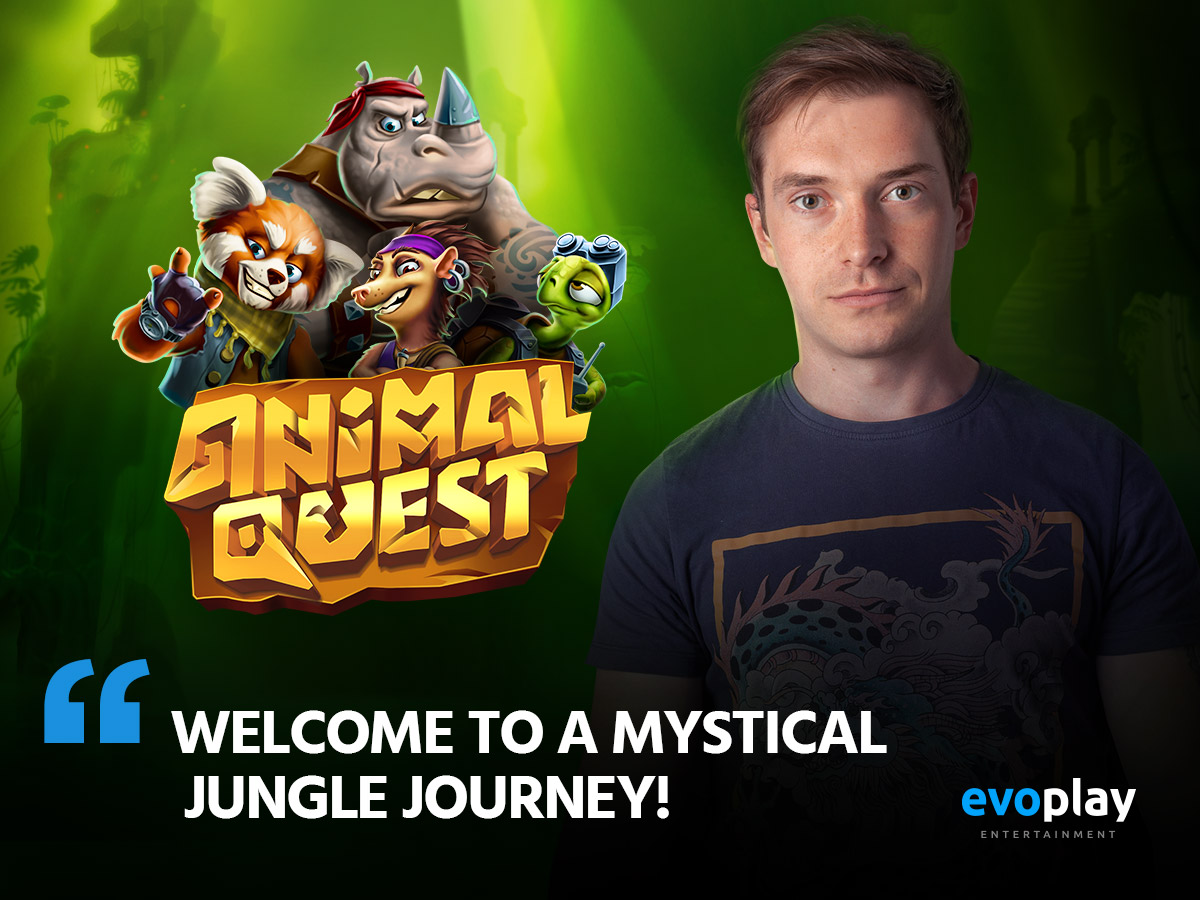 Tell us about the storyline of the game: what is awaiting players in the jungle of 'Animal Quest'?
Oleg: 'Animal Quest' is the story of four intrepid explorers, united in search of exotic treasures hidden deep in the jungle.
Our brave heroes venture to the jungle to find the lost city of Dinotitlan, a place where legend, mystery and the natural world meet to create an extraordinary experience for our adventurers.
An ancient civilisation, which is still inhabited by giant reptiles and cunning dinosaurs, the team delves deeper into this wonderful new world, unearthing some astonishing findings along the way.
What team characters will be helping players to find treasure, and why have you chosen them as members?
Oleg: Strength in numbers is the name of the game in our new slot title, with an adorable team of well-loved heroes including Turtle, Rhino, Opossum and Red Panda. Full of surprises, each brings a unique set of characteristics that prove useful to the hunt for treasure. Rest assured; they'll be the perfect companions for your rainforest adventure.
Turtle – a curious inventor who uses a remote-controlled camera to track down treasure.
Red Panda – undoubtedly the team's best-dressed member, donning a trendy denim soot, biker gloves and a deadly pocket-knife to match!
Rhino – the team's seasoned jungle bodyguard. Not to be messed with.
Opposum – the resident climber. She always makes sure to get out ahead and spot treasure from the top of the rock.
But how do players find the treasure?
It's very simple – play Animal Quest!