blog
Cultural tricks: Adapting Halloween themes for diverse audiences
As we stand on the cusp of the autumnal season, our focus naturally turns to Halloween. It's a holiday deeply rooted in various cultures, intertwining concepts and symbols that resonate globally. While not universally celebrated under this name, Halloween's interpretation is observed in some way in many countries, showcasing a blend of traditions and beliefs.
In the realm of casino game development, it's vital for creators to have a nuanced approach to ensure their digital offerings resonate with individuals from various backgrounds. In this article, we will delve into the art of adapting Halloween themes with cultural sensitivity and business acumen, amplifying the gaming experience for a broad spectrum of players while upholding the respect for diverse global traditions. 
Understanding the cultural landscape
In the 18th century, a time when Halloween first made its appearance, in its initial incarnation, it emerged as the Celtic observance of Samhain, signifying the conclusion of the harvest season.
In contemporary times, Halloween has evolved into a prominent festivity, appealing to a wide demographic. It serves as a platform for various brands to capitalise on, strategically incorporating Halloween-themed elements into their products and marketing strategies. This strategic alignment allows them to establish a more profound connection with their audience. 
In the iGaming industry, there's a notable surge in demand for Halloween-themed content come October. When we compare the data from October 2022 with that of September 2022, we clearly observe a significant uptick in interest in spooky and Halloween slots and instant games during this festive month, with their GGR growth of almost x10.
These numbers clearly showcase that Evoplay's Halloween-themed iGaming content strikes a chord with a broad audience. It's a testament to the dedication and thorough research our team invests in while crafting these titles. 
We draw inspiration from the diverse and rich folklore of various cultures, providing us with a wide playing field to experiment with themes, settings, and characters. Every country has its regional cultural peculiarities that are often hymned in mythology. They are stories developed in this community, passed through the generations by word of mouth. In these age-old tales, symbolic figures come to life, painting a vivid portrait of ethos, beliefs, and aspirations.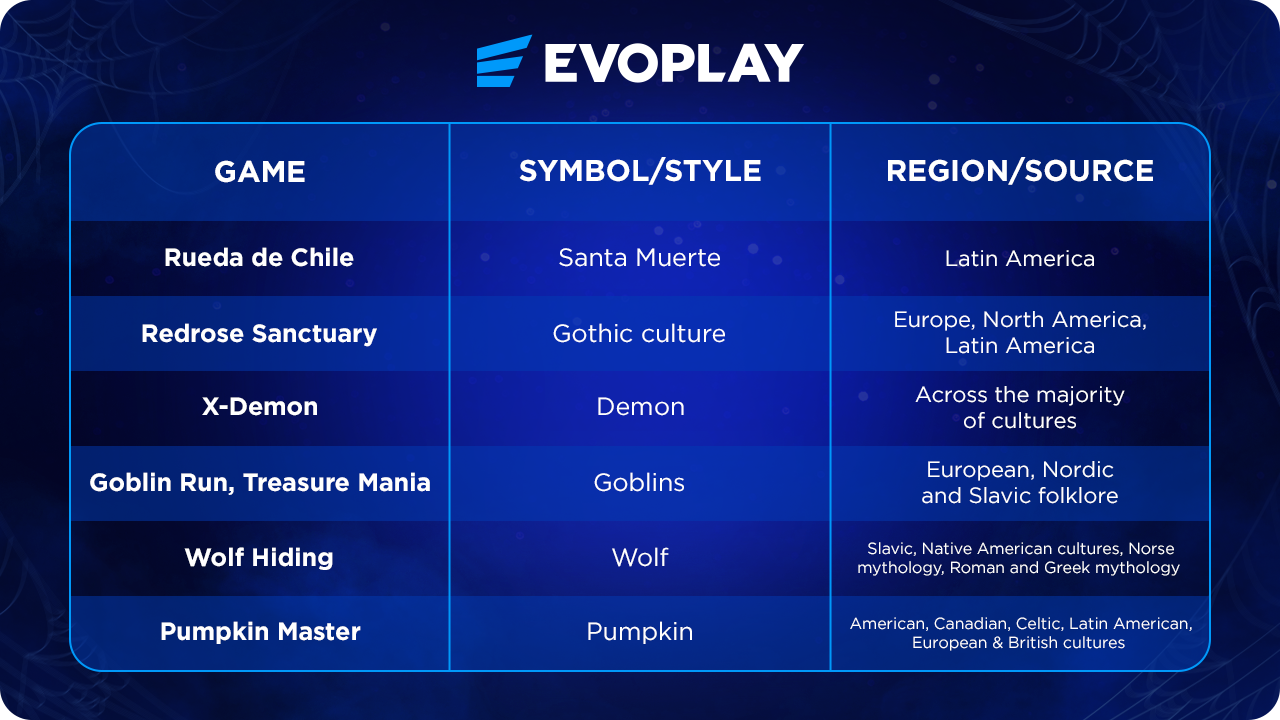 The exploration of folklore and mythology creates a solid foundation for crafting immersive game settings. 
Let's take, for example, the Day of the Dead tradition, originating from southern Mexico yet engaging millions of North and South Americans. Notably, its timing almost mirrors that of Halloween. Embodying this cultural phenomenon, we drew inspiration from symbols like Saint Death or Santa Muerte and La Catrina, an emblem of Mexican identity, for our slot game, Rueda de Chile.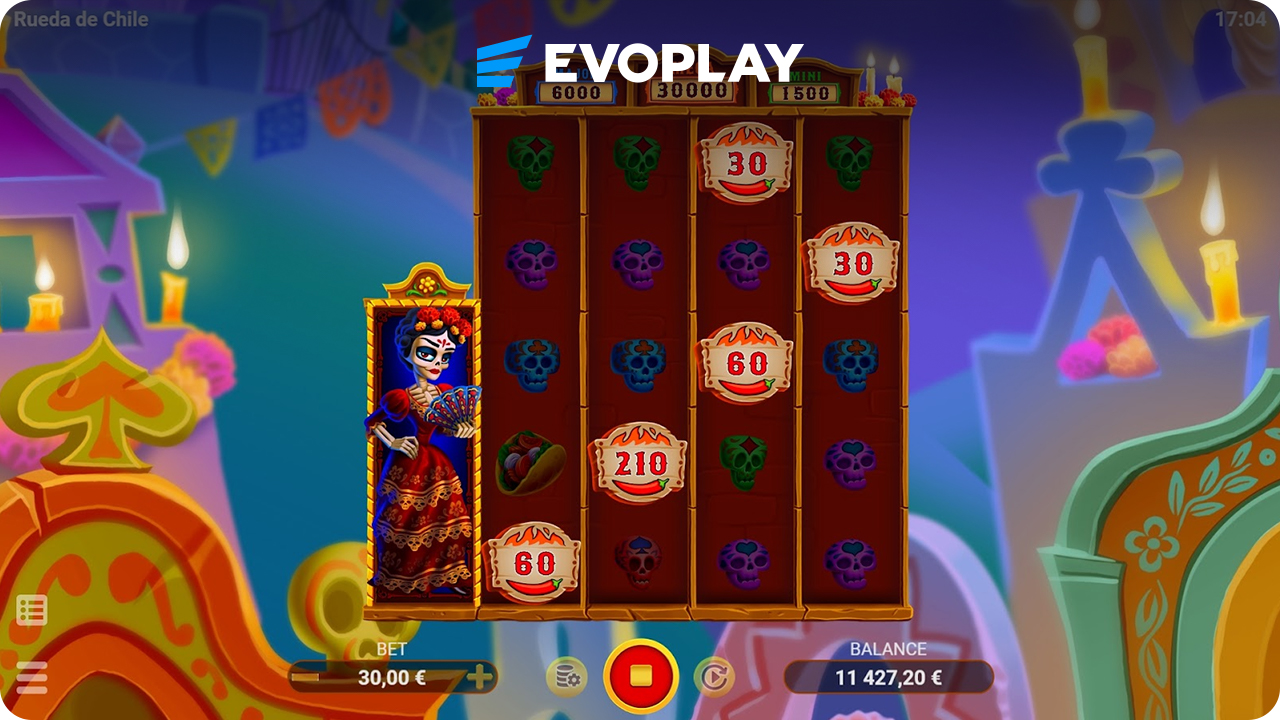 At Evoplay, we recognised a gap in content catering specifically to the Latin American audience despite our established presence in the market as a business entity. Our passion for inclusivity and cultural resonance drove us to bridge this gap by introducing Rueda de Chile. This game brilliantly intertwines elements from the Day of the Dead tradition, infusing symbols like skulls, tacos, and peppers to capture that festive spirit. Our goal was to resonate with players seeking holiday entertainment infused with a twist of authentic Latin American traditions.
Gothic culture is steeped in symbolism, with its roots in medieval architecture, literature, and aesthetics. The towering cathedrals and intricate gargoyles found in Gothic architecture provide a wealth of visual cues and motifs for designing environments within games. Moreover, Gothic literature, with its tales of dark romance, haunted castles, and enigmatic characters, offers a plethora of narrative arcs and character development opportunities. Incorporating Gothic elements into games also allows us to delve into the exploration of existential themes, such as the struggle between light and dark, which we've perfectly implemented in Redrose Sanctuary.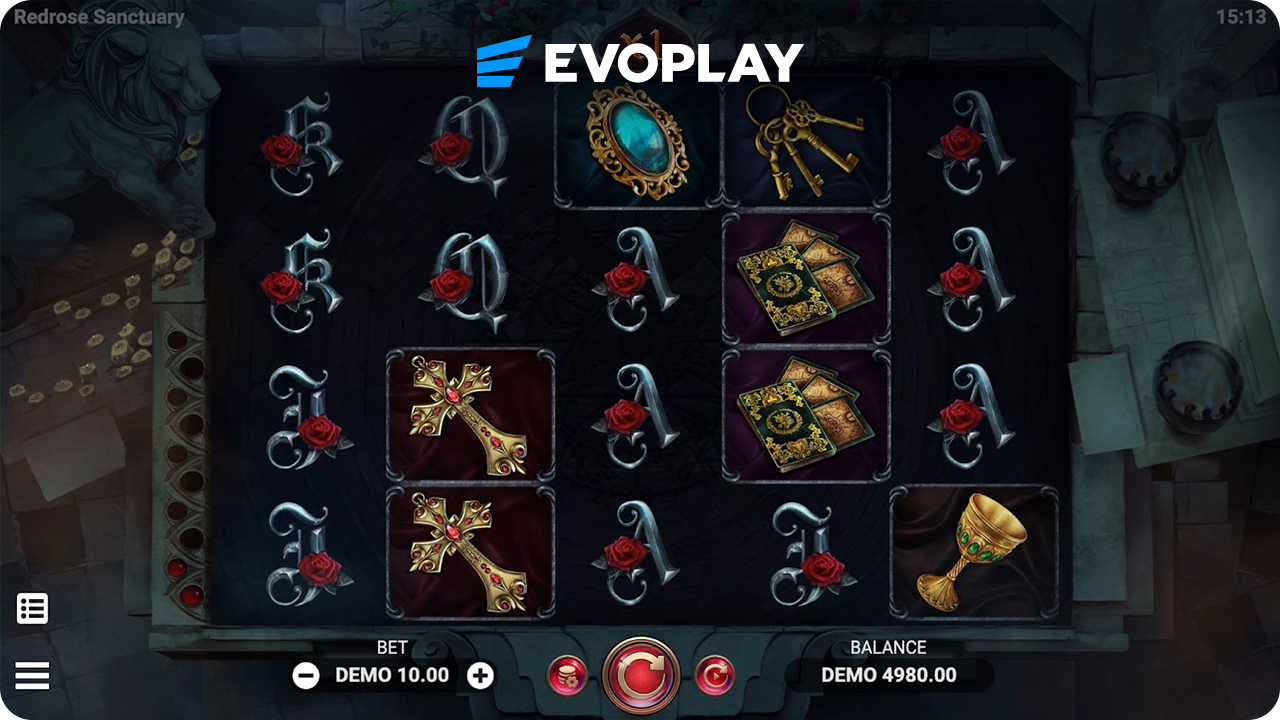 Goblins are widely known in European folklore, particularly in English, Scottish, and Germanic traditions. They are often depicted as mischievous and malicious creatures that play tricks on people. Drawing from this folklore, we incorporated them into our gaming universe with titles like Goblin Run and Treasure Mania, authentically capturing the essence of these mythical beings as described in age-old tales – characterised by jealousy and insatiable greed. Given that gambling itself embodies a treasure-centric cult, we envisioned a seamless integration of the goblin mythos into a treasure hunt narrative within our games. 
Classic Halloween celebrations originating in American tradition are a treasure trove of symbols ripe for an online casino game. In our forthcoming Halloween-themed release, Pumpkin Master, we've embraced these timeless classics. Carved pumpkins adorned with eerie faces, illuminated from within by a flickering light – an unmistakable hallmark symbol of this holiday. We've added bat wings to pumpkins, conjuring a mystical and fantastical ambience. Players will find themselves immersed in a moonlit night backdrop, painting a vivid scene of empty, desolate streets devoid of any signs of life – a perfect complement to the suspenseful adventure that awaits.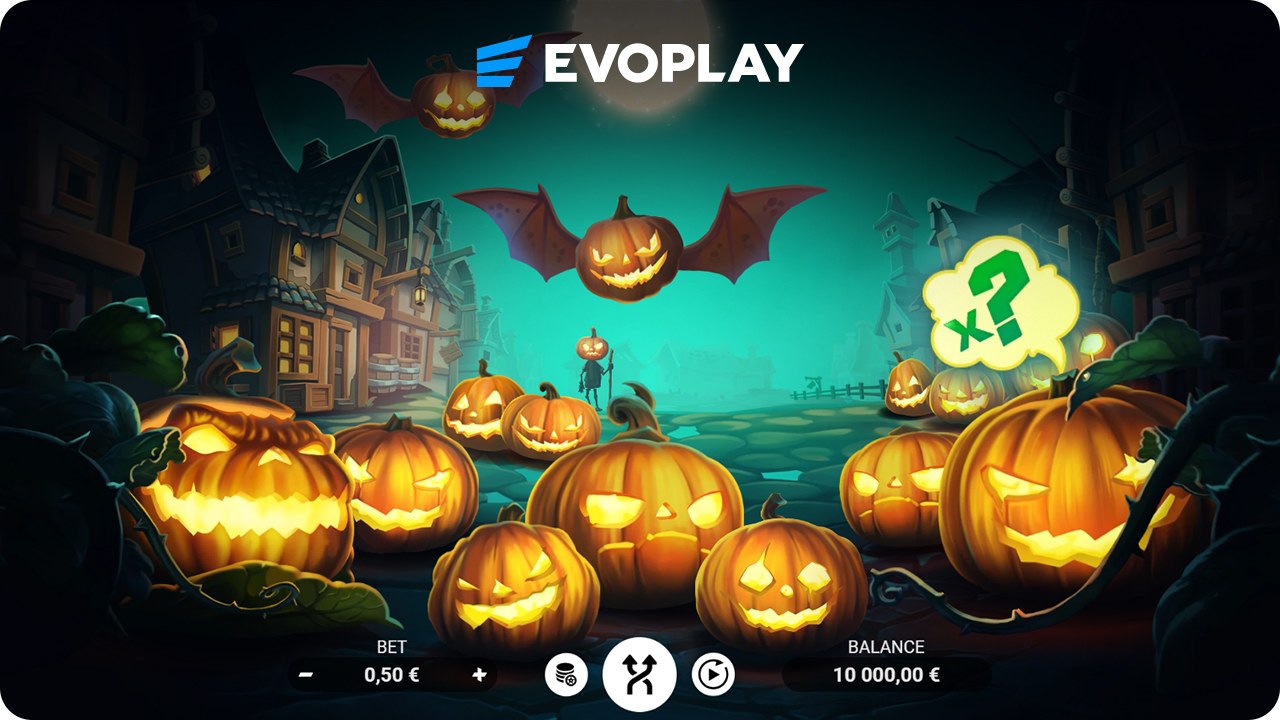 What sets this game apart in our lineup is its offbeat style. We coupled an instant game format (the domain we are actively developing at Evoplay) with an authentic, traditional Halloween ambience. However, the real magic lies in its features. The holiday spirit is amped up by the Random Event and Free Rounds features, adding a dash of gamification and an extra pinch of spooky excitement to the gameplay.
When the holiday is over, but engagement is not
At Evoplay, we specialise in developing enduring storylines for our games. This approach ensures that our Halloween-dedicated content remains captivating for iGamers even after the initial surge of holiday activity. Rather than a mere seasonal attraction, our games embody a level of storytelling and gameplay that holds its own throughout the year.
To provide an example, let's take a look at Goblin Run and its main character as a symbolic representation of the spooky and playful essence of the holiday. During the active Halloween preparations, which typically span the second half of October, we noticed a remarkable uptick. Rounds surged by an impressive 62%, and Users increased by 25% compared to the first half of the month.
What's truly exciting is that even after the Halloween fervour subsided, the momentum persisted. We witnessed a consistent growth of 28% in GGR and a 27% increase in Bet Sum during the same period post-holiday. The game stands out due to its fast gameplay nature, runner mechanics, a skin shop, an engaging progression through 5 levels, and an immersive storyline presented through 3D graphics. 
This reaffirms a significant point: when a game is innovative and captivating, driven by its compelling features,

its appeal endures.
By providing players with a diverse range of experiences, including online casino video slots and instant games tailored to different cultures, we enable them to fully immerse themselves in the excitement of treasure hunting and the thrill of luck, all within the engaging backdrop of Halloween. 
We pride ourselves on curating a top-tier portfolio of Halloween slot games and instant games designed to captivate players all year round. If you're looking to enhance your casino's offerings – let us know at business@evoplay.games.