blog
Meet the team! Chapter 3
Following our launch of Dungeon: Immortal Evil, we'll be sitting down with the team who worked long and hard to bring the industry's first RPG-slot to life.
In the third edition of our series, meet Alex, one of our fantastic concept artists!
What do you personally like about Dungeon:Immortal Evil?
Alex: Put simply, Dungeon: Immortal Evil is an experience like no other. Transporting players to the middle ages on an epic journey through time for an exhilarating war between good and evil, the game brings a level of entertainment that goes far beyond anything else in today's slot market.
Another feature I am particularly fond of is the absence of reels. Instead, wins are achieved through battles with the enemies that lurk in each corner of the ancient mountain temple where the game is set. Every victory brings a loot-based reward equal to money, with a variety of petrifying opponents encountered as the game's detailed narrative unfolds.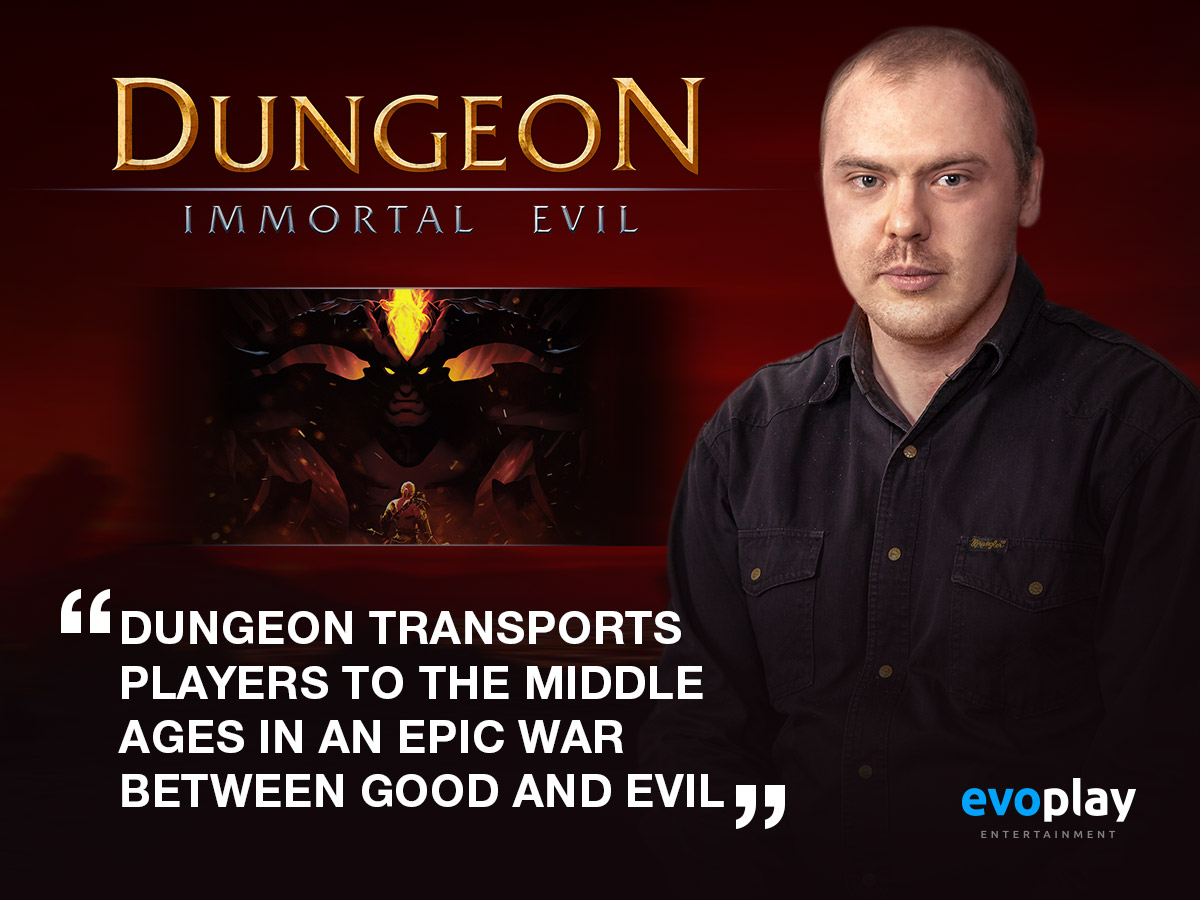 What is unique about this game?
Alex: Dungeon's highly realistic graphics give the title a stunning visual aesthetic that is completely distinct from anything else in the industry. Of course, these spectacular effects are the result of extensive hard work from our gifted development team.
The game boasts an image resolution four times higher, yet occupying 10 times less space, than similar products on the market.
What challenges did you face and how did you manage to overcome them?
Alex: As a concept artist, the main challenge I faced was perfecting the style and imagery of the game locations. Researching all the relevant materials was a time consuming process, but the incredible quality of the end result made the hard work worthwhile.
During the creative process I was inspired by Gothic and Romanesque architectural styles, and it was immensely rewarding to see my initial rough sketches eventually blossom to the beautiful 3D graphics displayed in the game.
Who is your favourite character?
Alex: It's a boring answer, but definitely the main hero!