blog
Meet the team – Chapter 5
25 March 2020
In the forth edition of our "Meet the Dungeon: Immortal Evil Team" series, we are sitting down with Zaur, one of our genius mathematicians! We are inviting you to discover how the industry's first RPG-inspired slot was brought to life.  
What do you personally like about Dungeon: Immortal Evil?
Zaur: The game is packed full of thrills and excitement. At every moment you are immersed in an exhilarating struggle between good and evil, routing for the hero as he overcomes all the odds to defeat enemies that become progressively stronger.
The free spins round builds tension and suspense as you anticipate the hero's chances of retrieving a bonus from the chest. Of course, the fact that the characters fight for a loot-based reward equal to money only adds to the thrills and sense of anticipation.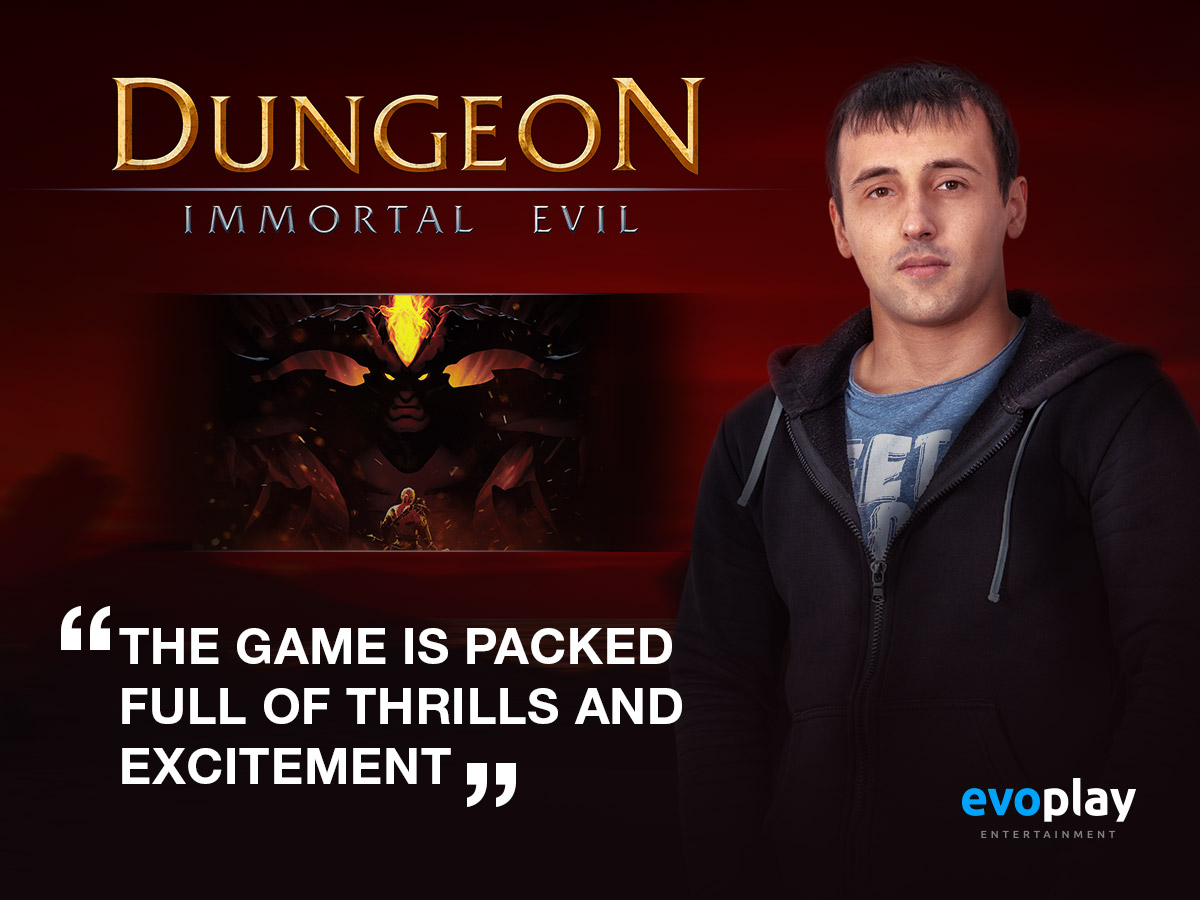 What is unique about this game?
Zaur: Dungeon: Immortal evil is an entertainment experience completely unlike anything else. With a theme that is simultaneously inviting, gripping and multi-faceted, it offers so much more than the simple win/lose binary of a traditional slot game.
As the hero vanquishes a terrifying succession of the worst monsters in hell, the character's progression keeps players engaged as he deploys impressive skills in defence and attack, sustains tough injuries before overcoming them to return even stronger.
Our talented product development team worked tirelessly to maintain the balance between immersive character settings and RNG-based outcomes, with state-of-the-art mathematical modelling also deployed to ensure massive win potential and regular bonus pay-outs.
What challenges did you face and how did you manage to overcome them?
Zaur: As a mathematician, I was part of the game development process, determining all the relevant probabilities and win ratios as well as calculating the strength and speed of the monsters.
Achieving the correct balance between each of the game's thrilling but disparate elements was a challenge, but one we relished. In particular, Dungeon Mode presented complications as ensuring that players reached the final enemy, while only the most fortunate outcomes resulted in victory was a particularly tough balance to strike.
My colleagues and I dedicated a lot of time and energy to adjusting the strength of the monsters and the content of the chests. In the end, the ground-breaking nature of the incredible final product made every challenge worthwhile in the end.
Who is your favourite character?
Zaur: Naturally, everyone wants to be a hero. For a mathematician, though, the acolyte is probably the most accurate comparison: a modest, understated character with a love of books.