blog
Meet the team – Chapter 6
6 April 2020
In our next edition of the "Meet the Dungeon: Immortal Evil Team" our programmer Max will tell more about the development process of the industry-first RPG inspired slot.
What do you personally like about Dungeon?
Max: Dungeon: Immortal Evil turns the slot experience on its head. Offering so much more than the traditional 'spin and win' format, it's an amazingly immersive title combining the best of both casino and videogaming.
Within the game, every spin is an epic battle pitting good against evil against the backdrop of an ancient temple in the mountains. Any title boasting such a complex and inviting narrative is sure to give players a level of excitement that goes far beyond simply trying your luck on the reels, and I'm delighted to be part of the team that created it.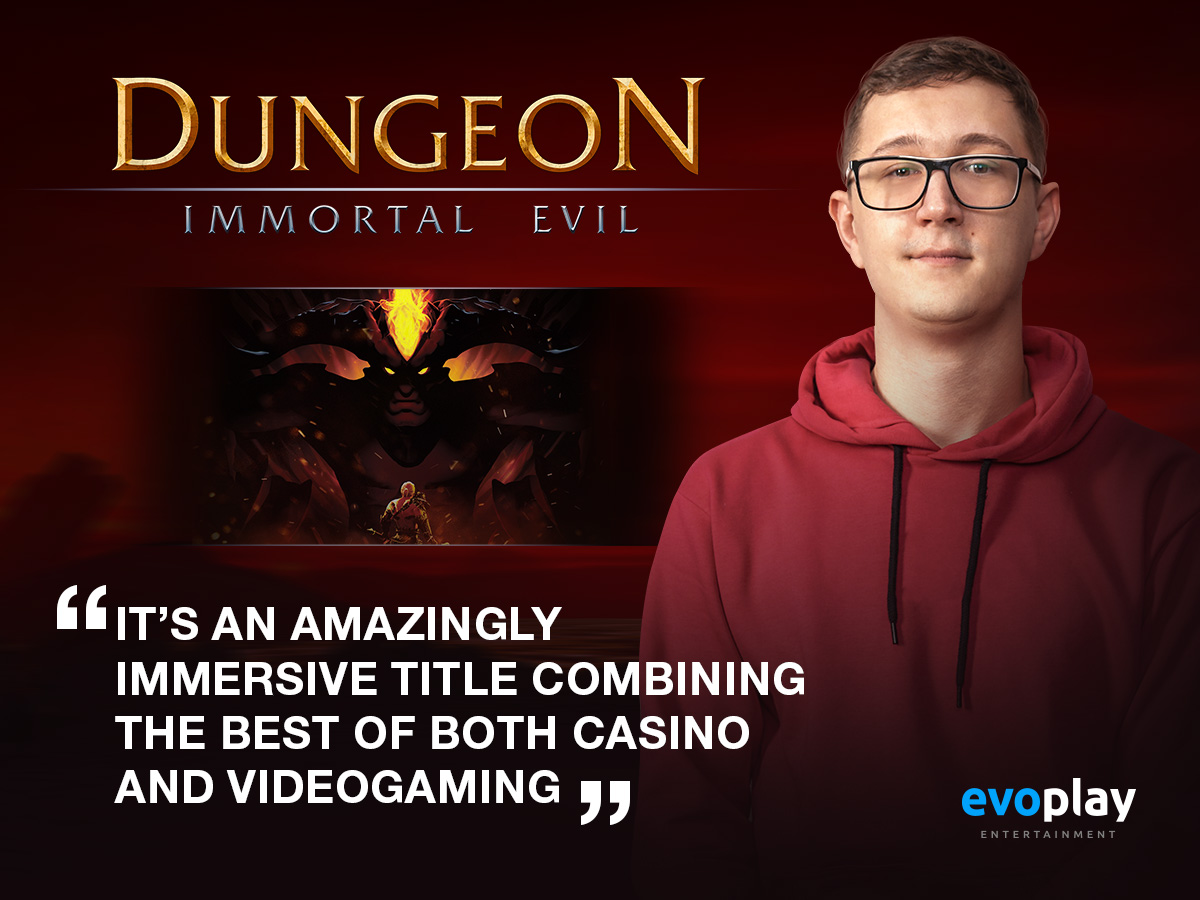 What is unique about this game?
Max: Dungeon: Immortal Evil is a pioneering fusion of classic slot gameplay and immersive RPG-action. An industry-first, the game brilliantly exemplifies our company's founding mission – appealing to a new generation of player with the ultimate gaming experience.
Of course, enticing new players means offering something different. The RPG, fantasy and Hack and Slash elements of the game give bettors an experience far more absorbing than the tired old themes you see time and time again in today's slot market.
However, awarding players loot-based prizes equal to money means that Dungeon: Immortal Evil does not diminish the classic feature on which casino games are built– the exhilarating prospect of financial reward – as well as the luck of the RNG spin that comes with it!
What is your role in the project? What were your challenges and how you solved them?
Max: I'm a programmer. My main role on this project was to optimise the game across both PC and mobile devices. We wanted to maintain the spectacular graphics with which our titles are synonymous, without overloading the device used by a given player – particularly those with older smartphone models or a slower internet connection.
For instance, we used a unique data retention format that reduced the size of a given picture without compromising their original quality, which means the game can be flawlessly enjoyed on any device and anywhere.
What character are you Dungeon?
Max: For me, it has to be Mimic. The character is always a surprise and you never know what to expect, but when you see it, your heart starts beating faster. For the player, meeting him is a pleasant surprise, and a guarantee that you will be rewarded. I like to think our development department is like that in some ways to … Thrilling to work with and also full of surprises!