blog
Meet the team!
28 February 2020
Following our launch of Dungeon: Immortal Evil this week, we'll be sitting down with the team who worked long and hard to bring the industry's first RPG-slot to life!
In the first edition of our series, meet Roman, one of our design superstars
What do you personally like about Dungeon: Immortal Evil? 
Roman: There is a lot to choose from. As a game designer, I'm very proud that the gameplay is an industry-first combination of Role Playing Game based (RPG) action and slot excitement. 
I also like the fact that the technology behind Dungeon: Immortal Evil is of such high quality. Fully 3D and optimised for mobile gaming, the title boasts outstanding technical specifications, making it a brilliantly engaging entertainment experience.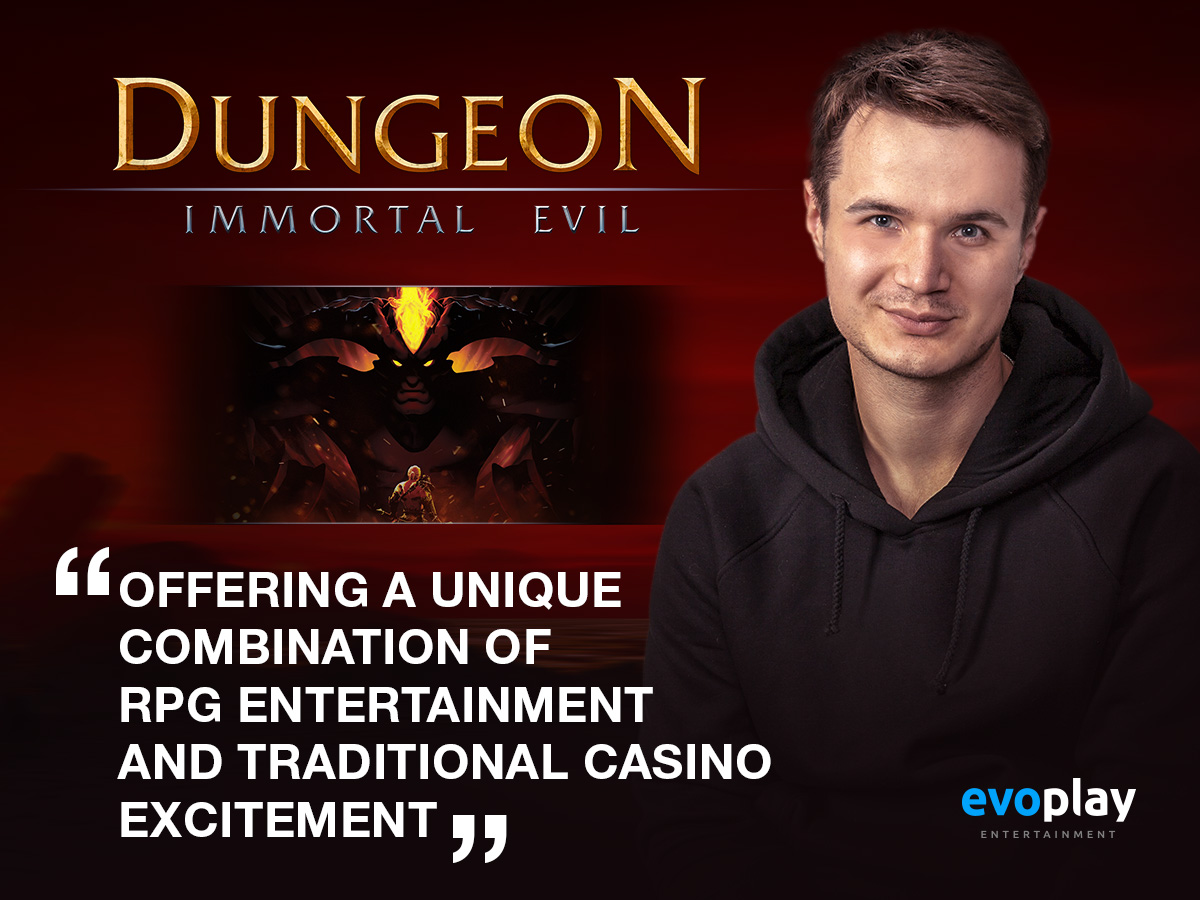 What is unique about this game?
Roman: Dungeon: Immortal Evil offers a unique combination of an RPG, video-game experience married with the build-up of suspense and anticipation of traditional casino. 
However, the traditional similarity stops just about there. Players do not spin the reels as they would in a conventional slot game, rather the objective is to bravely cut your way through hordes of enemies. The team also put a lot of work into the game's theme and visual aesthetics, resulting in the stunning graphics and captivating characters on show for all to see. 
What challenges did you face and how did you manage to overcome them? 
Roman: A project of this magnitude will always create challenges, but, with our shared drive to create content that is literally an industry first, has been a massive motivator for us. 
The length of time it demanded from virtually everyone involved with Evoplay Entertainment was tough at times, but the incredible quality of the final product undoubtedly made it all worthwhile; and we are over the moon with the result. 
Who is your favourite character?
Roman: The main hero, of course!