blog
Savour the season: Unveiling November game releases
November is here, and Evoplay is geared up to deliver a gaming experience that will excite the casino gaming community. We're thrilled to present our extraordinary roster of game releases designed to whisk players away into enthralling narratives.
Cursed Can & Cursed Can Bonus Buy
Release Date: November 7 & November 23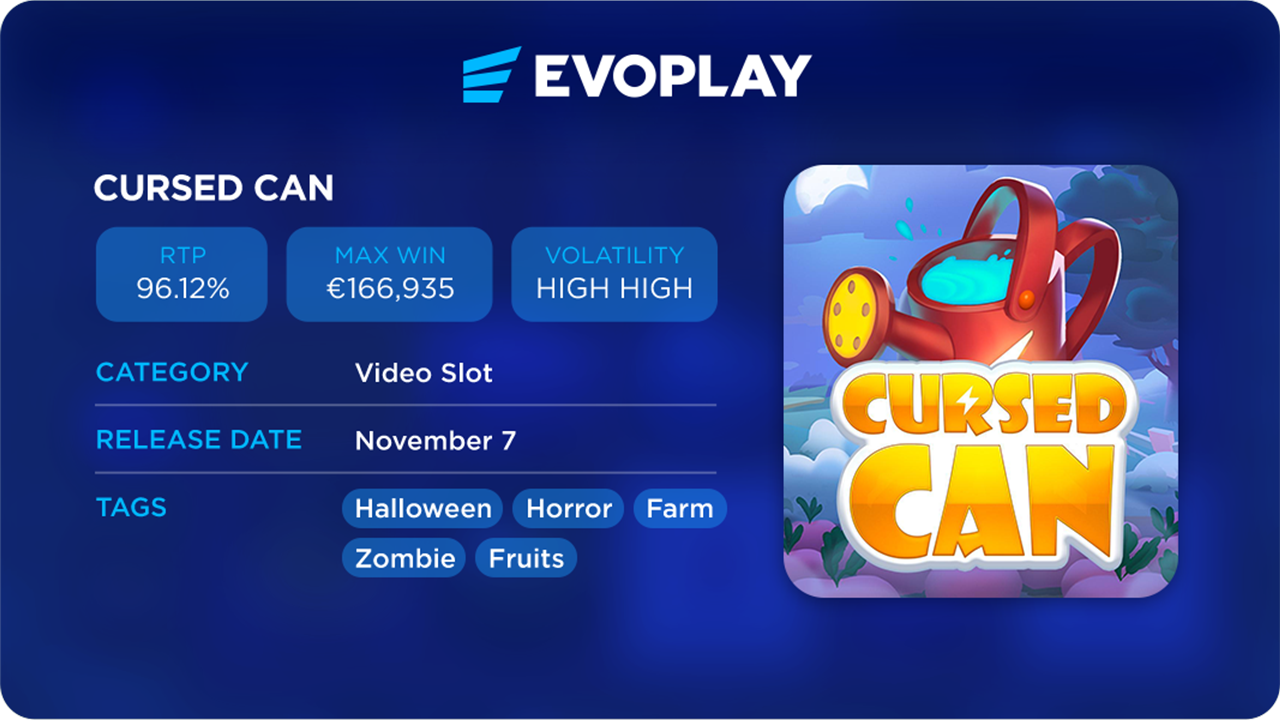 The world of Cursed Can is the kind of spooky farm you won't find anywhere else. It's a hilarious and slightly creepy place where veggies get up to some pretty mischievous business. But when the clock strikes midnight, that farm comes alive with wicked wonders you wouldn't believe!
The main thing here – is a cursed watering can that hands out Free Spins like candy and turns those veggies into wild, evil versions of themselves. The crazier they get, the fatter players' rewards!
The Cursed Can symbol unlocks 10 Free Spins when you hit three or more. These nifty Crop symbols transform into Wilds during Free Spins. Plus, a Random Event spices things up by highlighting reels with high-paying symbols.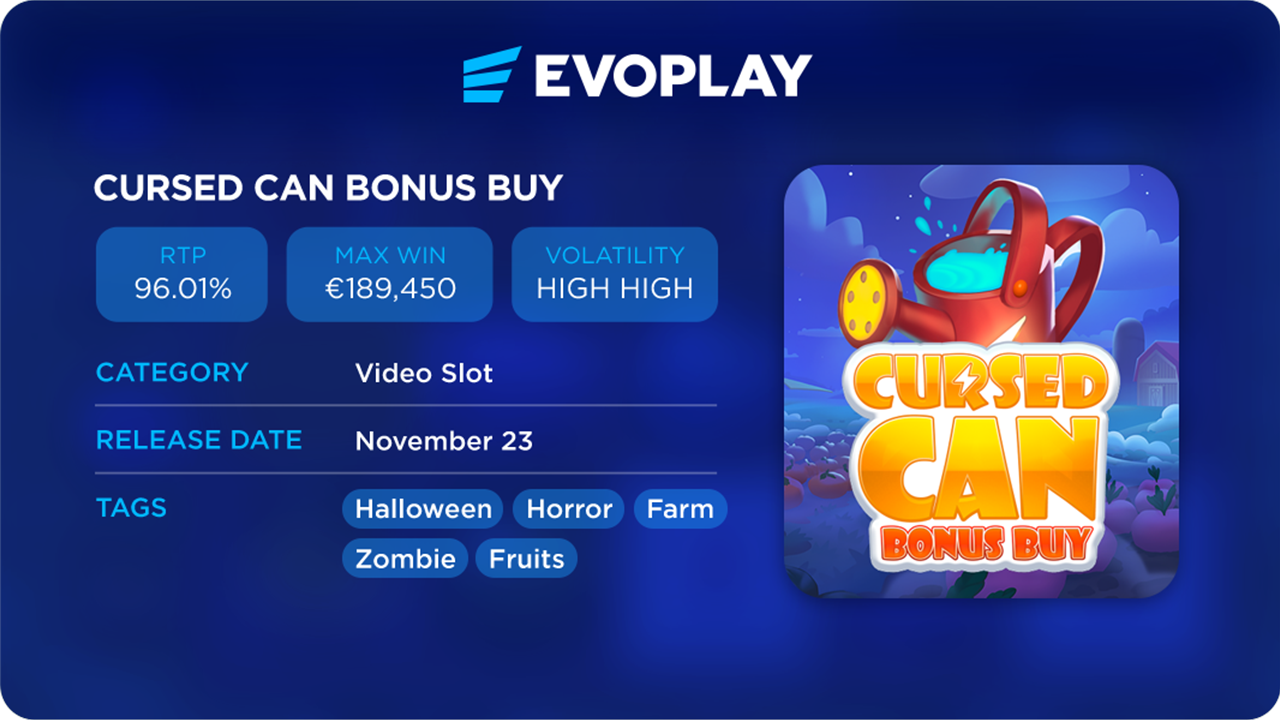 In the next chapter, named Cursed Can Bonus Buy, those evil spine-chilling veggies are making a wild comeback! Free Spins are up for grabs for the brave souls willing to take on this veggie rebellion. And for the impatient bunch, we've got the Bonus Buy feature, an express ticket to Free Spins.
Jhana of God: Scratch
Release Date: November 16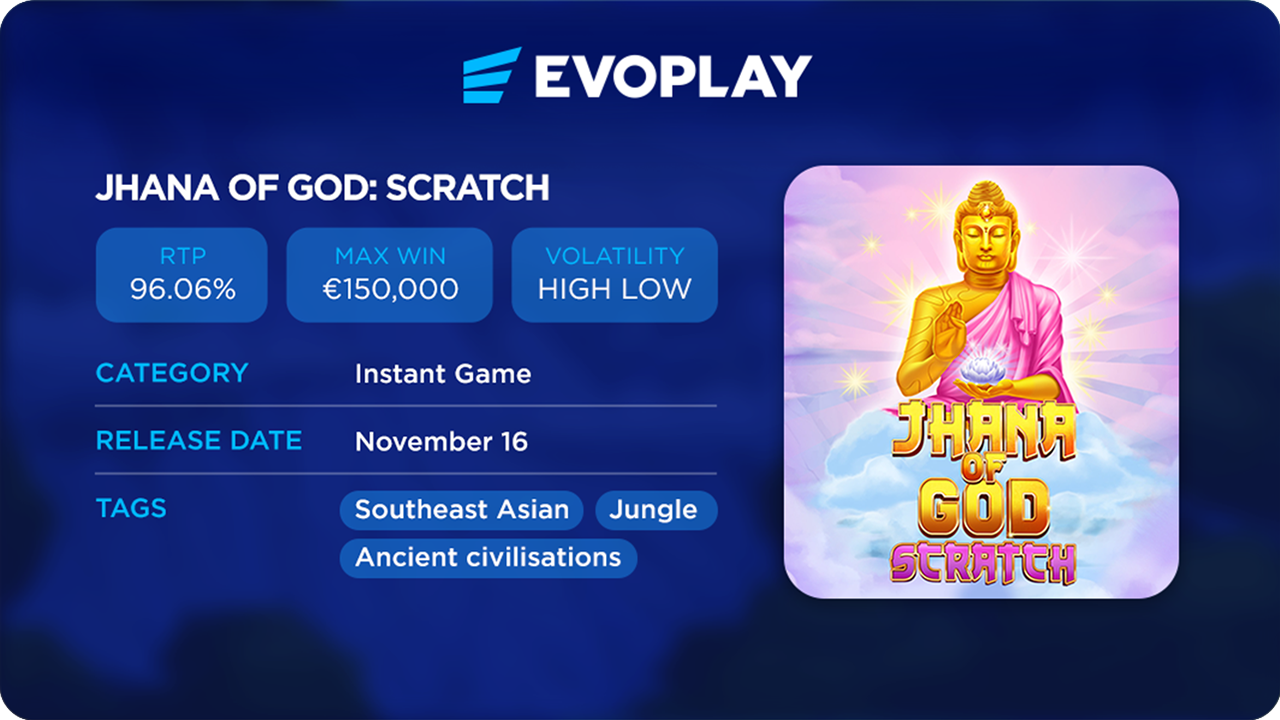 Instant scratch games hold a special place in the hearts of players because they offer immediate thrills and gratification. The anticipation of scratching away to reveal hidden prizes, paired with the simplicity and quick results, makes them a favourite among iGamers.
So we've created Jhana of God: Scratch – the next chapter in our awesome series. It's all about diving into the mystical Southeast Asian jungles where symbols get all wild and lucky, drawing their vibes from a secret rainforest river. 
You just need to match three or more of the same symbols, and boom, your winnings start to multiply. The cooler the symbol, the bigger the pay-off. And here's the kicker: snag four Spirit Animals, and you get another shot at winning as you keep on exploring the jungle.
Drop us a line at business@evoplay.games, and let's team up to see how our exciting new games can boost your casino!