blog
Bonus Buy: The Unsung Hero of the iGaming World
28 December 2022
Modern online casinos have Bonus Buy features that offer exciting rewards. These bonuses only activate after you land a predetermined number of special symbols—usually 3 Scatter symbols on the reels—or complete a seemingly impossible set of game requirements. In 2017, a new Bonus Buy method boosted online casino games. This new method lets players activate the Bonus Buy feature without waiting for the symbols to fall into place. Evoplay´s latest release is a commercial success and amazed the online casino industry with its success. 
What does this mean for players? 
The use of the Bonus Buy feature in itself wasn't such a huge change in itself, but this brought huge possibilities for players; players can enter the Free Spins game instantly by using the Feature Drop, which activates their bonus spins or rounds. This means that; 
Players save time and enter the real game immediately

Higher RTP In the Free Spins game, they find all the most precious prizes the game offers

Casinos benefit from players' amazing activity in the game that gives them the commercials stats they've never seen before!
Evoplay's Bonus Buy Games
To answer the "Where", our answer is: Right Here. 
Evoplay is all about producing data-driven, entertaining and innovative online casino slots. We constantly monitor world events and holidays, such as the FIFA World Cup or Halloween, and gather research regarding these occasions. We constantly keep in contact with our partners for whom they created surveys which concluded that players' most popular and loved game mechanic is Bonus Buy.
We constantly try to be in the know of the latest trends and produce the most anticipated games that rake in great results, and here they are alongside their features;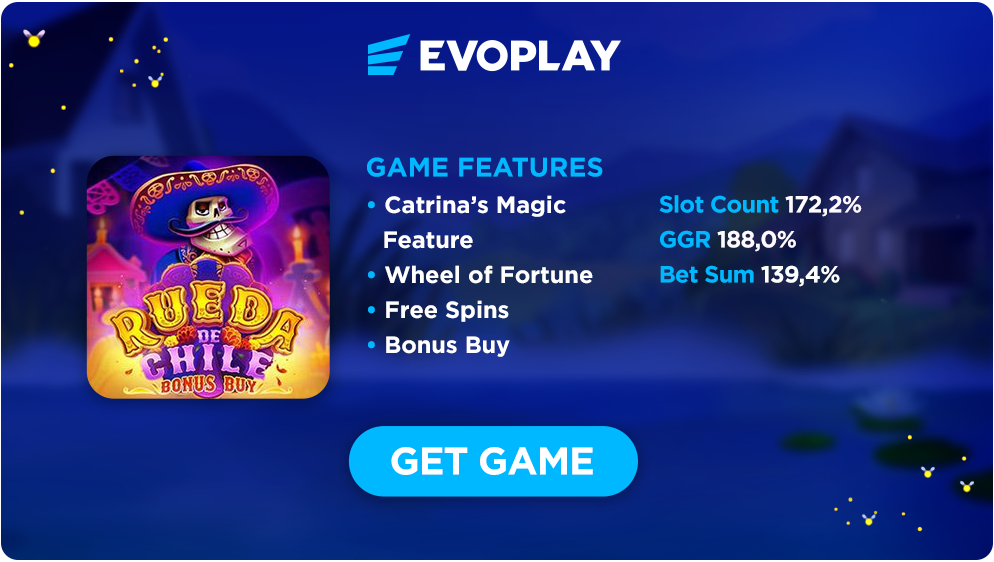 All of these games were created with current trends at the forefront. Each has exciting gamification features as well as the show-stopping Bonus Buy Feature. With more exciting Bonus Buy mechanic games to be released in 2023. So don't look any further! 
Contact Evoplay through email: business@evoplay.games, to incorporate these wildly popular titles. If you already have their games on your website, get in touch with them regarding implementing games with the Bonus Buy mechanic, as they will be more profitable. 
Surf the Bonus Buy wave with Evoplay!