blog
Top Spooky Slots and Instant Games for Halloween 2022
21 September 2022
Halloween is slowly creeping up, which means that all the witches, goblins and zombies are going to be in great demand this October; therefore, you need to 'trick-or-treat' your players to some spooktacular Halloween-themed slots.
Everyone loves Halloween and the ghouly holiday atmosphere that comes with it, which means that online casino players will be looking for some spooky spin slots that will make them grab the edge of their seats and fill their screens with iconic Halloween characters. 
Why You Need Halloween-themed Slots for Your Online Casino
Come October, people are starting to get into the spirit of the holiday and are automatically drawn to all things Halloween. So casino players will purposely be looking to spice things up by playing Halloween slots for online casinos, giving you a great window of opportunity to capitalise on this, if your casino doesn't offer them what they're looking for, then the players will look elsewhere. 
Another more technical reason is that Google's search results page will be filled with players searching for Halloween-themed slots, meaning that you can prioritise adding some slots to increase traffic to your website and, who knows, maybe even attract a non-casino-playing audience by advertising Halloween style banners and gaining new players.
Thirdly, this gives your online casino a great opportunity to create some fun and exciting tournaments, and people will be more inclined to participate all for the spirit of Halloween. Players can climb up the leader board to receive some tasty prizes. You can also provide promotions and bonuses such as free spins, which will be a great marketing move for your online casino. Here is one of the marketing banners we provide to attract more attention. Below is a promotional poster that we offer for special events and as marketing material.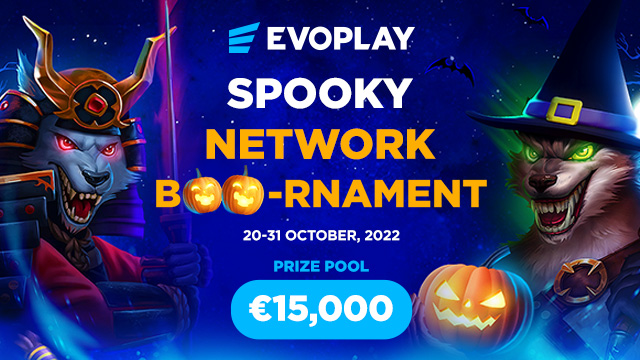 Lift Your Spirits With Evoplay's Halloween-themed Casino Slots
You see, at Evoplay, we have a deal with the International Ghouls and Goblins Association, and they constantly send us their scariest witches, skeletons and Grim Reapers, who act their hearts out in our instant slots, bringing you only the best Halloween experience on the market. Here are some of these games: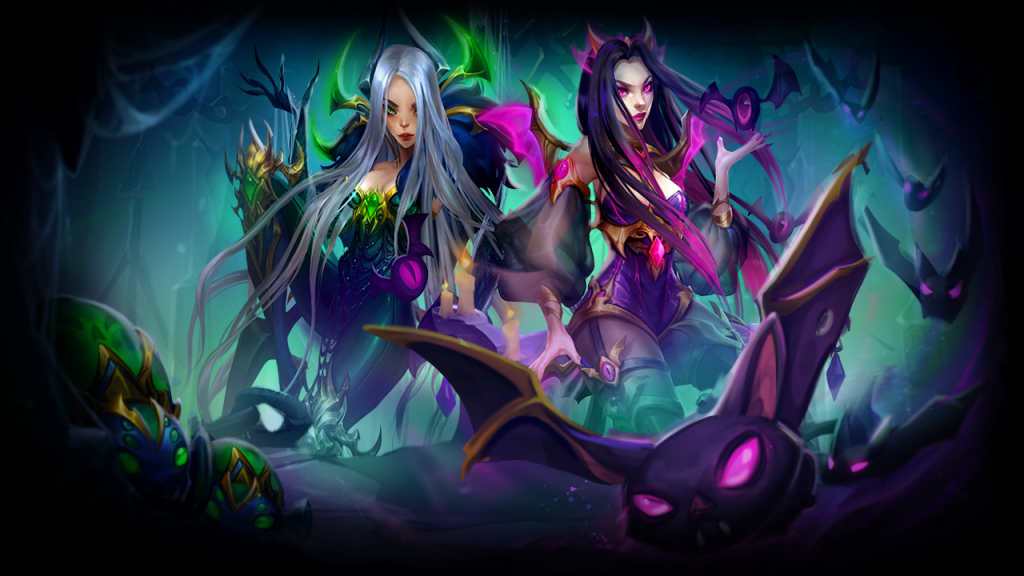 Our spookiest slot yet takes you into the darkest corners of the underworld where no light touches as the merciless struggle between the two rulers the night play out.
Max Win: €36,000
Game Features:
Night Wings:

A wild bat appears on the middle reel, occupying three symbols on the diagonal and each respin changes its position on the reels.

Wild Hunt:

The spider leaves cobwebs on the field, and all the bats that fall into them become Sticky until the end of the respins.
Queen of the Bats:

Bat symbols fly into a cave after each Free Spin. All bat symbols leave the cave for the last Free Spin. The cave can only hold 15 bats.
Queen of Spiders:

As the reels spin, one or two 2×2 spiders may descend on the field, or one 3×3 spider and take a random position on the reels.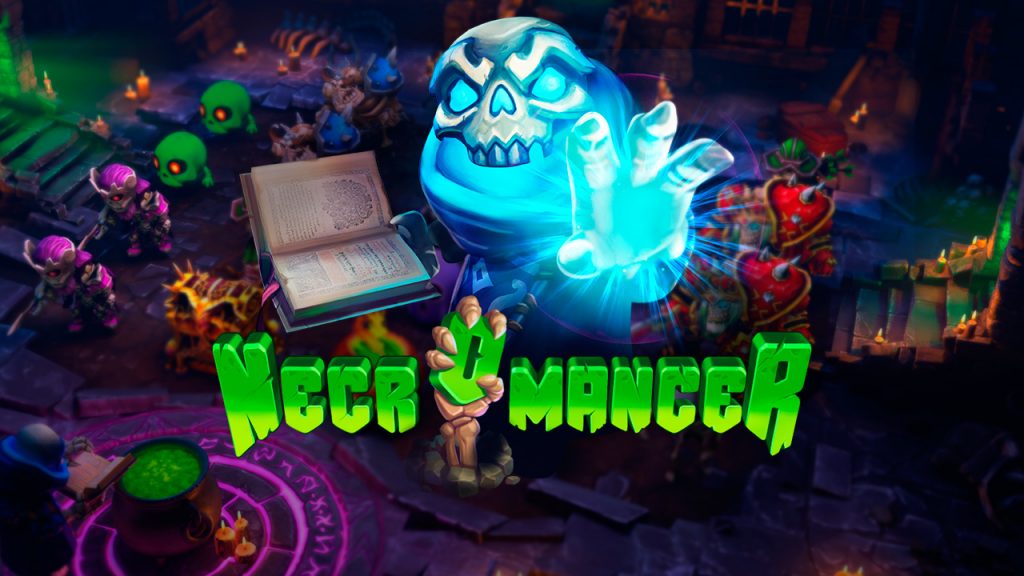 Necromancer slot that contains 5 reels with 4 symbols on each of them will not leave anyone indifferent due to the stunning graphics and three-dimensional world. 
Max Win: €44,850
Game Features:
Full 3D on Any Device:

Full HTML5 3D technology, allowing players experience total immersion in the 3D world. Possibility of moving the camera to change the view

Full VR:

Full VR on your smartphone in the browser without any additional downloads. A completely new level of 360-degree game experience.
Re-spins:

In the Main game, any winning combination activates one Respin. Necromancer sacrifices the winning symbol, and it appears in an increased quantity on the reels.
Free Spins:

During every Free Spin, the randomly selected symbol is sacrificed and appears in an increased quantity on the reels.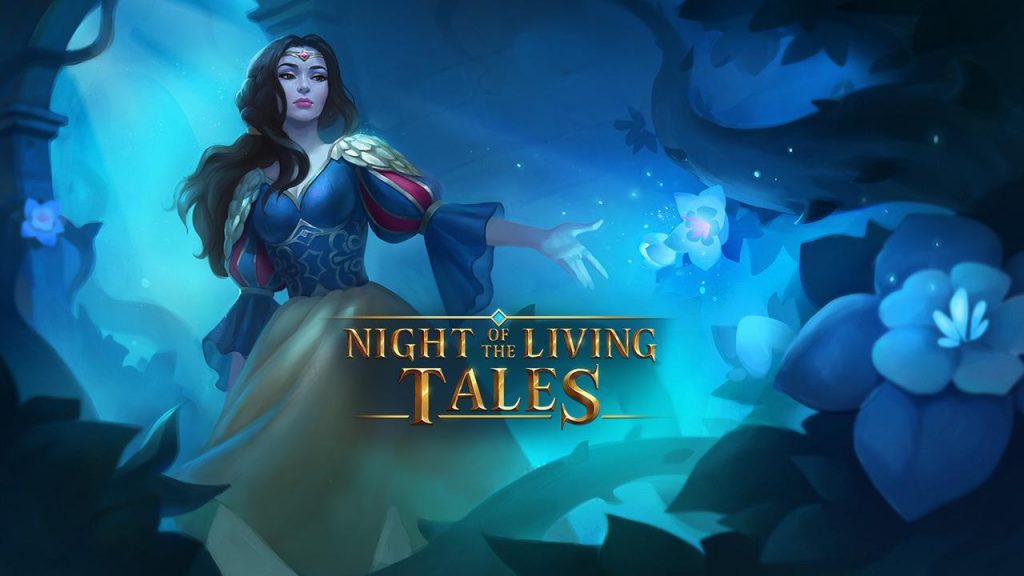 Night of the Living Tales is an enchanting adventure inspired by the classic German fable, featuring lavish visuals and a wonderfully immersive soundscape.
Max Win: €252,975
Game Features:
Snow White Blue Flowers:

5 spins with payout in a row animate the Snow White statue and trigger the 7 Light Free Spins.

Light Wild Symbol:

The Light Wild symbols appear during the Light Free Spins only on the 2nd and 4th reels. Each Light Wild symbol that appears on the reels gives 1 additional Free Spin.
The Witch Red Flowers:

7 spins without payout in a row animate the Witch statue and trigger the 5 Dark Free Spins.
Dark Wild Symbol:

During Dark Free Spins, each Dark Wild symbol becomes Sticky and boosts the win multiplier by x1. All winnings from Free Spins are increased by the accumulated multiplier.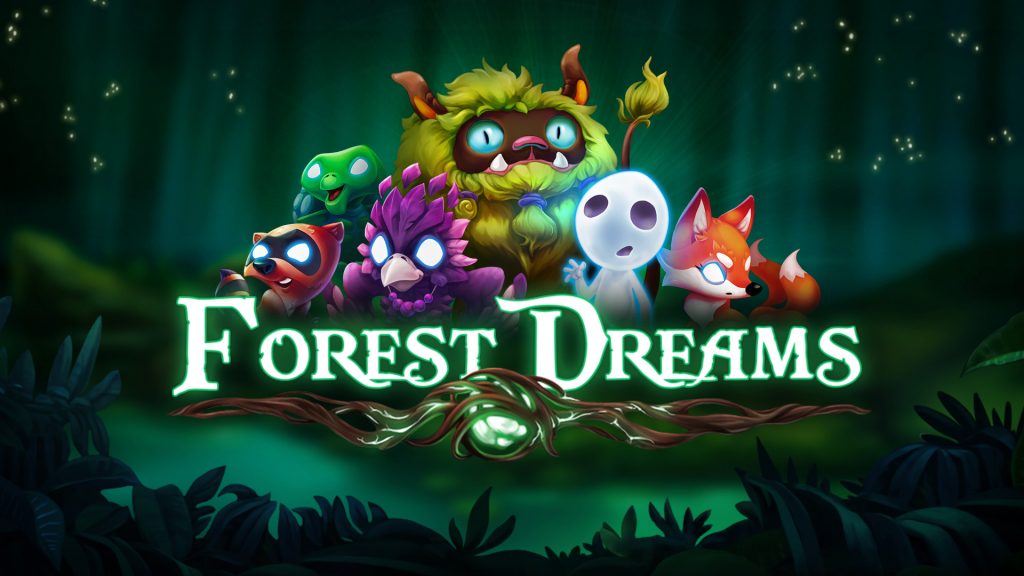 The night forest is a place where secrets are hidden around every corner. Inspired by the works of Hayao Miyazaki and time-honoured Japanese mythology, Evoplay Entertainment has created not just a slot, but an adventure into the deepest recesses of the night forest.
Max Win: €64,125
Game Features:
Night Re-spins:

Winning combinations trigger Respin and 5 yellow spheres. Wild symbols fly to positions marked by spheres and collect their energy to awaken the Forest Spirit.

Peekaboo:

If the Wild symbol is not part of a winning combination, it can be reserved. In a round or Respin without wins, the hidden Wild symbol returns.
Free Spins:

The energy of 4 or 5 yellow spheres collected during Respins awakens Spirit of the Forest, activating 8 or 12 Free Spins with Wild symbols with multipliers x2, x3 and x5.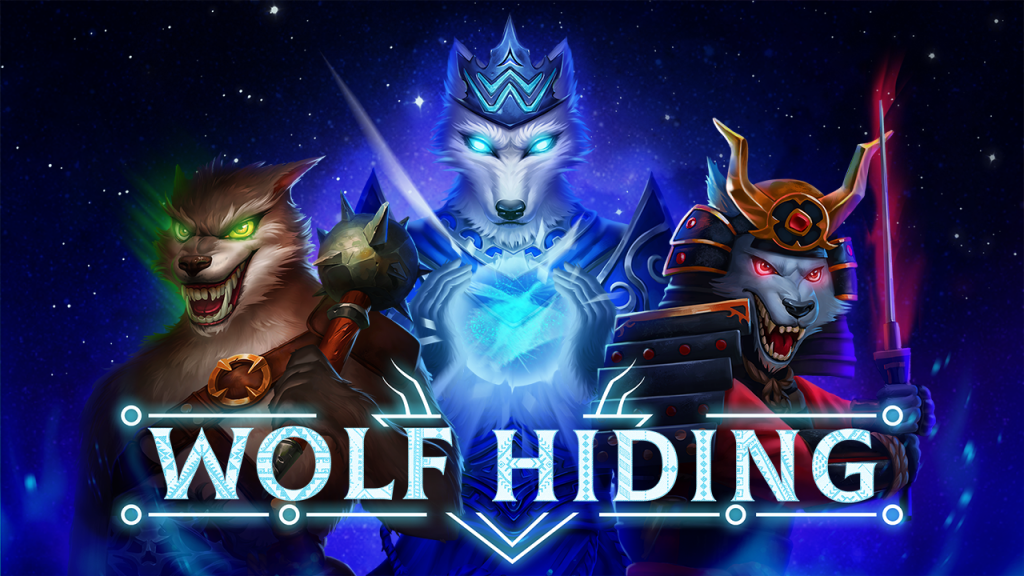 Do you hear the howls of a wolf? Wolf Hiding, our newest game, is creeping up on you somewhere in the dark forest, where the night-charmed animal hides its secrets.
Max Win: €900,000
Game Features:
Wild Symbols:

Wild symbols can appear on any reel. They substitute all symbols except Free Spins symbols.

Free Spins Game:

3 or more Free Spins symbols trigger the Free Spins game. Mystery symbols fill the 2nd and 4th reels. Free Spins wins are multiplied by x1. The multiplier increases each time the Hidden feature is triggered. Free Spins continue until no Mystery symbols remain.
Mystery Symbols:

Mystery symbols trigger the Hidden feature when they land in stacks of 4. Mystery symbols reveal regular, Wild, or Full Moon symbols when the Hidden Feature is triggered.
Full Moon Feature:

Full Moon feature is triggered when the Mystery symbol reveals Full Moon. Each Mystery symbol position will spin and land on Coins with a bet multiplier or Free Spins symbols once triggered. A Coins symbol has an x1 to 2500 bet multiplier.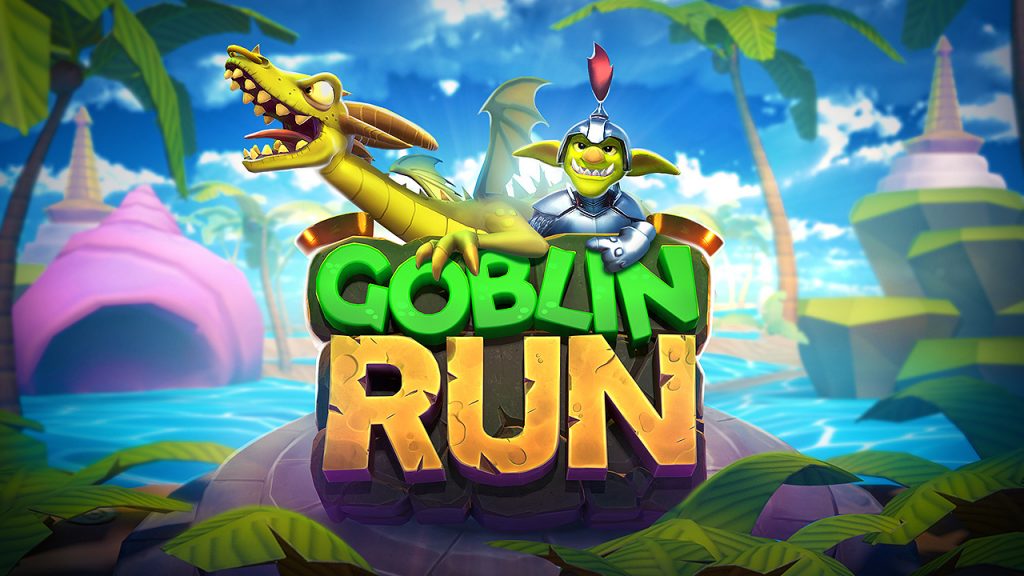 Welcome to the world of a third-person runner crash game – Goblin Run! A cute goblin, Gnos, wants to get his hands on the dragon's treasure, but it's not going to give it away without a fight. Whilst collecting coins, the goblin runs away, escaping the dungeon, with the rampant wyvern snapping at his heels.
Max Win: €750,000
Game Features:
Bets:

A player places a bet on how far the goblin can run or chooses the range of bets. What's more important is that you can have multiple wins in one round with a Side bets feature!

Unique Formula:

Our unique formula works for low-risk (early cash out) and high-risk players. It's x1000. The multiplier grows from 1 but can crash at 0
Skins Shop:

Customise your hero and choose your favourite in-game skin to play with by clicking the "Change skin" button. The in-game skin is just a visual, and it does not affect any gameplay features.
Leaderboard and Chat:

Compete with other players to score the best result and get listed among the top 100 players or even lead the leaderboard. Feel free to share your results or communicate with other players via the in-game chat.
Give Them Pumpkin to Talk About with Evoplay
With our wide selection of Halloween-themed games, players are certainly going to have a sea of slots to play this Halloween. But that's not all, our games have unique storylines that grab players' attention, alongside our top-notch game features that add that extra bit of spice to slot games.
When choosing to partner with us this Halloween, you can expect to receive a plethora of marketing materials such as banners and tournaments. And, of course, an unparalleled gaming experience that doesn't just satisfy players' basic casino needs but offers them a special type of entertainment. 
You can rely on us to provide the best Halloween slots for your online casino.