Company Updates
Evoplay in 2021: Evolution, Entertainment, Excellence
11 January 2022
With 2021 now behind us, it's time to summarise the milestones that made the year gone by such a special one for us. Let's wind back the clock and revisit the moments that will go down in Evoplay history.
Rebranding – same values at new heights
One of the most notable changes in 2021 was the birth of the 'new' Evoplay. The rebranding saw the company evolve and achieve its goals with fresh ideas. We changed our name, website, design, logo and introduced our mascot named Evo. A wise owl that took the company under his wing and led it to new and vibrant horizons. Framing the same values and commitment that allowed Evoplay to set a course for providing more benefits for partners and players.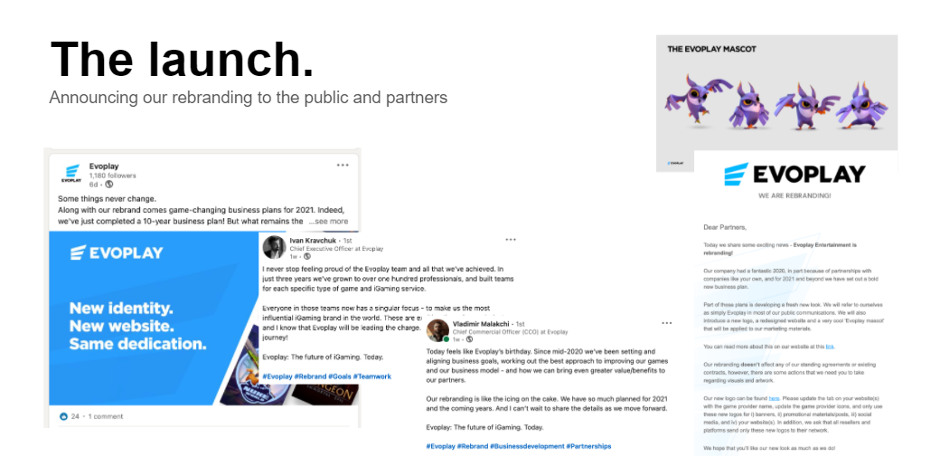 Flagship game to answer the iGaming industry call
Rebranding the company involved pivoting how we operate to focus on large-scale and revolutionary projects. The launch of the ambitious marketing campaign of Star Guardians created an unrivalled sense of excitement. Proving Evoplay is a groundbreaker in the iGaming market. The industry first third-person shooter with manual controls hit all attainable records, quickly becoming the company's flagship product, and one of the most discussed titles in the gambling industry.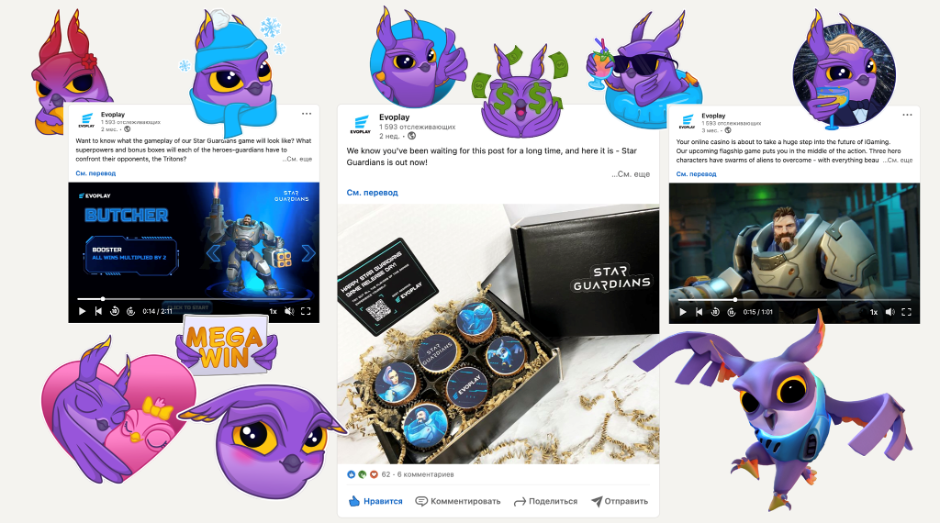 In 2021, Star Guardians had a player reach of over 100 million players, while Star Guardians social network videos reported 1 million views. 
The buzz around the game was not a surprise, as a well-known innovator Evoplay knows what is required to create a revolutionary product, one that has upended the understanding of a classic video slot. 
SBC Barcelona Summit became a milestone event for the company, as the Evoplay team introduced Star Guardians to the iGaming audience, as well as the game's merchandise. 
The core of any game is its players, this is why Evoplay organised a Star Guardians tournament. Which offered users an opportunity to compete for superb prizes, whilst enjoying the game in a demo mode. Almost 100,000 bravehearts took part in the competition, experiencing the excitement of a new gaming type.
2021 gave rise to 42 games
However, not only Star Guardians gained the spotlight, as this year, we have pleased partners and players with 42 new titles, based on various storylines and breathtaking mechanics.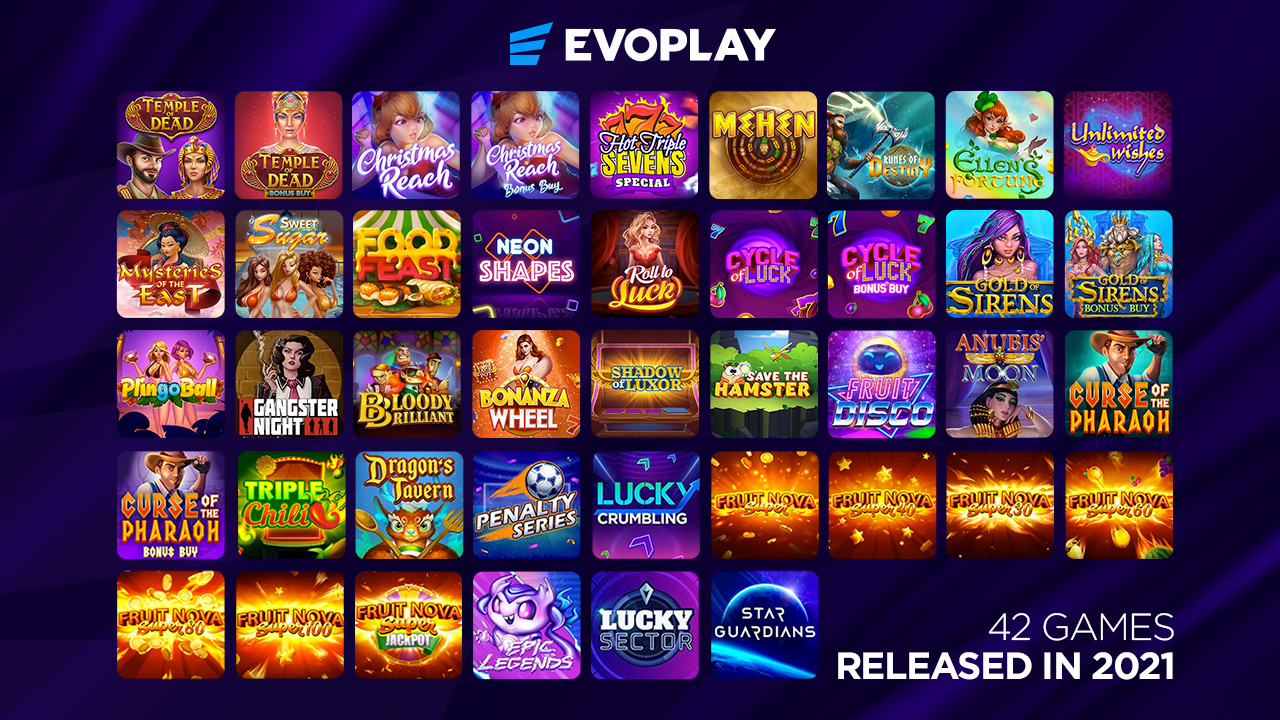 Global recognition 
We are proud to have won all the awards that the company has been honoured with. Fruitful work, commitment to achievements and impressive results, together with the creative minds of talented employees, were the foundations that allowed Evoplay to win the most prestigious awards in the iGaming industry, including: TOP 1 Dealmaker 2020 (IGB and eGaming Monitor charts) and Innovation in Marketing (CasinoBeats Game Developer Awards 2021). The company's products were also recognized, at the CasinoBeats Game Developer Awards 2021, Fruit Super Nova got a bronze win in the Game Retro Style category and Dungeon: Immortal Evil won silver in the Game Design/Art Direction category.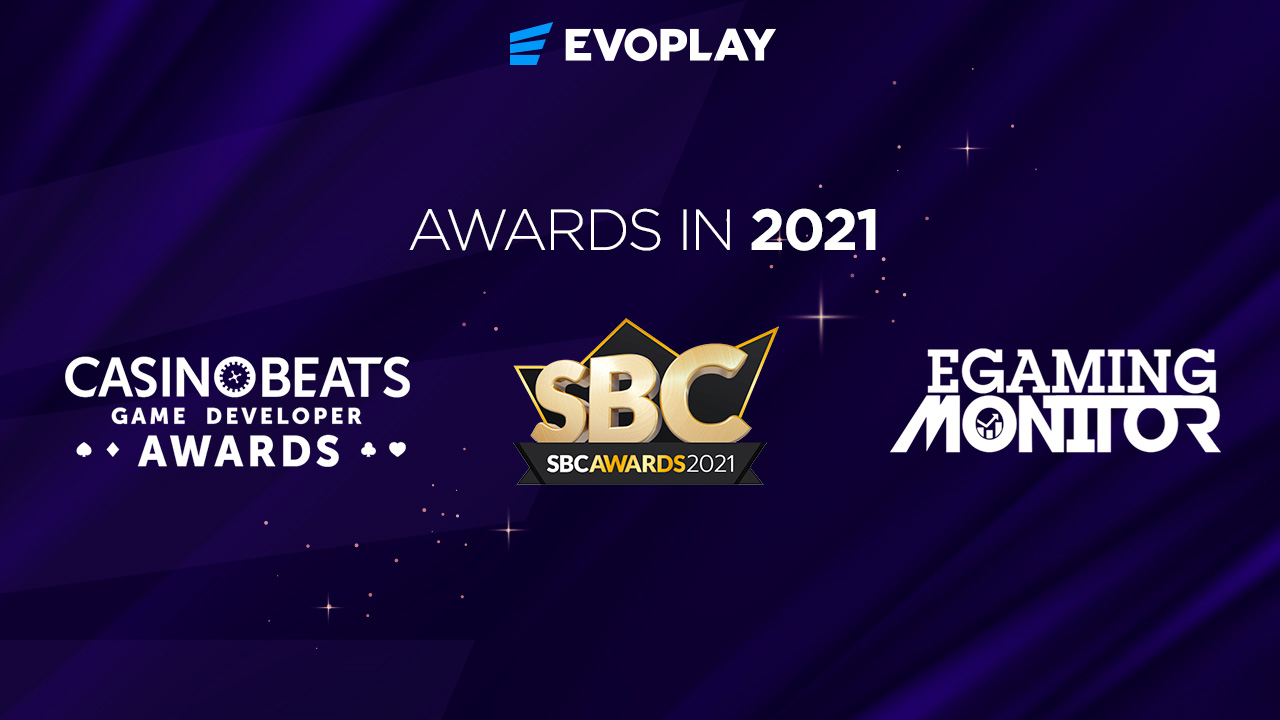 While, Ivan Kravchuk, Evoplay CEO, was awarded with Leader of the Year at SBC Awards 2021, proving that a strong leader, with the support of a like-minded team, can achieve great things.
Commenting on this year's achievements and the 2022 plans, Ivan says:
"2021 was a year of strong gains and a proof that nothing is impossible when a solid team stands behind a product. Evoplay's rebranding and grandiose launch of Star Guardians have demonstrated that the sky is the limit for our endeavours. 
We have extensive plans for 2022 as well and are set to break our own records. Evoplay will continue delivering top-class games to partners and players, surprise them with fresh ideas, and unique approaches to everything we do."
As 2022 kicks off, we look "Onwards and upwards!" Evoplay is set to make this year special – with more evolution, entertainment and excellence. A new year is a new book, let's write 365 pages of the story together!