blog
Game on! New and upcoming releases from Evoplay
4 May 2023
May is shaping up to be a big month for entertainment, with many highly anticipated releases from Evoplay set to hit iGamers' devices worldwide. From sports-themed titles with a competitive spirit to Vegas-inspired games, there is something for everyone. Whether you are a fan of action-packed instant games or classic slots with a fresh twist, you won't want to miss what's in store this May. 
In this article, we will take a closer look at some of the most anticipated releases coming up this month from Evoplay.
X-Demon
Release date: May 2
Players once again find themselves at the portal of evil forces, defending the world against infernal power. To protect humanity from the invasion of demons, they must make successful spins and eliminate these dangerous creatures.
Players' power is amplified by the game's unique features, such as the Wild Attack feature, which turns Demon symbols into Wild symbols and creates more winning combinations. In the Free Spins game, players can collect defeated monsters and earn points, which adds another gamification layer.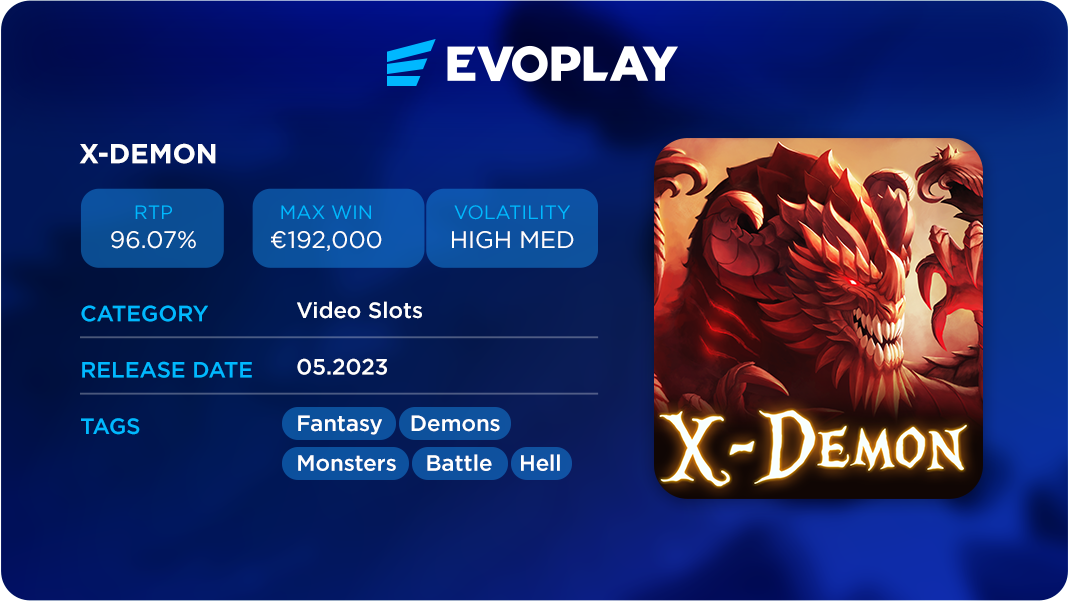 Long Ball
Release date: May 11
Following the mind-blowing success of our Penalty Shoot-out game, we're keeping the excitement alive with Long Ball, a thrilling story that takes place on the football pitch during an important match, determining the top-league team's fate.
Players take on the role of a striker, with all eyes on them as they make their decisive shot. The colourful and vibrant spectacle is filled with flags, chants, and the deafening roar of the crowd. Players showcase their best skills by kicking the ball, and the further it goes, the higher the multiplier. The top 100 list fuels the competitive spirit, and the in-game chat is available for sports enthusiasts to discuss the match.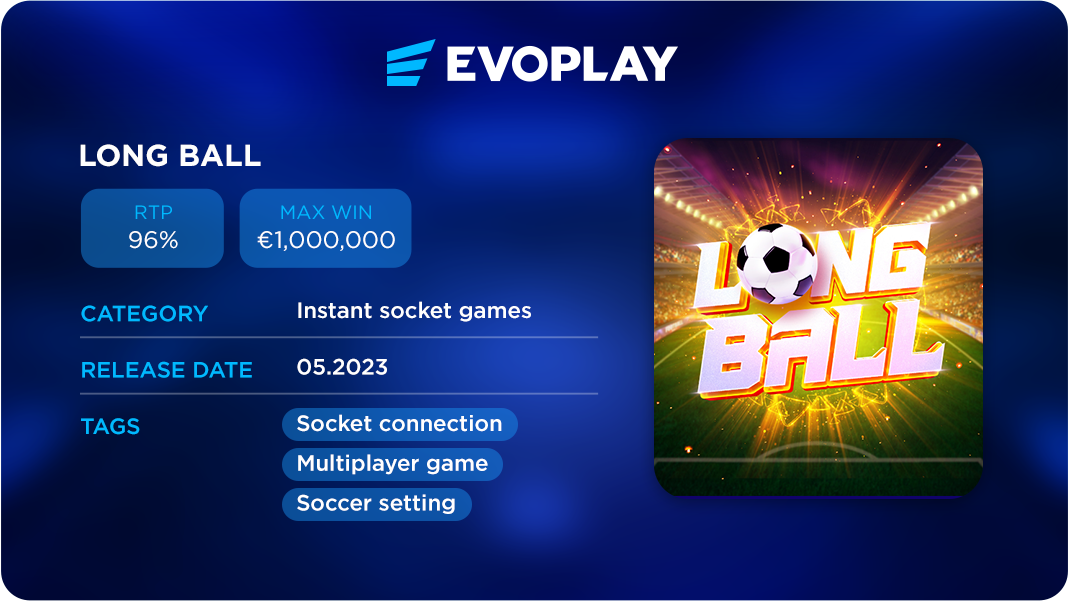 Unlimited Treasures Bonus Buy
Release date: May 16
Unlimited Treasures Bonus Buy is a sequel to the enthralling story of an authentic Arabic bazaar filled with eye-catching goods and unparalleled Eastern vibes.
This time, players have more opportunities to make this shopping experience a huge success by purchasing Free Spins, in addition to spices and sparkling items. By spinning the reels, players will try to acquire the best products in this bustling market, forming winning combinations and adding wins to their shopping basket. The Unlimited Treasures feature, which activates an extra reel on the right side, supercharges the gameplay with more anticipation and fun.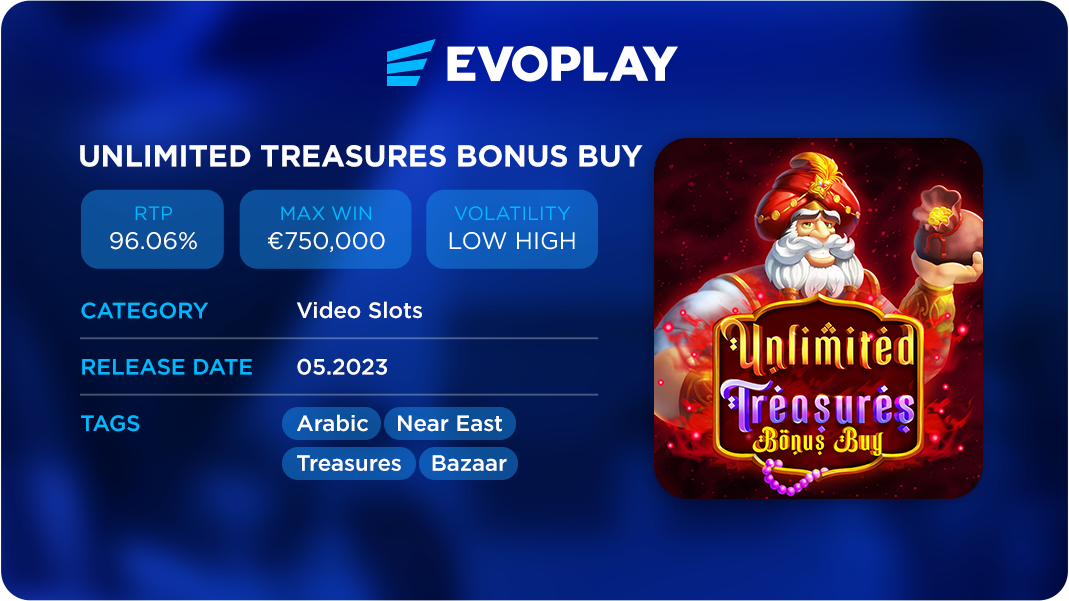 Neon Capital
Release date: May 25
The game takes players to the glitz and glamour of Las Vegas, where slots never sleep and wins keep climbing! The Vegas vibe, with its neon lights, energetic music, and exciting gameplay, comes with every spin of the reels. You will feel like you are right there on the casino floor, surrounded by the thrill of Sin City.
The Collector and High Voltage features add to the game's unique atmosphere of endless opportunities. The progress bar, which activates extra Free Spins and multipliers, ignites players' desire to explore the game and discover even more winning moments.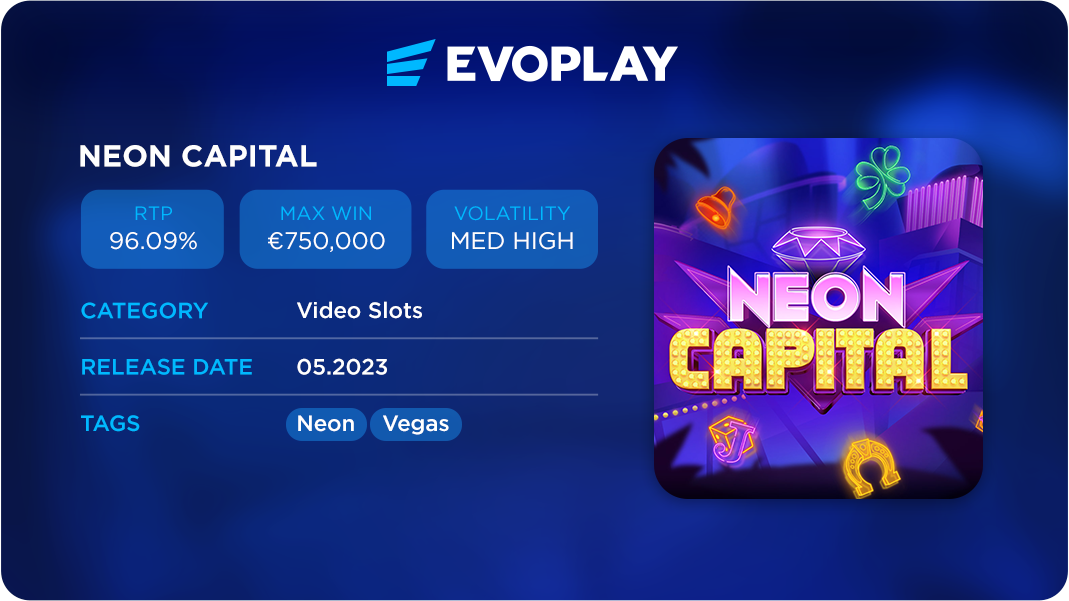 Soccer Solo Striker
Release date: May 30
Always in search of interesting plots for games, the Evoplay team has prepared something special this time. Are you ready for a game that combines strategy and sports? Prepare to experience the excitement of football like never before with our latest release – an instant minesweeper game featuring a football setting that will keep you on the edge of your seat. Get ready to uncover the surprises hidden within the field and lead your team to victory. Trust us, this game is truly special.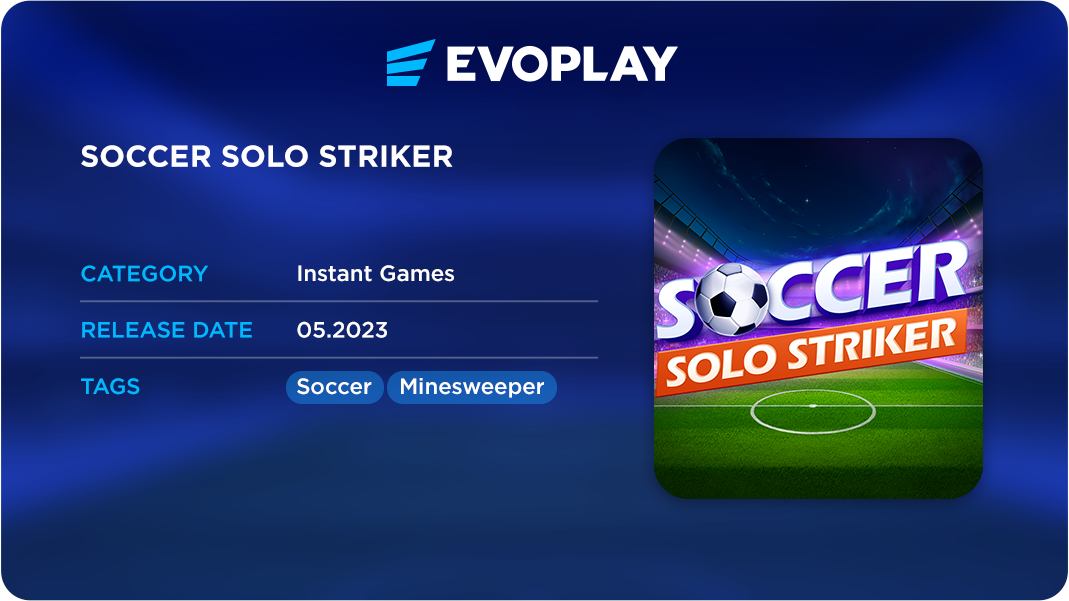 Looking to boost your Bet Sum and GGR? Look no further than our exciting game releases, making May a month blooming with success! With their captivating gameplay and immersive features, they are sure to be a hit with your players.
Drop us a line at business@evoplay.games or contact your Evoplay Key Account Manager directly to start reaping the rewards of this must-have addition to your gaming offering!