blog
Hold All the Cards with Evoplay's Table Games
28 April 2023
Evoplay's online table games proved to be a winning hand in our gaming portfolio. Offering players the excitement and adrenaline rush that comes with each hand or roulette spin, they immerse them in the unparalleled ambience of casino entertainment. Classic games wrapped up in fresh art and visual dressing allow players to step on a bustling casino floor from the comfort of their devices.
Sustained classic wrapped up in a modern style. Classy yet enthralling, in a new manner. Check out our online casino table games that have easily become bestsellers and topped the rankings! 
Meet Evoplay's royal flush
The selection of table games created by Evoplay encompasses the most popular poker and roulette variations, winning gamblers' attention worldwide. They have shown a mega-performance that is reflected in metrics growing.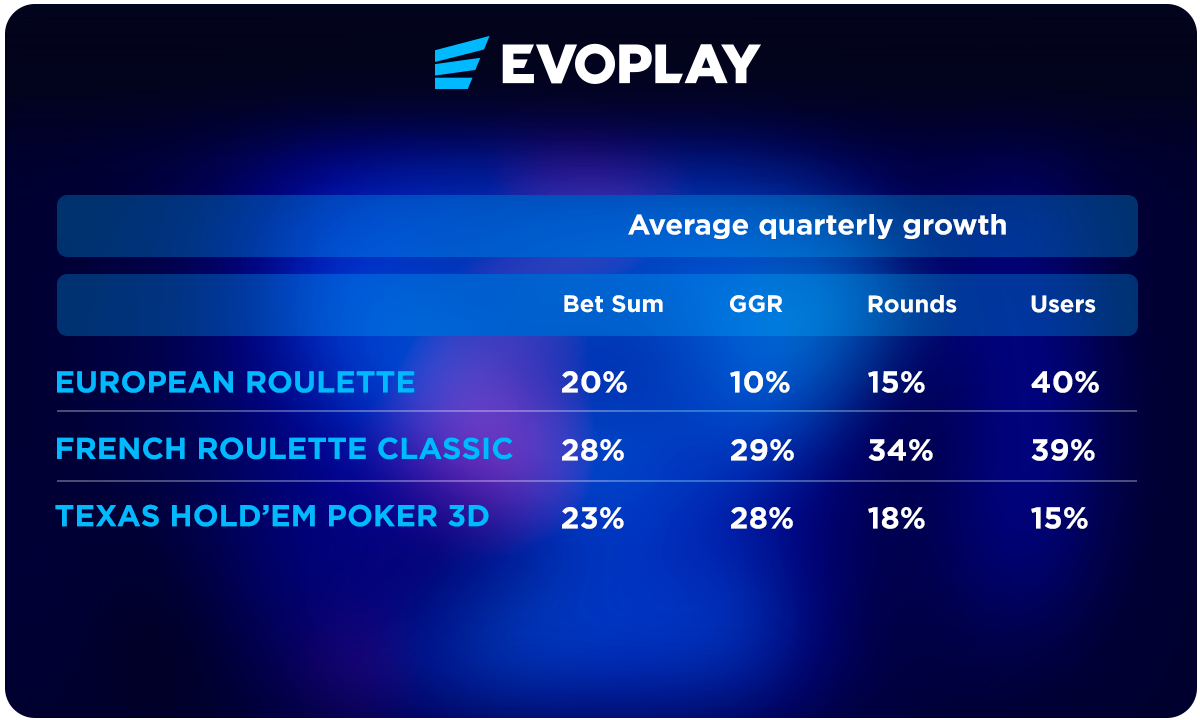 European Roulette
Hitting the list of Evoplay's top 5 performers on a constant basis, European Roulette captured players' attention with its seasoned style and real-life casino atmosphere. Even playing the European Roulette demo, iGamers get enveloped by the vibes of luxurious entertainment peculiar to Vegas nights.
The European Roulette wheel beckons players with its alluring green felt and polished wooden rim. The anticipation builds as they watch the ball spinning in the wheel. The tension rises as it slows down, and the ball bounces from one pocket to another. The anticipation reaches its peak as the ball finally settles into a numbered pocket.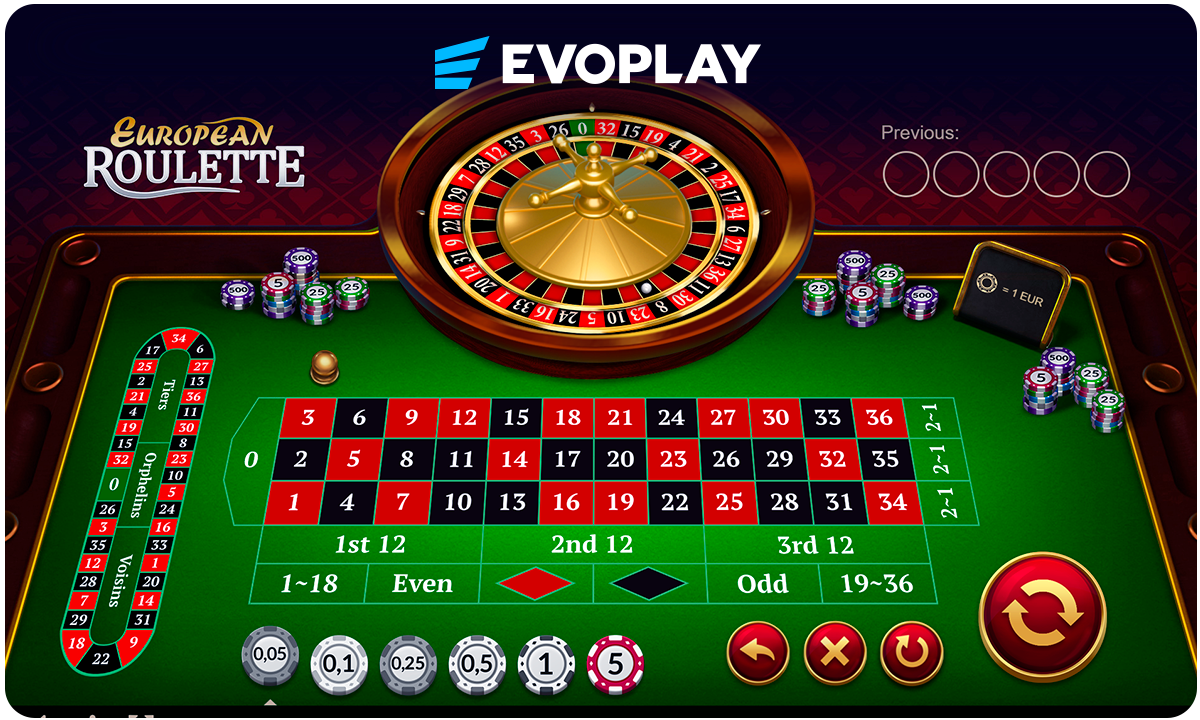 During the European Roulette demo play, gamblers can already enjoy an unmatched gaming experience it delivers. The title's 3D art creates a captivating environment where players find themselves at the roulette table, feeling the same as in a brick-and-mortar casino. The game conveys a maximum thrill and the feeling of presence via the three-dimensional appearance of the Evoplay roulette wheel and ball. 
Texas Hold'em Poker 3D
According to various estimates, there are over 100 million poker players worldwide, with the game's popularity continuing to grow. Players of all levels are drawn to the challenge and allure of poker: from a seasoned pro to a novice. 
Evoplay's Texas Hold'em Poker 3D is a melting pot of authentic poker vibes, the American West traditions and the era of cowboys and their joyous times in saloons with cards in their hands. 
With every card dealt, players experience a sense of special freedom and feel the spirit of Westerns. They step into the dusty saloon, where laughter flows and the chips are stacked high. With your trusty six-shooter by your side, you'll need all your wits and nerves of steel to outplay the rugged gunslingers at the table. Can you read their bluffs, call their blusters, and walk away with the pot of gold?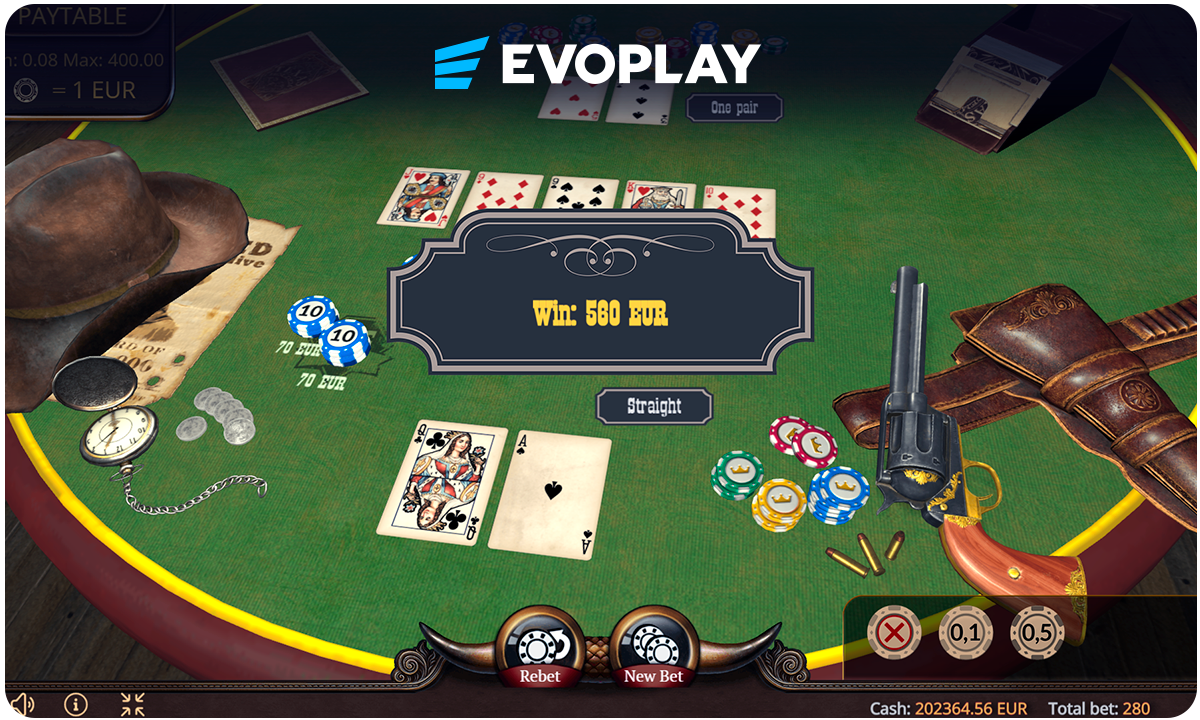 The camera changes its position, allowing players to watch it from a convenient angle, and it makes the gameplay even more realistic and engaging. They get greater freedom in their actions, which makes it possible to think over the strategy of the game!
It's time for a showdown: Texas Hold'em Poker 3D is on the list of 10 Evoplay titles that have gained the utmost popularity among players worldwide. It's no surprise as the game has all to become poker fans' go-to title – simple rules, classic combinations, and the Wild West setting.
French Roulette Classic
French Roulette Classic is one of those casino table games developed by Evoplay that enjoy special popularity among gamblers. Its colour palette and eye-pleasing design contribute to players' relaxation, with the roulette table being the epicentre of the virtual casino floor. Whether players choose a demo casino roulette or its full version, they appear in an exhilarating online space filled with the clinking of chips.
When the ball is set in motion, the air is thick with anticipation as players lean in, eyes glued to the spinning wheel, willing their bets to come out on top. Even while playing the roulette demo, gamblers feel this mesmerising magic of making a trial of their luck and selecting numbers that may become winning ones.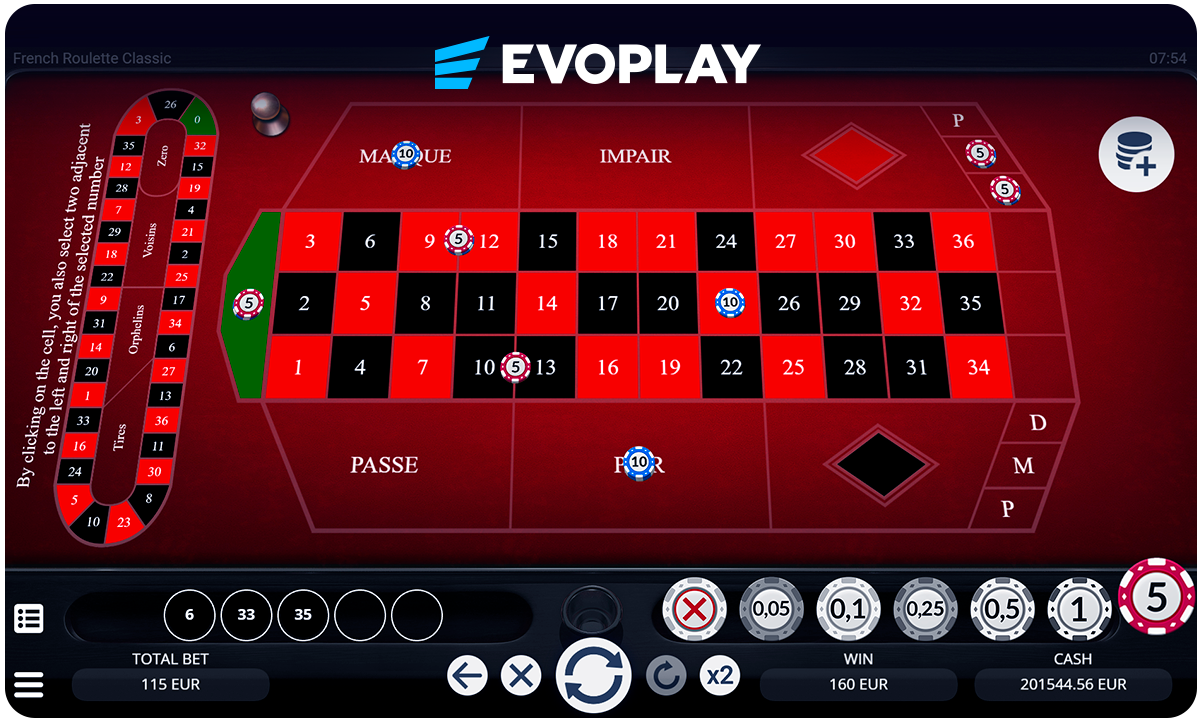 The rich set of bet combinations makes it a game of chance where the thrill of the unknown keeps players on their toes. The electrifying atmosphere of French Roulette Classic makes every spin holds the promise of exciting wins!
Wild cards in a winning hand of table games
Evoplay has always been at the forefront of innovation and unparalleled solutions never seen in the industry before. We are constantly scanning new themes and settings to meet the interest of a broader audience and cover more player types. Playing table games online, gamblers seek a unique experience, giving them fresh excitement and non-conventional entertainment. Here are the titles that double down on the unhackneyed entertainment component.
Andar Nights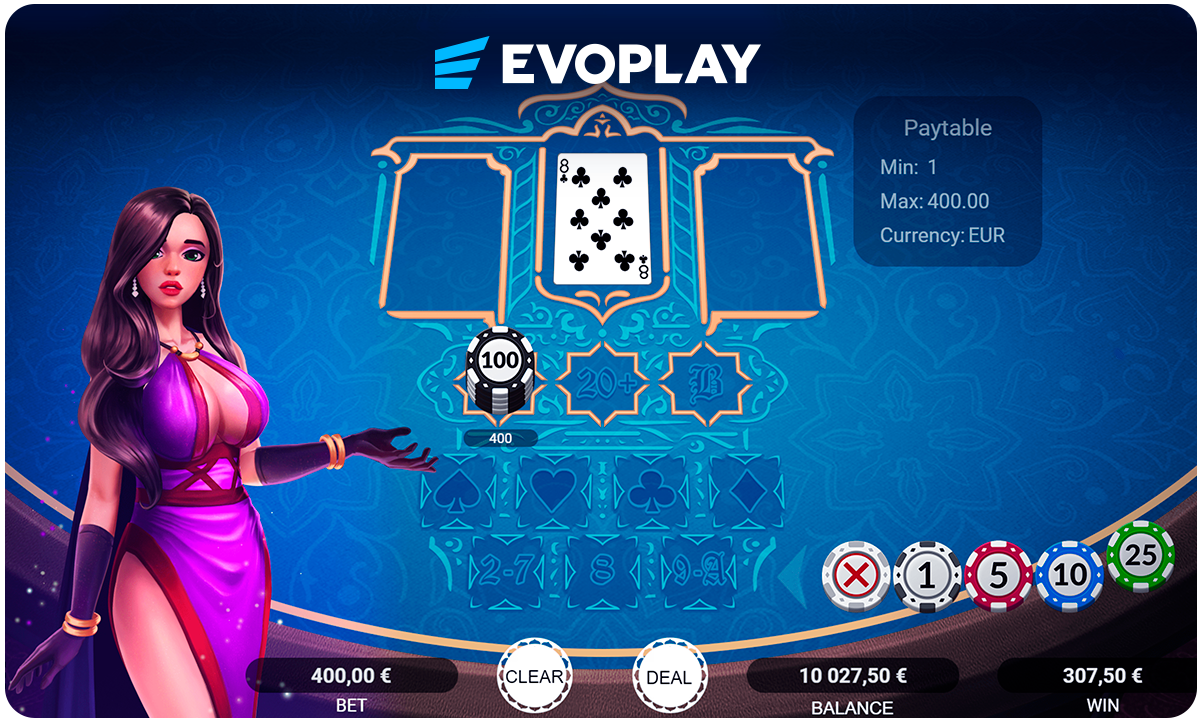 Inspired by Indian culture, we have created Andar Nights. It is based on Andar Bahar – a traditional Indian card game that has been beloved by the country's players for generations! Choosing between the Andar or Bahar side being lucky, players enjoy this fast-paced game that is filled with suspense. Simple rules and high-energy gameplay make it an ultimate choice for gamblers who are looking for an authentic taste of Indian gambling culture. Being offered two types of bets – basic and additional – players get x2 entertainment!
Teen Patti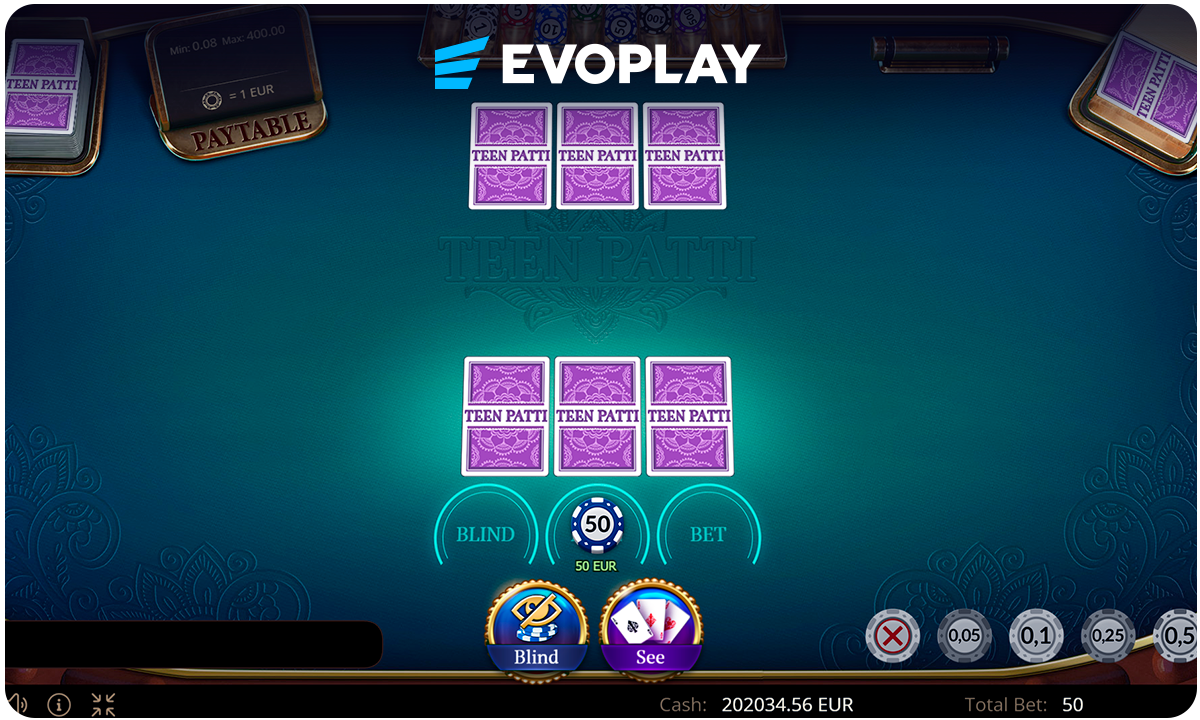 Referring to Indian gambling traditions, Evoplay has also created Teen Patti. It is an Indian card game where players need only three cards to make a hand. The title is a must-try for anyone who loves a good challenge and non-standard poker game, delivering an extra level of excitement.
Play your cards right
Within the iGaming market, online casino table games are expected to experience significant growth. The global revenue from online casino table games is projected to reach $9.17 billion by the end of 2023, representing a CAGR of 8.6%. Aces high! It's time to capitalise on the opportunities online table games bring to the iGaming industry. 
Whether gamblers play a roulette demo game or have a poker round, they look for an immersive experience conveyed via cutting-edge art and an engaging process of placing bets. Evoplay's table games are built on high-quality graphics and sound effects, creating a more realistic and enveloping gaming environment. 
Get dealt a good hand – check out our most revenue-generating casino table games and add them to your offer to have a perfect hand of iGaming products!