blog
Optimising player engagement: strategies for account managers
Player engagement is crucial for the financial health of the iGaming industry, as it drives casino revenue. In 2023, industry leaders are realigning their strategies to enhance player involvement and meet financial goals.
In this article, we will explore how personalisation, communication, and gamification can ensure the long-term success of casino-provider partnerships that keep players interested in iGaming products.
Personalisation
Analysis and Data-Driven Decision Making

Evoplay invests significant time in analytics, both internally and externally. Our analytics department has developed over 100 reports to analyse the outcomes of promotions, games, countries, regions, currencies, player activity, and various other metrics. Account managers can use the data to enhance the results. Our decision-making process is founded on empirical results and past experiences rather than relying on intuition.
Segmentation for Targeted Offers
In the iGaming sector, a one-size-fits-all approach doesn't work. Providers' account managers must customise their offers to match the unique attributes of each operator. This involves understanding the operator's nature, whether it's a crypto casino or a traditional iGaming platform, as well as the market it operates in and the corresponding regulations.
Additionally, it's crucial to identify the operator's target markets. Player preferences differ significantly across regions. For instance, if the operator targets Latin America, the offer should be tailored differently than if it's aimed at Europe. Managers need to create offers and select games that resonate with the operator's specific audience.
Segmentation is crucial, but provider managers can also foster creativity by collaborating closely with partners to create unique, brand-aligned offers that engage players uniquely. After understanding partner regulations, target markets, and player demographics, meaningful communication helps evaluate past promotions and select the most suitable games and mechanics. For instance, we may suggest adjusting parameters like minimum bets based on regional preferences. Our goal is to offer a customised, relevant solution.
At Evoplay, there are a variety of data-driven promotional tools and optimise strategies for maximum impact. Partners with segmented website sections can get tailored game suggestions for each category, ensuring strong performance.
Communication
Account managers must maintain consistent and timely dialogue with partners, providing them with real-time updates on new game releases and engagement activities. This empowers partners to effectively prepare and share these updates with their players.
As a game provider, Evoplay releases approximately four games per month. Our partners always have a roadmap to plan their internal and player communication. Every month, we share a list of our top-performing games from the previous month, granting partners access to the best options. Additionally, there is a calendar that outlines the release schedule for our games, allowing partners to plan, make informed decisions, and align their strategies with our offerings.
When it comes to our B2B partners, we conduct a quarterly satisfaction survey to gauge their contentment with our services. This ongoing feedback process is needed in our continuous improvement efforts, helping us identify areas where communication and services can be improved. 
It's important to stay attuned to our partners' needs. If a partner has an urgent issue or specific need, our account managers are responsive and committed to finding solutions. This dedication to adapting and optimising internal processes is a testament to their commitment to partner success.
This upcoming feature will grant partners direct access to vital information, streamlining data exchange and updates. When combined with our 24/7 support and dedicated managers, partners receive prompt assistance and easy access to information. Managers should always be trying to make services more convenient and better for partners so that the customer journey is as simple and convenient as possible.
Promo tools and gamification
At Evoplay, we always research and improve our tools to meet market and industry standards, staying up-to-date with the latest innovations.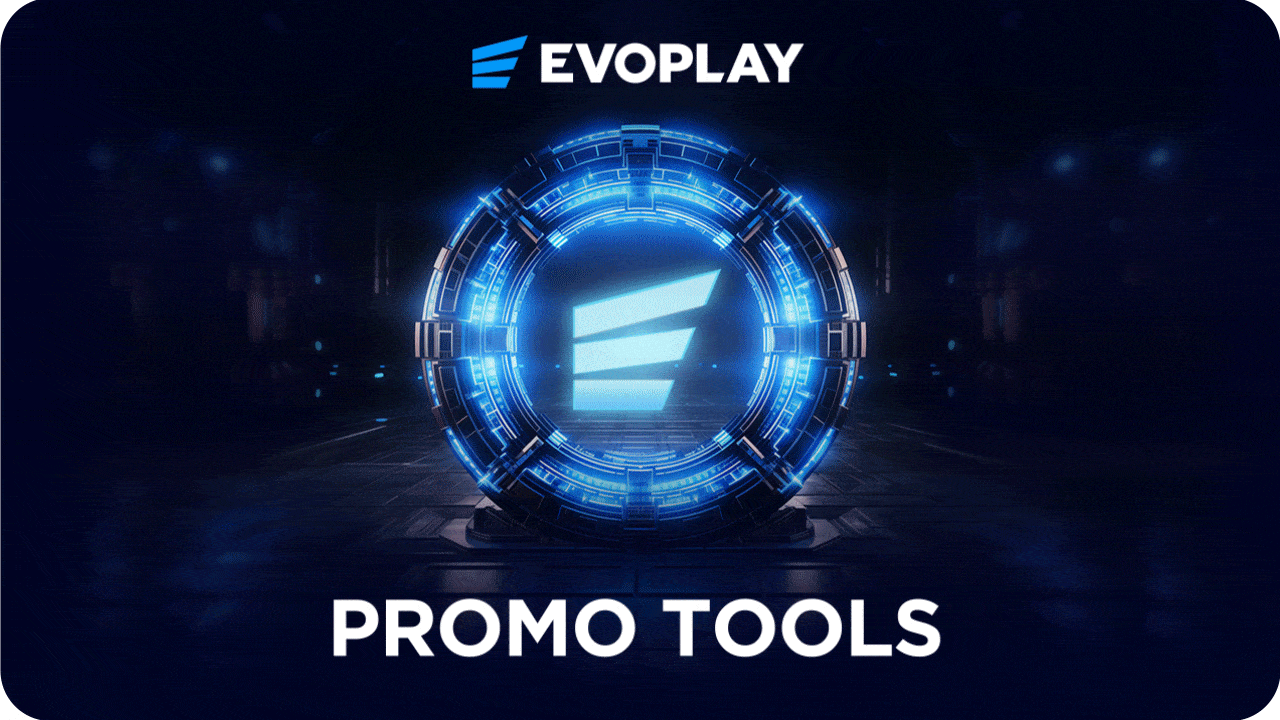 Tournaments are a tried-and-true method to boost player engagement. Providers can strategise to offer both network-wide and local tournaments, depending on the partner's audience and goals.
Network Tournaments: These are expansive, spanning multiple partner casinos. They can create a sense of camaraderie among players and build excitement on a grand scale. We can take part in the tournament development process with the marketing team – and take into account the needs of partners and the experience of holding previous tournaments, sharing insights and best cases.
Here is the average indicator of one of the previous tournaments:
Bet Sum has surged by an impressive

183%

, showing that players are eagerly participating.

The retention rate has soared by

63%

, indicating that players are not only joining but sticking around.

The number of spins has seen a substantial increase of

139%

, reflecting heightened engagement.

The User Count has also experienced substantial growth, with an impressive rise of

116%

.
It can depend on many factors. However, the experience of holding online tournaments for 2 years shows that this is an effective tool.
Local Tournaments: For partners with a more specific player base, localised tournaments are a great option. These tournaments can cater to a particular audience, allowing for tailored betting requirements and rewards. They create a sense of community among players who share the same geographical or cultural background.

One of the ways to keep the gaming experience exciting is through Random Prize Drops. This tool is about adding a touch of surprise to the casino's games and keeping players engaged.
How It Works: Random Prize Drops are randomly distributed cash prizes that players can get while playing Evoplay's games. These drops can happen at any time, creating an element of anticipation and excitement. It's like receiving an unexpected gift during your gaming session.
Research proves a 30% increase in player engagement and a 25% jump in player retention, thanks to the element of surprise. It's a win-win situation, fostering player loyalty and creating a more enjoyable gaming environment while increasing casino revenue.
Quests enhance player retention significantly. They are not only entertaining but also encourage longer gaming sessions. For instance, Evoplay Quests offer additional tasks with in-game rewards.
Players are drawn to quests because they provide fulfilment and engagement. Completing missions and earning rewards heightens the sense of achievement, increasing player retention. Quests tap into the human desire for accomplishment, fostering loyalty and emotional connections with the gaming platform. Account managers can customise quests to align with the operator's brand and player preferences.
For partners looking to create a unique and memorable gaming experience, branded games are an excellent option. Account managers can collaborate with their partners to design custom games that reflect the operator's brand, style, and vision.
For example, The Greatest Catch Bonus Buy, branded for our partners, quickly gained attention in Europe, boosting key metrics. The custom-branded game outperformed the original, showing significant growth in GGR, Bet Sum, Round Count, and User Count. Similarly, Penalty Shoot-out, with special editions, saw a remarkable 120-160% increase in Bet Sum and GGR compared to the original game, illustrating the impact of personalisation and branding for both player engagement and business success.
To wrap all up
The future of iGaming is all about keeping players engaged. Chat it up with your partners, roll with the changes, and don't be afraid to stir up some new ideas. Listen to what partners are saying, and create open lines of communication that build trust. And always remember, it's not just about business – it's an opportunity to connect, learn, and grow together.