blog
Game Promotional Methods to Boost Business Metrics. Part 1
24 March 2023
A game is a tool used by casino operators to generate revenue. It is a building block upon which they will construct an entertainment platform – a casino website. 
However, after being introduced to the market, every casino product needs promotion; otherwise, it risks remaining invisible to players and thus not profitable. 
A game's performance can be estimated based on several KPIs:
gross gaming revenue (GGR);

net gaming revenue (NGR);

conversion rate;

bounce rate;

the lifetime value of players (LTV);

the average revenue per user; 

cost per acquisition (CPA);

etc.
Operators can apply a powerful toolkit to boost a gaming title's metrics and turn players' attention to it for increasing casino revenue.
Game promotional offers every casino should use
Being a part of the entertainment sector, the iGaming vertical has enormous potential to promote its products, making this process enthralling, full of fun, and profitable for players. Check out the most efficient methods for introducing an iGaming title, making it a top pick for players.
Quests
Quests have always been one of the most powerful gamification tools, appealing to almost every type of player: killers, achievers, socialisers, and explorers. Every player finds their own engagement factor in online game quests, and participating titles will never be overlooked.
At Evoplay, we developed an ultimate QuestEvo tool, allowing players to embark on exciting adventures and complete quests with rewards to earn prizes. It is a perfect marketing method aimed at increasing customer acquisition, retention, and loyalty. Our quest tool is an excellent addition to any casino's game offerings, as players will be able to explore new worlds and in a variety of quest-based games.
Game-based motivation increases user engagement by 48%. We have created a tool that enhances the iGaming experience, by instilling aspiration and satisfaction in players through the achievement of predetermined goals. Players can navigate the competitive gaming world using only 3 buttons on the main Evo widget. By clicking the widget, a player will be transferred to the main screen, where they will see a list of available quests for the day. They can easily obtain the list of the Evoplay quest games as well as the rules for successful completion.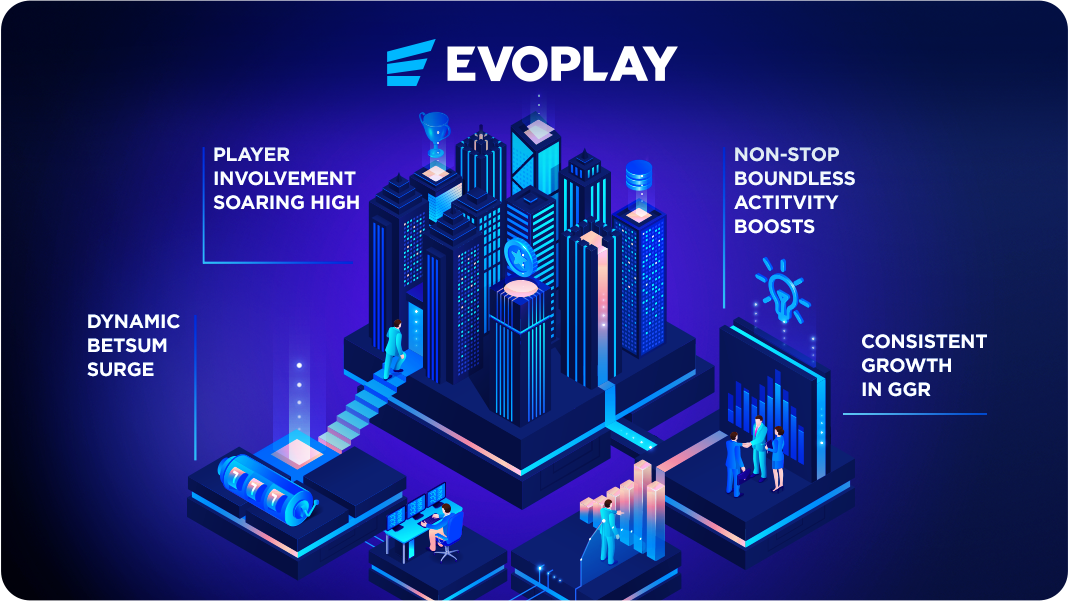 Currently, we have 5 types of interactive game quests based on: 
turnover (Bet Sum);

amount of wins;

amount of spins (with the bet amount and without it);

accumulated win sum;

the Free Spins game.
QuestEvo tool – is an all-inclusive solution that doesn't require any special technical configuration or additional materials from the casino side. It's now ready for implementation and use!
Want a quest tool as a fun and engaging way to keep players coming back? Contact us for quests and discover how you can capitalise on them to the fullest!
Tournaments
Casino players enjoy tournaments for a variety of reasons. First and foremost, tournaments offer a chance to compete against other players to potentially win a significant prize. The competitive aspect of tournaments adds an extra layer of excitement and challenge players to rise to the top of the rankings. By promoting tournaments, casinos can significantly boost their key metrics and engage more players to compete for a prize pool.
Evoplay's Tournaments tool is developed in such a way that participants experience maximum excitement while earning points, which they can later redeem for a share of a whopping prize fund. Casinos increase their engagement and retention rates through two types of this activity: local tournaments and network game tournaments, while also experiencing a spike in GGR, Bet Sum, etc. To offer players a great deal of choice, we include both slots and instant games in tournaments, with separate competitions for each.
To make our online game tournaments even more efficient for our partners, we provide them with all of the necessary support and materials:
Promotional banners on the homepage and casino lobby of participating casinos.

Landing pages for

Evoplay game tournaments

.

Prime positioning of game/games included in the promotion section.

Promo banners placement.

SMS, email newsletters, push and in-box notifications.

Social media activity for

casino game tournament promotion

.
Given all the groundwork and support we provide for this type of activity, our partners see impressive game tournament results, including increased brand exposure.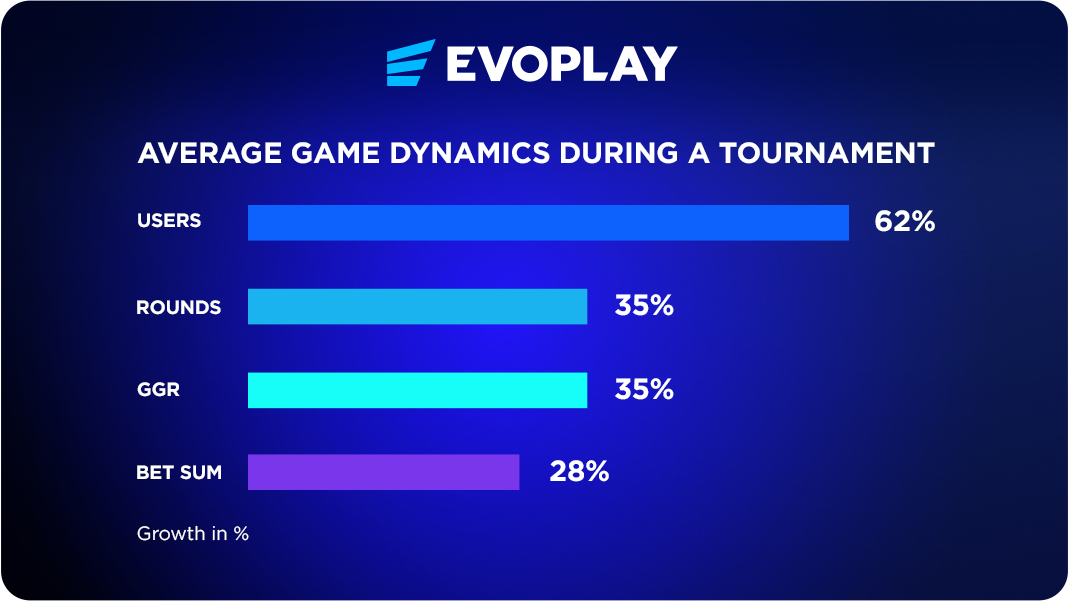 Jackpots
Jackpot casino games have proven to be a real top pick among players making them super excited to win big in one fell swoop. It makes them feel more invested in the process of gaming, which in turn heightens the excitement and positive anticipation they feel during gameplay. 
Casinos benefit from big win jackpots in their key performance indicators when they use such titles. The enticing nature of game jackpot prizes increases player interest and engagement. According to recent data, almost 70% of players increase their daily bets while taking part in jackpot campaigns. Consequently, it has a positive impact on Bet Count growth (up to 50% of an average Bet Sum in online game jackpots). In addition, 47.5% of players prefer to play only jackpot games.
Player favourite jackpots available within the casino offer are a surefire way to supercharge player loyalty and attract new players. Moreover, Evoplay jackpot games are a ready-made advertising tool for a casino. Nothing is more inspiring for players than seeing a screenshot of big wins, testimonials, and other proofs of scooping up a large profit.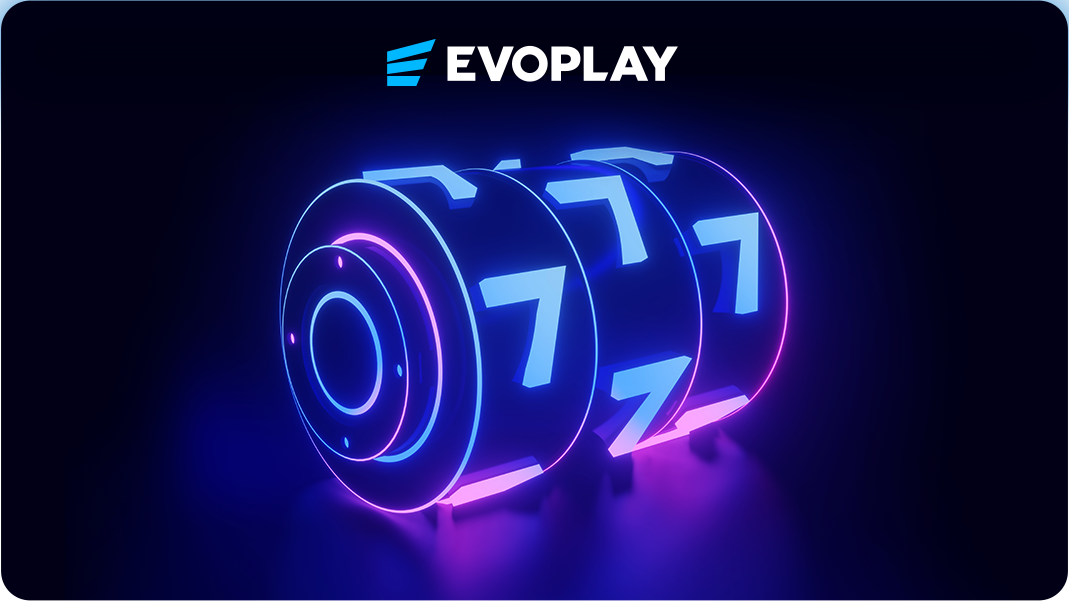 The popularity of jackpots proves that there is a high demand for their variety in different formats. Both fixed and progressive jackpots can give a commercial boost to a casino. In light of this, we have created the Evoplay Jackpot Widget – a casino interface component that displays the jackpot amount in real-time. A casino can set the jackpot amount update and select one of 3 jackpot design skins, or request its own unique design.
Bonus Buy feature
Bonus Buy games proved to be a huge hit with online casino players. Our research shows that Bonus Buy is a game performance booster, which is why we are constantly upgrading our already-released games with the feature. 
Being the most efficient among special game features, Bonus Buy provides players with numerous benefits and online casinos – with added value. iGamers play Bonus Buy games because they have higher chances of winning, RTP and access to Free Spins or a bonus round available anytime. It results in more satisfied customers and increased loyalty to the casino. 
The Evoplay Bonus Buy games demonstrate a striking result – a significant surge in almost all metrics. Look no further than our selection of Bonus Buy-based titles for constant increase in Average Bet, Rounds and GGR!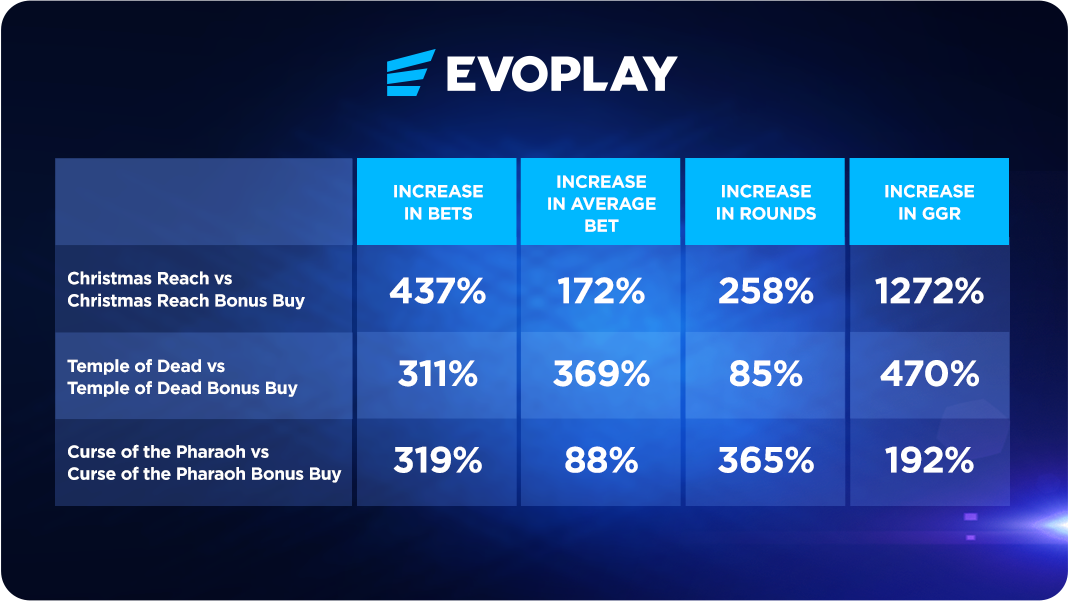 Branded games 
Unique game branding is an opportunity to show your brand exclusiveness to the audience. By adapting an existing game to reflect the casino's aesthetic and promote brand recognition, a casino can tap into a new level of marketing previously only available to strong market performers. 
Evoplay branded games are an efficient way to accentuate your casino brand and stand out from the crowd. With the online casino competition growing by the day, such content is a non-traditional approach to positioning and presenting your iGaming platform. Branded online games profile a casino as one that differentiates and invests heavily in reaching a broader audience of players.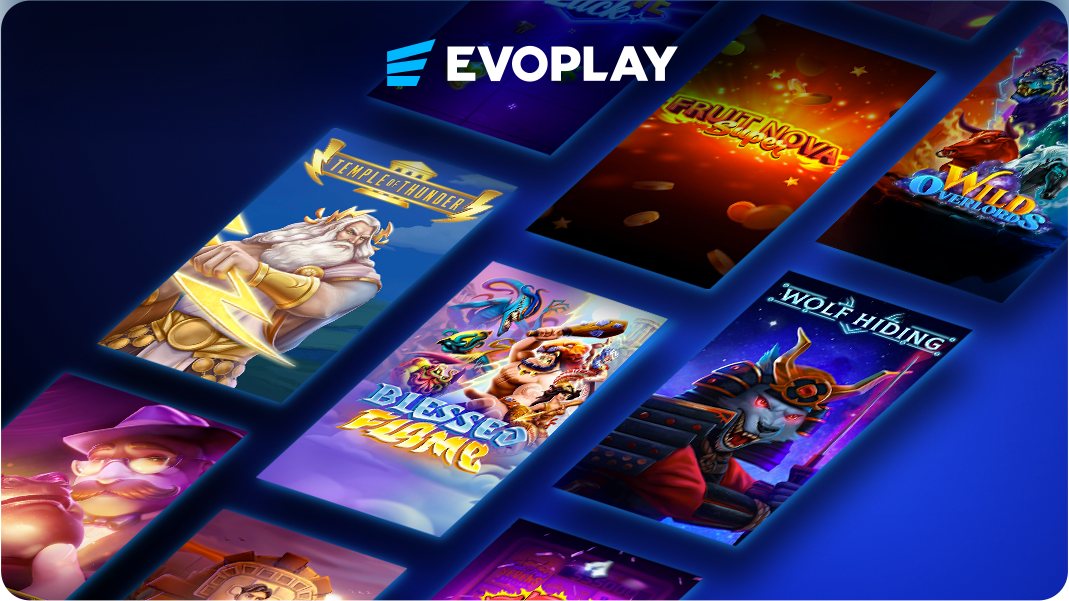 In contrast to branded game development, we offer our partners branded casino games promotion, which is a ready tool for growing your popularity. At the end of it all, you'll get exclusive content with any graphic component showcasing your brand. Just imagine having your company name appear in a bestseller gaming title: you reflect your brand personality, engage an audience, and target and attract new players – all in a natural way.  Brand promotion games have a positive impact on a casino's perception and image, thus turbocharging the metrics.
Acquisition bonuses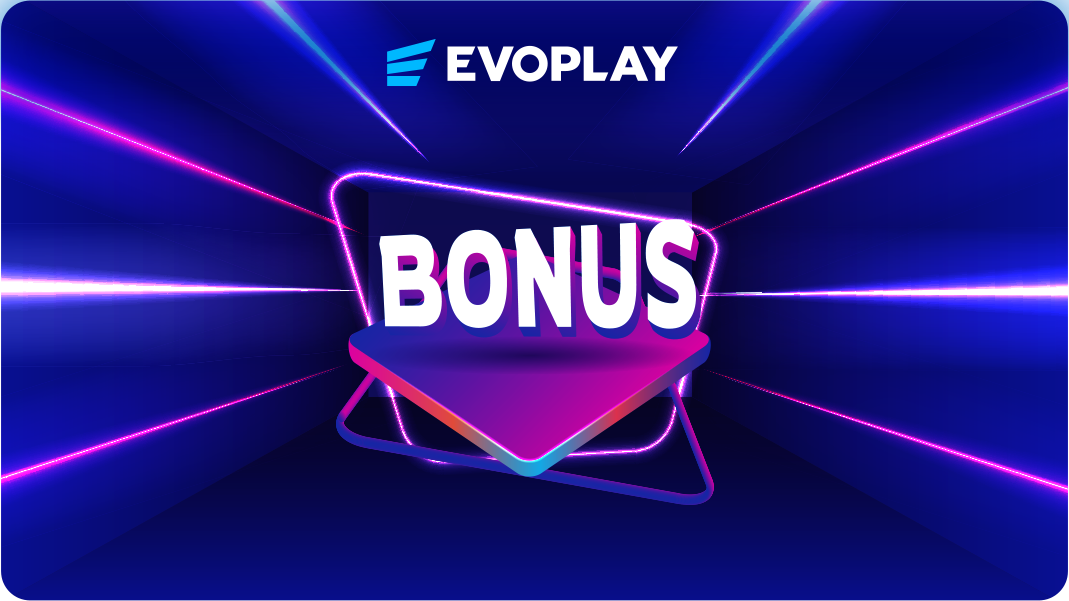 Online casino bonuses are one of the most effective types of promotions as they provide players with perks, which can increase their profit in a game as well as a casino's GGR. Depending on a promotion's goal, there are three types of bonuses that can be used to enhance a game's performance.
The purpose of the acquisition bonus is to help a casino acquire new customers via a specific gaming title. Here are the most popular types of such bonuses.
A deposit/no-deposit welcome bonus is given to a newly registered user of an iGaming website and positively influences the conversion rate and average revenue per user. It can be rewarded after a player has deposited at an online casino or even without the obligatory balance replenishment. To boost a game, an operator can offer a welcome deposit bonus, which can be used only in it.  
A promo code bonus can be applied to a specific gaming product, allowing an operator to improve their metrics and track how many people participate. 
Retention bonuses
To hold players' attention to a particular game, a casino can use a wide variety of retention bonuses. 
Casinos can provide monthly/weekly/daily game bonuses and rewards to players to promote a gaming title. They are given in the form of free spins, deposit multipliers, cashback, etc. While end-users get more opportunities to win and stay on a website to take advantage of it, operators grow the SlotCount and GGR rates.  
To engage high rollers in a game, casinos can make customised offers to VIP players. Operators adjust high roller bonuses to any game performance of which should be improved, rewarding players with Free Spins or other perks to use for bets.  
Another way to promote a game is to provide players with loyalty bonuses, which can be applied to it. Thus, the most active players are rewarded, their loyalty is encouraged, and a casino title gets more new fans.
Usually, online casinos give a cashback bonus to return some part of the money that players have lost while betting on the website. However, cashback can also be given for a specific game. It stimulates players to choose this title among other games as the opportunity to get a refund appeals to them.
Special occasions/seasonal bonus programs for players are a great way to promote a gaming product, as they can be tied to a game's theme. For example, to promote a winter-related slot, a casino announces a bonus dedicated to the winter holidays.  
Bonus components to promote a game
A bonus package used for a game to boost casino performance can consist of several components. 
Free Spins are one of the most popular types of activities that engage casino customers. They can be given to gamblers for a wide range of completed tasks, for example, playing a specific slot, being a loyal customer, depositing, confirming an email and mobile phone number, winning in a contest, etc. Very often, gambling websites add them to a bonus, allowing players to use them only in a certain game.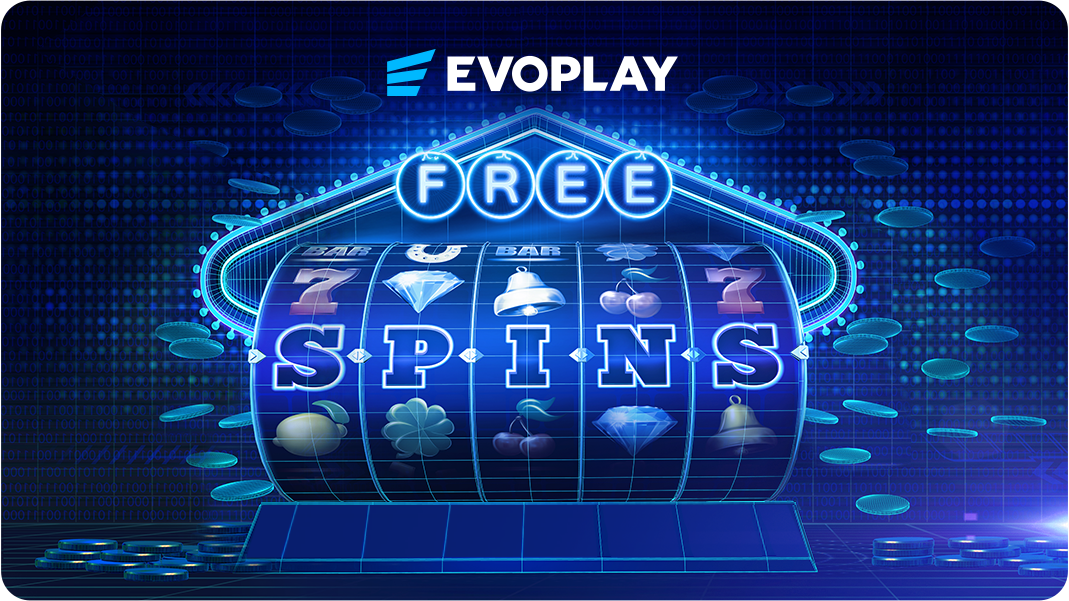 To increase gamblers' interest and LTV, casinos provide them with reward multipliers. A chance to multiply winnings inspires players to stay with the game and enjoy it for a long time.   
Cash is also a classic ingredient of bonus offers. Casinos encourage end-users to play a game by giving them a certain amount of money for bets in a promoted game. 
The in-game currency is another way to boost the LVT metric of a game. Points, coins, or other rewards, which can be spent on playing a specified title, motivate gamblers to try luck again.
Reward multipliers are frequently used for a new slot promotion as players are attracted to the opportunity to double or triple winnings or increase them even more – by 100 times. That is why reward multiplier offers are a standard method to boost attention to a gaming product that has been recently introduced to the market.
The competitive iGaming environment does not allow for the underutilization of marketing tools. It's high time to unleash the potential of available promotional methods and discover the opportunities to dominate the market.
Move to the second part of the article to find out more about how to leverage the enormous power of game marketing tools.