blog
Elevate your casino with Evoplay's stellar game portfolio
26 May 2023
In a world brimming with thousands of casinos vying for players' attention, standing out from the crowd is no easy feat for an iGaming business. Yet, there's a secret weapon that can transform the performance of your casino, catapulting it to new heights of success. The key lies in offering high-quality content that not only captivates your audience but also fuels your brand's visibility, engagement, and retention. 
Being an unrivalled powerhouse behind innovative and award-winning casino games, at Evoplay, we know how to develop an iGaming title, turning it into a powerful revenue generator. We breathe life into every pixel, ensuring stunning visuals, immersive soundscapes, and seamless gameplay fuelled with enthralling features and mechanics. 
Discover the captivating range of games that entice 10+ million monthly active users, driving metrics to new heights across more than 2 000 leading casinos worldwide — our valued partners.
Video slots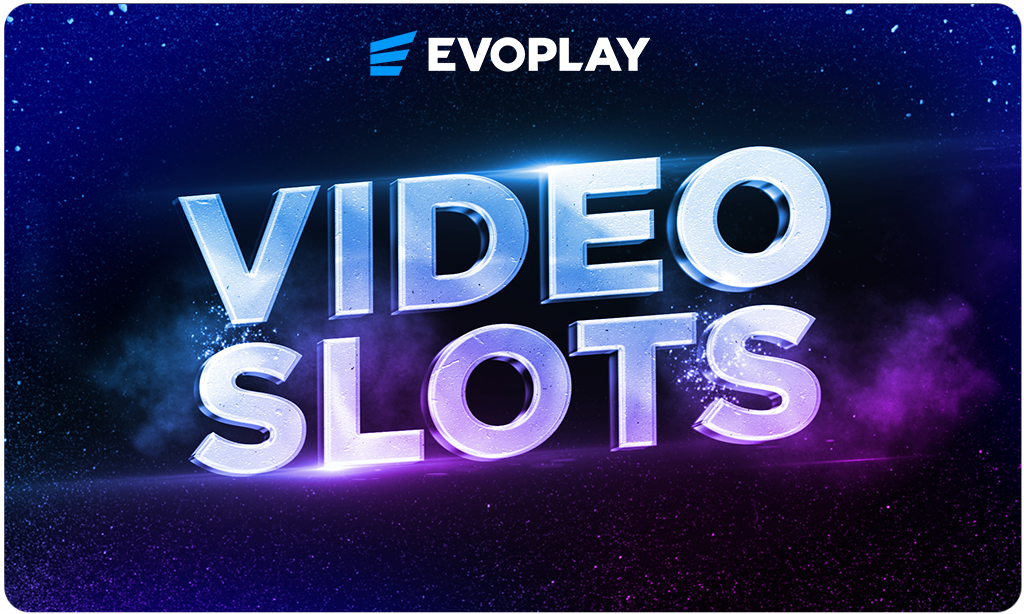 Welcome to the exciting world of Evoplay, where innovation and immersion collide to create an extraordinary portfolio of video slots. Our collection is designed to captivate players with its unique blend of classic and next-gen slot games. It is directly reflected in our metrics growth, with Bet Sum showing +108% and Round Count — +116% increase for the last year.
At Evoplay, we understand the importance of blending the nostalgia of classic slots with a modern twist. That's why we offer a selection of classic titles wrapped in a contemporary design to provide a refreshing and familiar gaming experience. The iconic fruit symbols that harken back to the glitz and glamour of Vegas will make you feel right in the city that never sleeps. Hot Triple Sevens stands as a prime example of classic video slots that possess an allure to players, resulting in a notable boost to key casino metrics.
But we don't stop there. Evoplay takes video slots to the next level with our innovative titles bringing the future of iGaming. These titles feature unique mechanics and exhilarating additions that will take your gaming experience to new heights. We believe in pushing boundaries and exploring uncharted territory, which is why our next-gen slots go far beyond the traditional concept of reels and rows. 
Get ready to embark on captivating pirate adventures, participate in battles with the Olympic gods, or immerse yourself in a fishing experience, such as The Greatest Catch Bonus Buy or Mega Greatest Catch Bonus Buy. They reel in players' attention, becoming our bestsellers with the ace of aces in iGaming: Bonus Buy, gamified mechanics, and an achievement system.
Read more about Evoplay's slot games and their features at the link.
Instant games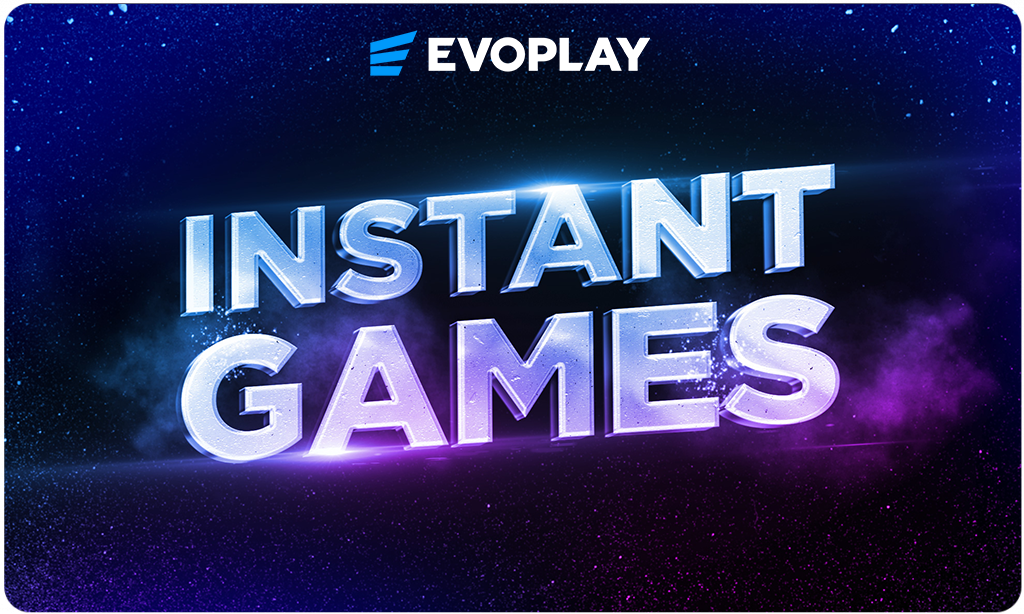 'The majority of casino operators are in constant search of unique products to extend their game offer, and instant games meet this requirement. It makes the process of entering new markets much easier — instant games stand out against other gambling titles and draw players' attention with their exclusiveness.'
Vladimir Malakchi, 
CCO at Evoplay
In the fast-paced world of online gaming, players are constantly seeking fresh and exciting experiences. At Evoplay, we understand the needs of the iGaming audience, and that's why we have developed a range of captivating online casino instant games. Our instant game hits – Penalty Shoot-out, Scratch Match, Patrick's Magic Field — contributed significantly to the overall surge in our yearly metrics for this category: Bet Sum — +123%, GGR — +107%, Round Count — +158%. 
In our extensive library, players can discover various themes and genres. For those who enjoy the tranquillity of fishing, we offer fishing-themed games that simulate the thrill of reeling in a big catch. Scratch games provide instant gratification with exciting reveals, while games based on the classical minesweeper mechanics challenge players' strategic thinking. We also have runners and cross-sell sports-themed games that cater to a broad audience, including iGamers, video game enthusiasts, sports bettors, and fans. The instant games framework allows us to create full-dimensional stories that unfold with captivating events and engaging dynamics. 
Moreover, instant games often feature multiplayer functionality, enabling players to compete or collaborate with friends and fellow gaming enthusiasts. This social aspect, often enhanced by in-game chats, adds an extra layer of excitement and fosters a sense of community among players.
Want to know more about instant game trends? Follow the link and dive into the realm of fast games and their features that proved to be a hit with players!
Classic games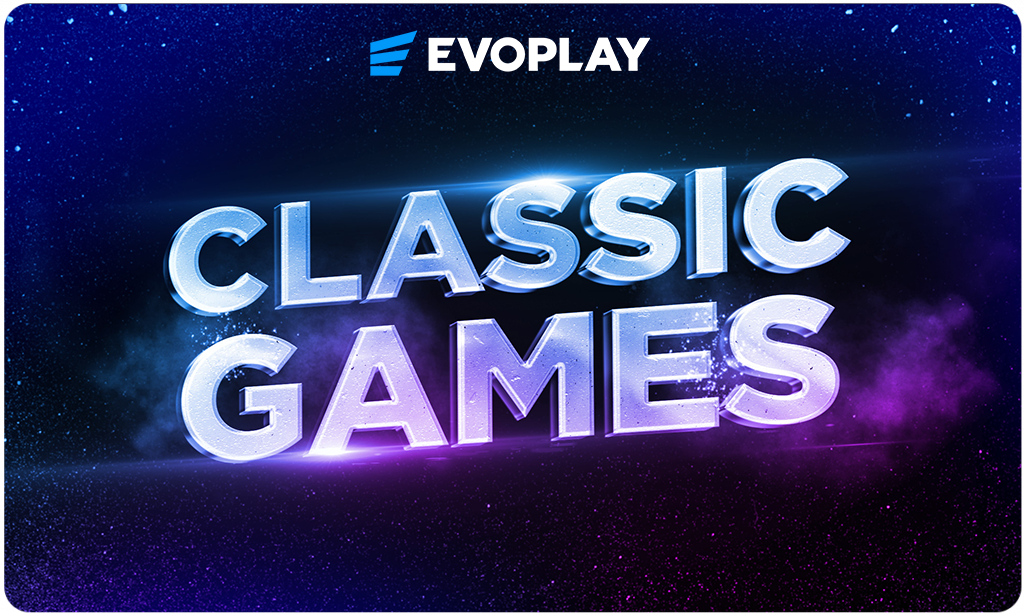 There's something magical about the simplicity of classic slots. The appeal of these timeless classics lies in their ability to recreate that authentic Vegas atmosphere right in the comfort of your own home. The Evoplay classic games are designed to evoke the authentic Vegas experience, immersing players in the sights and sounds of traditional slot machines.
The moment players launch one of our classic slots, they'll be greeted with a vibrant and visually captivating interface. The reels come alive with vibrant colours, sparkling animations, and meticulously designed symbols. The nostalgic charm of fruits, lucky sevens, bells, and bar symbols reignite the excitement that players have cherished for decades.
But what sets our classic slots apart is our commitment to innovation and modernisation while preserving that same vintage vibe. We take the time-tested beloved classics and infuse them with our magic touch, enhancing the gameplay with modern features and cutting-edge technology. From Free Spins and Wild symbols to cascading reels and multipliers, we offer a modern twist on the classic slot formula, giving players the best of both worlds.
Evoplay's unanimous hits in classic games like Hot Triple Sevens, Fruit Super Nova, and Inner Fire resonate deeply with the iGaming audience. The high demand for these games is evident in our metrics, with the classic games' Round Count experiencing an impressive growth of 121% and Bet Sum increasing by 90% throughout the year.
Table games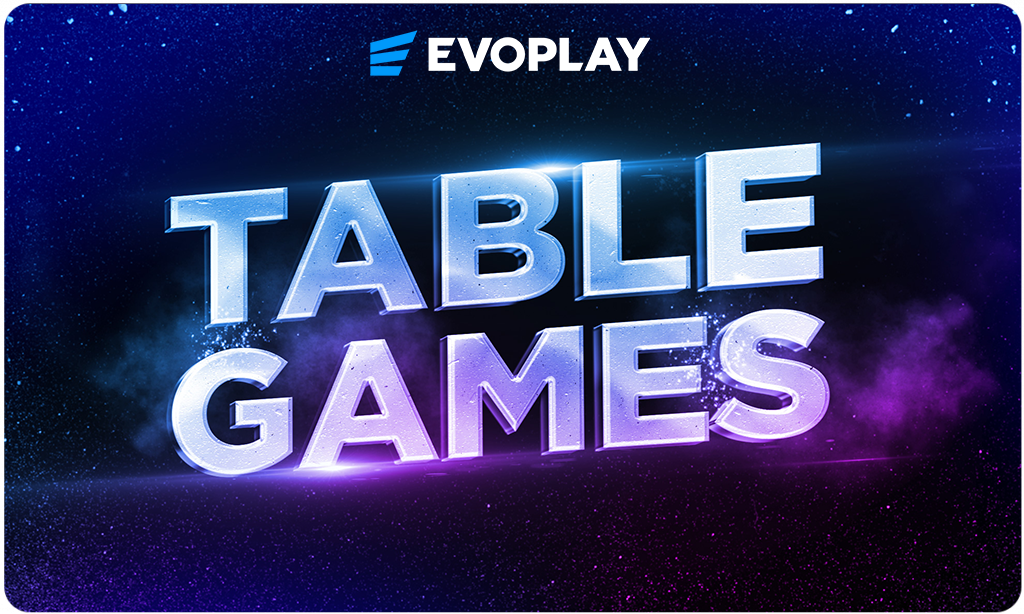 The Evoplay table games present a plentiful collection of classic casino experiences, ranging from the timeless favourites of poker, roulette, baccarat, and blackjack to the captivating realm of Indian gambling culture. 
Evoplay's European Roulette, French Roulette Classic, and Texas Hold'em Poker 3D has emerged as the top picks among players. These games offer an immersive and authentic casino experience with stunning graphics, realistic gameplay, and an intuitive interface. Furthermore, our table games have consistently shown remarkable growth across all metrics, with Round Count witnessing an average annual increase of 26%.
Poker tables provide a thrilling environment for strategic thinking, while the roulette wheel invites you to test your luck and embrace the anticipation of where the ball will land. Baccarat enthusiasts can enjoy the elegance and sophistication of this beloved card game, and blackjack aficionados can indulge in the challenge of beating the dealer's hand.
What truly sets Evoplay's table games apart is their exceptional 3D realistic visuals. Every detail, meticulously designed, contributes to the creation of an immersive and authentic atmosphere reminiscent of a bustling land-based casino. The roulette wheel spins effortlessly, the ball bounces with anticipation, and the cards and chips are intricately crafted, adding a touch of elegance to the gaming experience.
While playing Evoplay's table games, you feel as though you've stepped into a luxurious casino venue with stunning graphics and animations that bring the games to life. The attention to detail is remarkable, as the developers have ensured that every element accurately reflects the real-world counterparts, elevating the gameplay to new heights of realism. 
Delve into another captivating article that explores the fascinating world of Evoplay's table games.
Bonus Buy games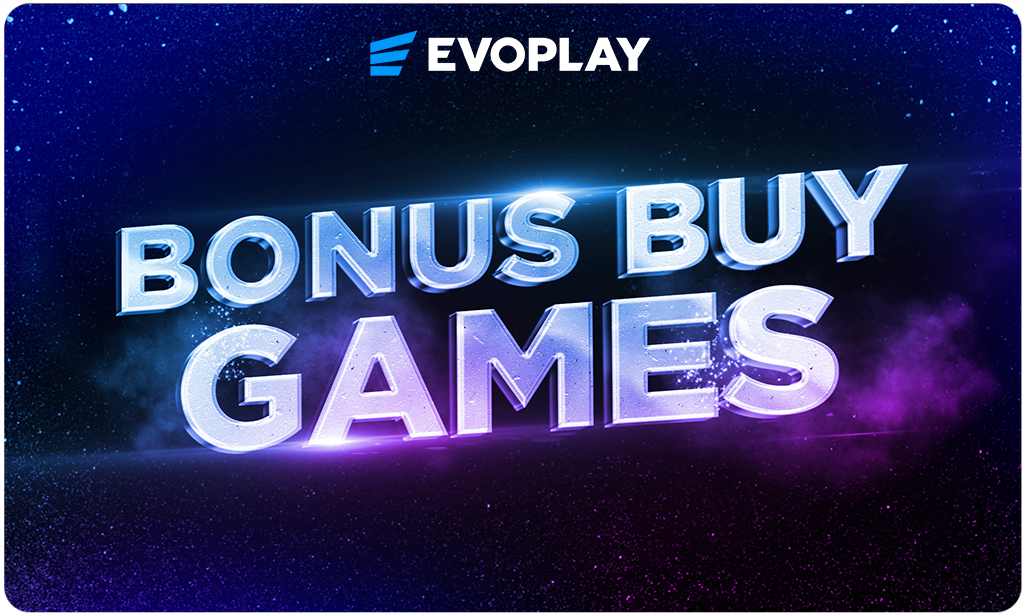 Evoplay boasts a vast portfolio of Bonus Buy games, ensuring that players have a wide selection to choose from. Whether it's exploring mystical realms, embarking on thrilling adventures, or spinning the reels in a classic casino setting, we have crafted an array of captivating games that cater to diverse player preferences.
The Bonus Buy feature allows players to purchase Free Spins anytime during gameplay, enabling them to delve deeper into the gameplay, skipping the wait and diving straight into the heart of the action. It has quickly gained popularity among players, offering them an exceptional opportunity to enhance their gaming experience, offering them more control over their gameplay and the chance to reap greater rewards.
Evoplay's absolute champions with a Bonus Buy feature that genuinely shine are The Greatest Catch Bonus Buy, Mega Greatest Catch Bonus Buy, and Inner Fire Bonus Buy.
Our Bonus Buy games constantly witness a remarkable surge in player engagement and satisfaction. The ability to purchase Free Spins has created a sense of anticipation and excitement. As a result, Bet Sum, the number of rounds played, and GGR have experienced significant growth — by +613%, +488%, and +556%, correspondingly. 
Jackpot games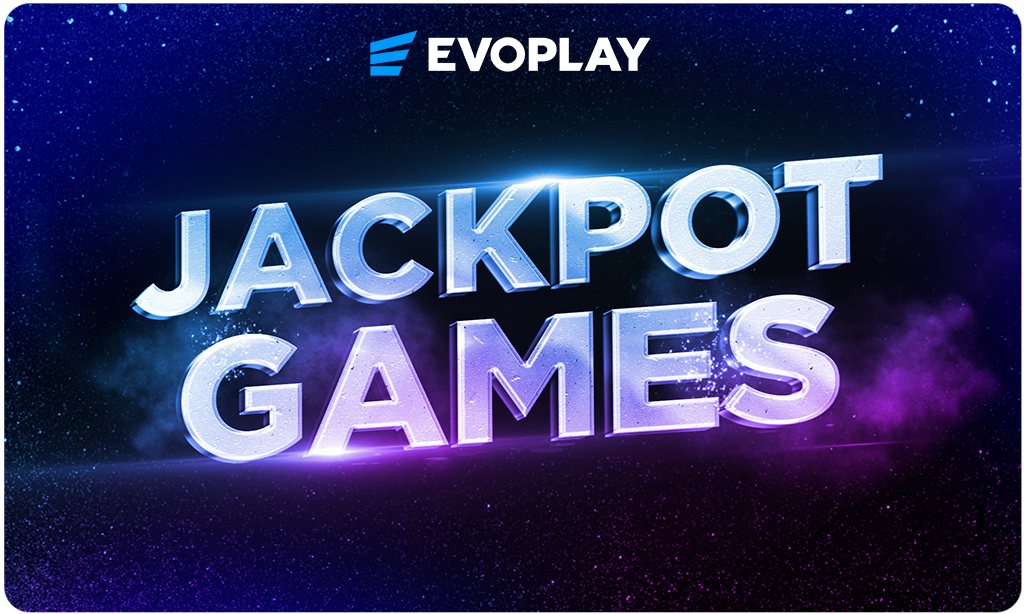 Jackpots have become a powerful gamification feature that takes the gaming experience to new heights, providing players with enhanced entertainment and engagement. 
One of the primary reasons players love indulging in jackpot games is the adrenaline rush that comes with the chance of a big win. The tantalising prospect of hitting the jackpot creates an atmosphere of excitement and intrigue. The lure of a massive payout serves as a powerful incentive, transforming the gaming experience into a thrilling adventure. Beyond the allure of a significant reward, jackpot games offer a unique sense of achievement and satisfaction.
The Evoplay jackpot games are designed to keep players on the edge of their seats, fostering a sense of anticipation and amplifying the satisfaction derived from the gaming process. By incorporating eye-catching graphics, engaging sound effects, and seamless animations, Evoplay ensures that players are not only chasing the jackpot but also immersing themselves in a world of storytelling. 
Evoplay offers an array of exciting features to enhance further the experience of playing its jackpot games. One of such features is the thrilling Wheel of Jackpot in Fruit Super Nova Jackpot. The Wheel of Jackpot is visually appealing and divided into 10 vibrant coloured segments, each representing a different jackpot. These segments are connected to the MINI, MEGA, and SUPER jackpots, each offering varying levels of enticing prizes. 
Furthermore, Evoplay's jackpot games also include the popular progressive jackpots. In the captivating Shadow of Luxor Jackpot game, players will encounter two types of progressive prizes that add an extra layer of excitement to the gameplay. These prizes include the enticing Royal Jackpot and the awe-inspiring Divine Jackpot. With each room in the game having its own unique Royal Jackpot, players have the opportunity to chase five different Royal Jackpots, all leading to the ultimate prize of the Divine Jackpot, creating an exhilarating and rewarding gaming experience. Expanding Master.Jackpot also shines as the brightest star in the realm of jackpot games, captivating players with its magnetic symbols of luck, cheering rhythms, and 4 jackpot types.
When you choose Evoplay as your content provider, you gain more than just a game supplier – you gain a strategic ally dedicated to your success. 
So, why settle for the ordinary when you can unleash the extraordinary? Elevate your casino's performance, captivate your audience, and propel your brand to the forefront of the industry with Evoplay's game portfolio. Join the ranks of the most successful casinos worldwide and discover the transformative power of our innovative content. The time is now, and the possibilities are limitless. 
Email us today at business@evoplay.games and upgrade your casino with Evoplay's stellar game portfolio.