blog
Inside the numbers: Decoding сasino gaming KPIs
23 June 2023
In the fiercely competitive world of iGaming, the numbers don't lie. Recent studies have revealed that casinos that diligently monitor and leverage their key performance indicators (KPIs) witness a remarkable increase in profitability. 
iGaming businesses that pay close attention to their KPIs experience a staggering 15% surge in overall profit margins compared to their counterparts who neglect this crucial aspect. These figures serve as a resounding testament to the undeniable importance of embracing KPI-driven strategies. By harnessing the power of data-driven insights and aligning business objectives with targeted gaming KPIs, casinos have the opportunity to unlock untapped revenue streams.
KPIs – the growth X factor. Can you afford to overlook them?
The stakes have never been higher in the ever-evolving landscape of the iGaming industry. Online casino KPIs are the compass that guides strategic decision-making, enabling businesses to navigate the complex terrain of profitability, customer satisfaction, and operational efficiency. 
If you an iGaming business, you can't afford to overlook the following KPIs: 
Gross Gaming Revenue (GGR);

Net Gaming Revenue

(

NGR);

Bet Sum;

Round Count;

User Count;

Player Retention Rate;

Player Lifetime Value (LTV);

Player Churn Rate;

Average Revenue Per User (ARPU).
GGR & NGR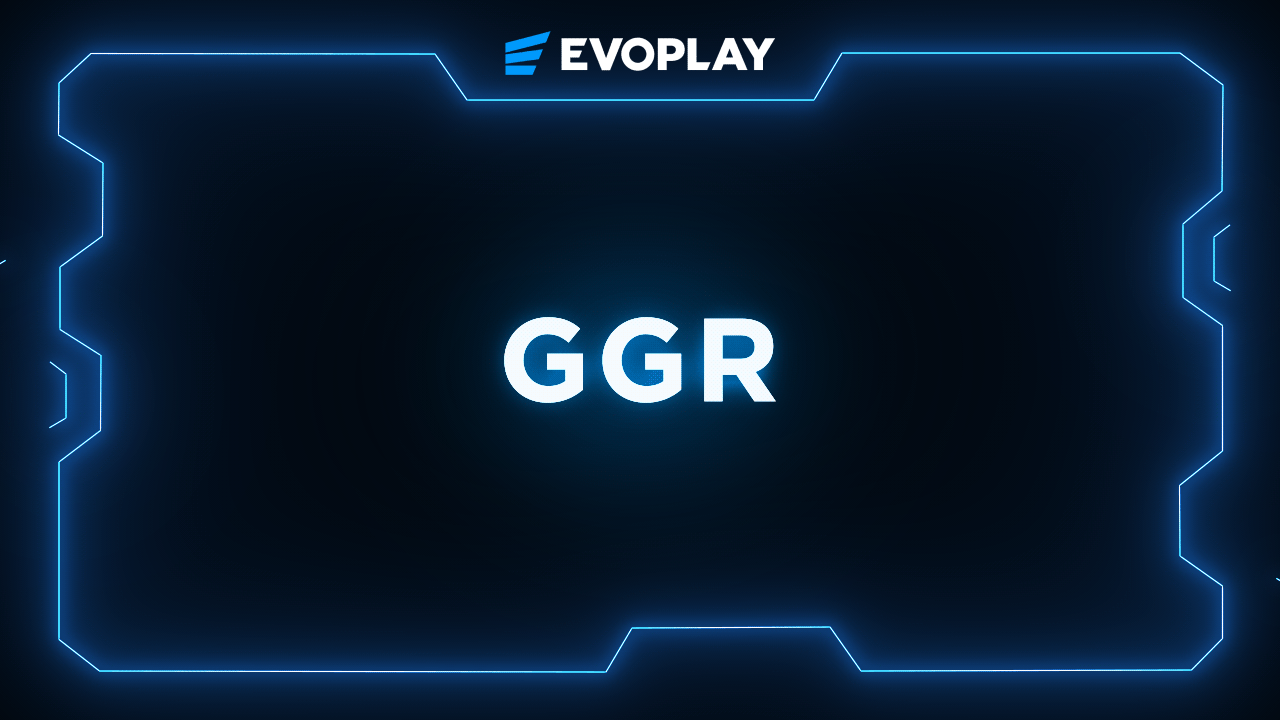 Contrasting GGR vs NGR, GGR represents the total amount wagered by players minus any winnings paid out. NGR in gaming takes into account additional factors such as bonuses, promotions, and operational costs. These metrics serve as the financial heartbeat of online casinos, providing a clear measure of success and profitability.
When it comes to influencing these metrics, the content of online casino games plays a pivotal role. Games that offer engaging features, innovative mechanics, and captivating themes tend to attract more players. 
Recognising this, Evoplay has positioned itself as a leading game development studio, creating products that specifically address these goals. At Evoplay, we constantly evaluate the performance of our games to provide our casino partners with the most revenue-generating products. We identify the features and mechanics that have the greatest impact on revenue through meticulous tracking and analysis. 
One of our standout features proven to be a true gambling GGR booster is Bonus Buy. Games incorporating it have showcased GGR, which is 120% higher on average than those without it.
In addition to game content, marketing strategies are the ones that increase brand awareness, thus boosting GGR in gambling. Effective marketing campaigns enable iGaming providers to give their brand more prominence and capture the attention of potential players. We understand the significance of robust marketing strategies and develop impactful campaigns for our games that enhance our partners' brand visibility. Moreover, we offer branded games where casinos can customise any game component: logo, colour scheme, special symbol, or any other item.
Bet Sum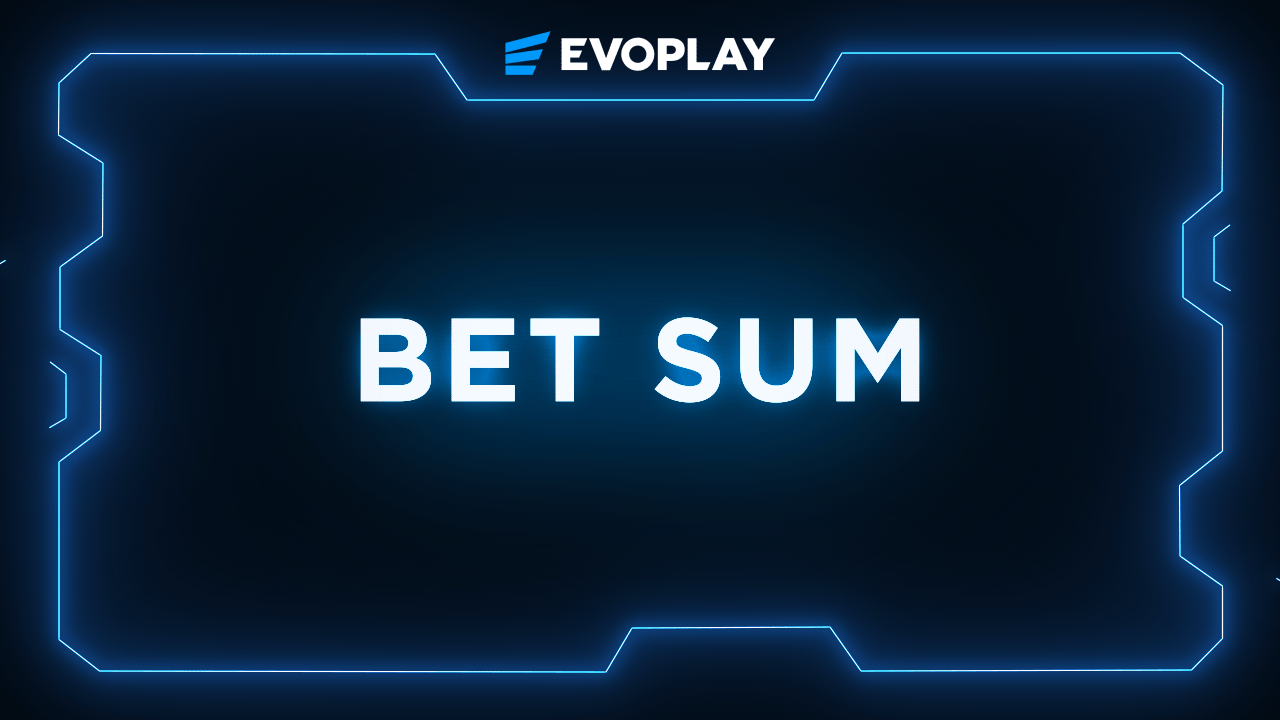 This metric represents the average amount wagered by players per bet, providing valuable insights into players' betting behaviour and preferences. To elevate the Bet Sum metric, iGaming businesses can implement various strategies. One effective approach is to ignite the competitive spirit and gamification elements within their platforms. 
With this in mind, we have created Evoplay Quest Tool that provides players with challenges, adding excitement to the gameplay experience and positively reflecting on an average Bet Sum. One more solution – our thematic tournaments foster a sense of competition among players, levelling up their involvement in games and the betting process.
Bet Sum can also be positively influenced by incorporating additional features within the games themselves. For instance, including jackpots in online slots incentivises players to increase their bet size, as it can enhance their chances of winning the grand prize. 
At Evoplay, we recognise the importance of engaging gameplay features that directly impact online casino KPIs like Bet Sum. In our game Candy Dreams: Sweet Planet, we've implemented a 'Double Chance' button. It allows players to increase their bets while simultaneously doubling their chances of triggering Free Spins, further enhancing the excitement and potential rewards for players while positively influencing the Bet Sum. The above-mentioned Bonus Buy feature also gives a boost to the metric spike. Our statistics indicate that games featuring the Bonus Buy option have the Bet Sum 75% higher than standard versions.
Round Count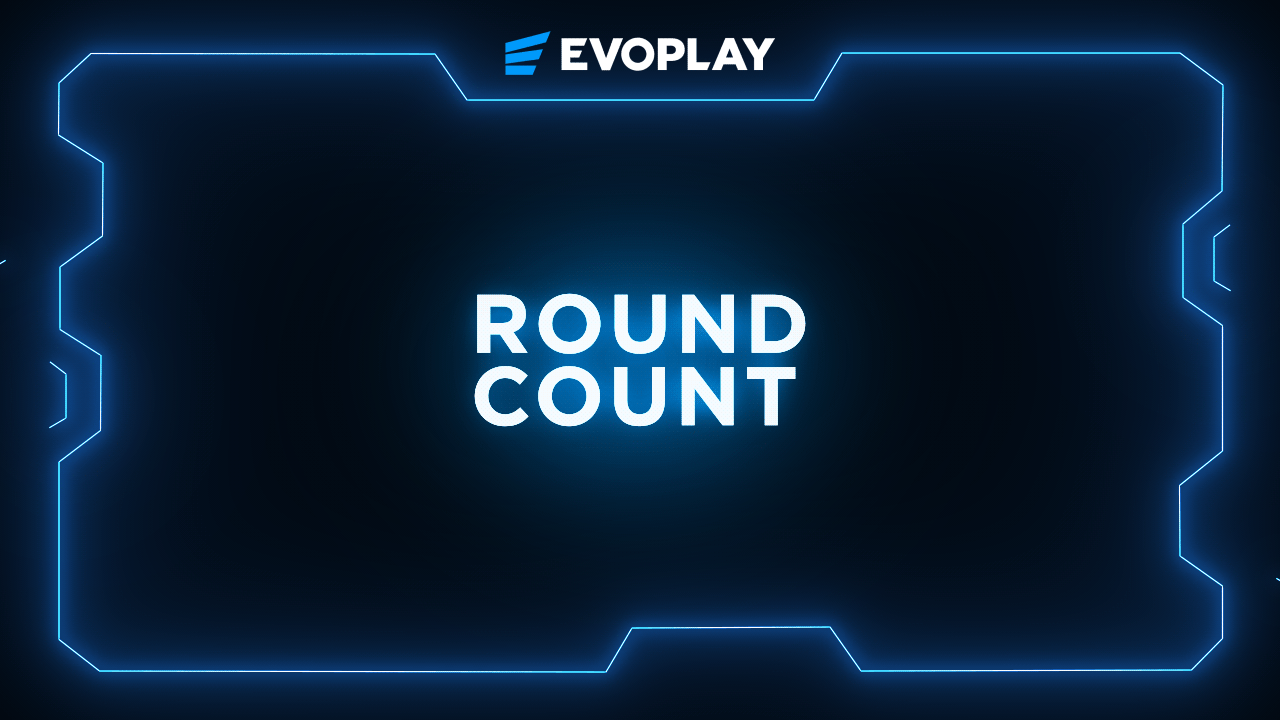 In the realm of online gambling KPIs, Round Count holds significant importance for online casinos. This metric refers to the average number of rounds played per session by players. 
To increase the Round Count, online casinos must focus on providing high-quality iGaming content that captivates and engages players. Features such as progress bars within a game, multiple levels, and immersive themes are vital in creating an enthralling gameplay experience that keeps casino gaming KPIs growing.
Evoplay, a recognised industry innovator, creates non-conventional games with gamification elements to enhance player engagement. One such example is our third-person runner crash game, Goblin Run. It is an instant game with a wide range of customisable skins and a captivating storyline with heroes. With stunning 3D graphics, the game consists of 5 levels, each featuring a unique setting and superb visual imagery that evokes mental rotation, allowing players to create strong narrative arcs. Goblin Run allows players to immerse themselves in the gaming experience and increase the Round Count metric through extended play sessions. After its premiere, it showed impressive Round Count growth – x10 compared to other instant games.
User Count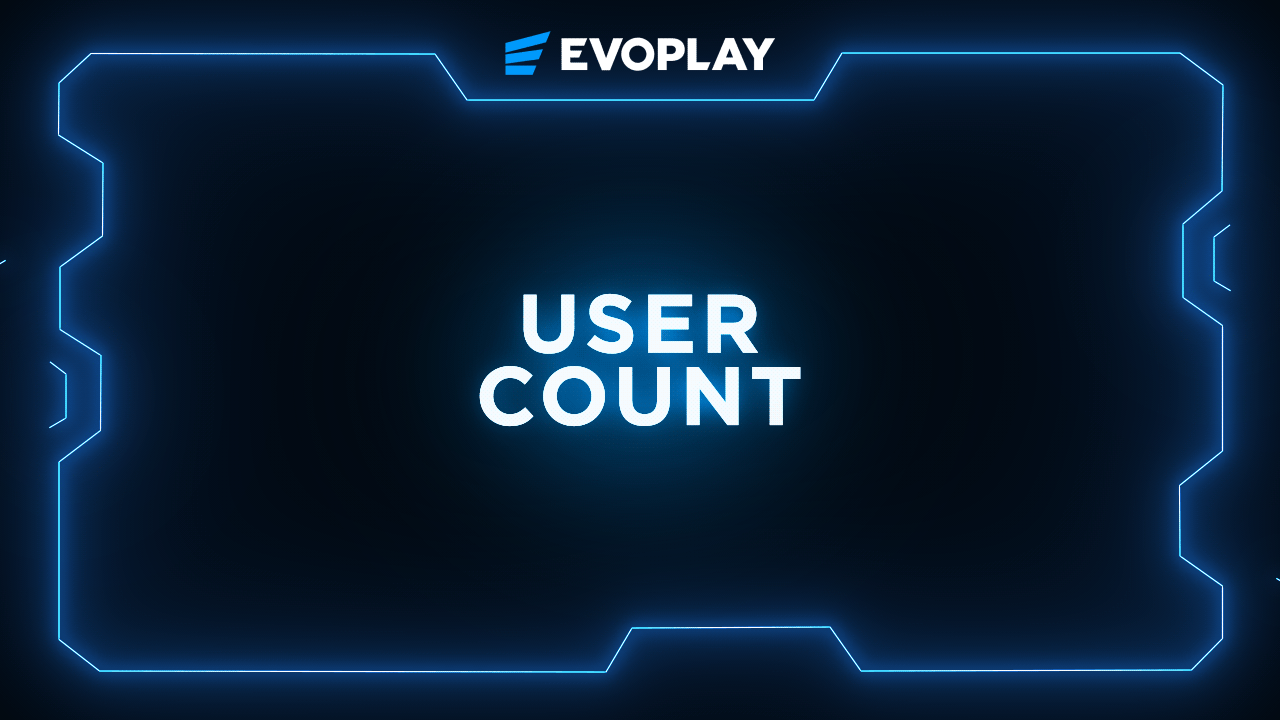 User Count presents the total number of unique users or players who engage with a gaming platform within a given time frame. The metric serves as a key indicator of the platform's popularity, reach, and overall success in attracting and retaining a diverse audience.
Increasing the User Count requires online casinos to offer game themes that appeal to a broad audience. By diversifying their casino offerings with various games and cross-selling products, casinos can effectively cater to a wider demographic. The key is to provide products that resonate with different player preferences, whether adventure, fantasy, sports, or other popular themes. 
One illustrative example of this strategy is Evoplay's Football Pack, which consists of three football-themed games. Each game in the pack includes a gambling component and a betting feature, creating a captivating player experience. 
Football Bet, one of its games, boasts an interface similar to a sportsbook, making it particularly attractive to sports bettors. Penalty Shoot-out and Penalty Series cater to football fans and sports enthusiasts, providing the immersive atmosphere of a football pitch. Furthermore, one of our newest games in this genre, Long Ball, offers exciting features such as two bets, an in-game chat and leaderboard, and a bet history, engaging players in a dynamic and competitive gaming environment.
By offering diverse game themes and cross-selling products, online casinos can effectively increase their User Count, contributing to the overall success of gaming KPIs.
Player Retention Rate
The Player Retention Rate metric is vital for online casinos as it gauges a platform's ability to retain its existing players over a specific period. This metric quantifies the percentage of players who continue to engage with the casino, make deposits, and participate in various activities. A high Player Retention Rate indicates that the casino is successful in building a loyal player base, which is crucial for sustaining long-term profitability and casino gaming KPIs growth. 
A key aspect influencing the Player Retention Rate is customer service quality. Prompt and efficient customer support can significantly enhance player satisfaction, increasing retention rates. Personalised experiences tailored to individual preferences also create a sense of belonging and make players feel valued, fostering loyalty. Rewards programs, such as loyalty points, bonuses, and exclusive promotions, incentivise players to remain engaged with the platform, further boosting retention.
Furthermore, the availability of a diverse game variety plays a significant role in player retention. Online casinos that offer a wide range of entertainment, including popular online video slots, instant gaming, and table games, attract and retain players with different preferences. That is why, as a leading developer, Evoplay creates a game portfolio where every player can find a title that resonates with them. 
Player retention rate has a direct influence on a gambling GGR. Loyal players tend to be familiar with the casino's offerings, trust the brand, and feel comfortable depositing, wagering larger amounts, and engaging in longer gaming sessions. 
Player Lifetime Value (LTV)
The Player Lifetime Value (LTV) quantifies the long-term value generated by an individual player throughout their entire engagement with the platform. It represents the total revenue a casino can expect from a player over their lifetime as a customer. 
The importance of the metric lies in its ability to guide strategic decisions and resource allocation. By calculating the LTV, casinos can determine the profitability of acquiring and retaining players. This information enables them to develop effective marketing strategies, set appropriate budgets, and make informed decisions.
Increasing player lifetime value is a crucial objective for online casinos. Several strategies can help achieve this. Firstly, personalisation plays a significant role in boosting LTV. Tailoring promotions, rewards, and incentives to individual player preferences and behaviour enhances engagement and loyalty. By analysing player data and employing effective segmentation strategies, casinos can offer targeted promotions that resonate with players and encourage them to remain active. Offering exclusive rewards, VIP programs, cashback, and bonuses fosters a sense of loyalty and value. 
As a leading iGaming developer, we understand the key factors that contribute to the objective of increasing LTV. We prioritise game quality and innovation, which are constantly recognised by the numerous industry awards we get. We ensure our partners have access to captivating and entertaining games that keep players engaged for extended periods, ultimately increasing their LTV. Additionally, our commitment to multi-channel and perfect mobile compatibility ensures that our games are accessible regardless of players' location, device, or internet connection. By providing a seamless gaming experience, we empower casinos to reach a wider audience, maximise player engagement, and ultimately boost casino gaming KPIs.
Player Churn Rate
Player churn rate refers to the rate at which players or customers discontinue their engagement with a particular gaming platform. Several crucial factors can significantly impact the player churn rate and other online gambling KPIs:
Quality of customer service: Responsive and effective customer service for retaining players. 

Player experience: The overall gaming experience, including gameplay mechanics, graphics, user interface, and stability, greatly influences player retention. Engaging and enjoyable gaming can foster long-term commitment, while a lacklustre experience may prompt players to seek alternatives.

Personalised offers: Personalisation creates a sense of being understood and valued by the gaming platform.

Overall value proposition: The value proposition of a gaming platform, including content variety, exclusive features, and rewards, can impact player churn rate. 
According to recent industry statistics, the average player churn rate in the gaming industry hovers around 20-30%. High-quality customer service has been found to reduce churn rates by up to 10%, while personalised offers can decrease churn by approximately 15%. Overall, an effective focus on enhancing player experience and delivering a compelling value proposition is crucial for mitigating churn and fostering long-term player loyalty.
Average Revenue Per User (ARPU)
Average Revenue Per User (ARPU) is one of the main online casino KPIs used to measure the average amount of revenue generated by each individual user over a specific period. 
Several crucial factors contribute to the ARPU rate at online casinos, with the content being one of the primary influencers. The availability of a wide variety of themes and genres is essential. Offering diverse content ensures something for everyone, catering to different interests. 
Engaging mechanics and features are also vital for influencing ARPU rates. Online casinos often incorporate exciting gameplay elements like bonus rounds and Free Spins. These features create a sense of anticipation and reward, enhancing gaming KPIs.
Furthermore, gamification plays a significant role in driving ARPU. At Evoplay, we often employ gamification techniques such as achievement systems, leaderboards, and challenges to provide users with a sense of progression and competition. Long Ball, Mary's Mining Mania, Lucky Crumbling, Save the Hamster are examples of our crash games with leaderboards. Wheel of Time is a captivating game with an achievement system. This remarkable feature enables players to steadily advance their progress bar by collecting stones and unlocking bonuses.
The social component also contributes to the ARPU rate. Online casinos that incorporate social features, such as chat functionality or multiplayer games, create a sense of community and interaction. With this in mind, we design multiplayer casino instant games, with shining examples of High Striker and Football Manager – our top performers among multiplayer products in terms of Bet Sum and Round Count.
Tracking and analysing online casino KPIs are crucial as they provide valuable insights into the overall performance and profitability of the business. These metrics enable identifying trends, measuring the effectiveness of marketing campaigns, optimising player acquisition and retention strategies, and making data-driven decisions to maximise revenue. 
Evoplay embraces a data-driven approach, delving into analytics to dissect the crucial elements contributing to our games' popularity. By leveraging this knowledge, we tailor our titles, as well as marketing, advertising, and promotional campaigns, to target specific player tiers, providing our partners with practical solutions that elevate all online gambling KPIs.
Experience the power of our gaming products by reaching out to business@evoplay.games and witness your online casino's KPIs boost!